If you've been curious to try pour painting for yourself, you're in the right place! Sharing an easy tutorial for pour painting, perfect for canvases, ornaments, and more!
One of the best parts of blogging is getting to try out new mediums and techniques, and so I was thrilled when I received a package in the mail from Plaid containing acrylic paints and this…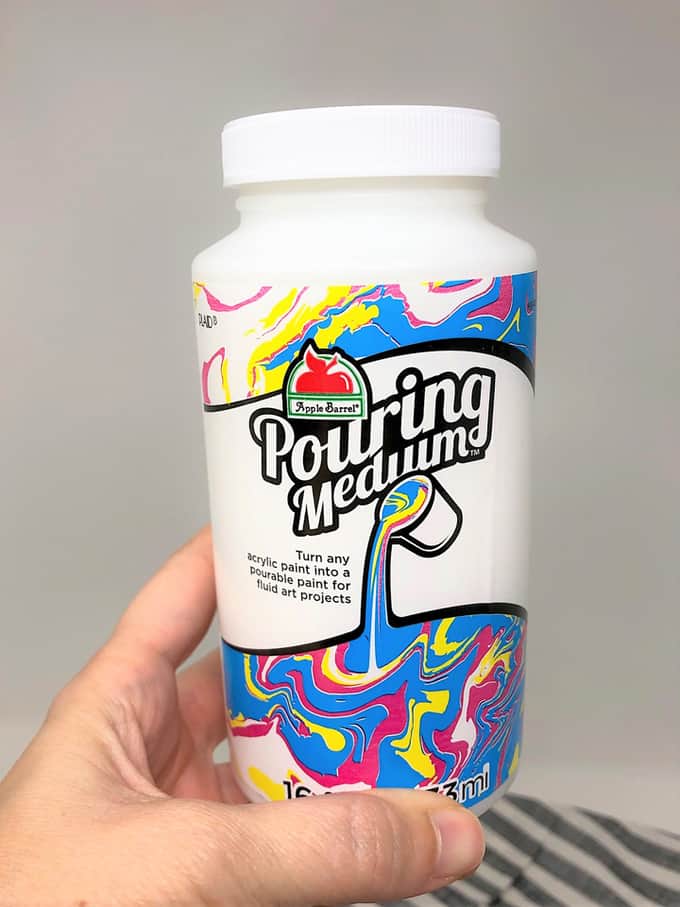 Yep! While I've loved watching paint pouring videos, I had yet to try it out myself. That was all about to change.
After gathering a few supplies, I was ready to begin!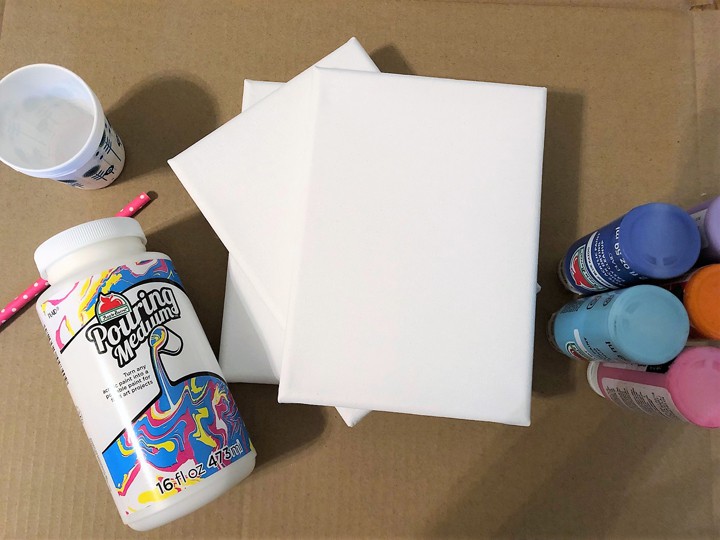 All you need is some blank canvases, Pouring Medium, and some acrylic paints. You'll also want small cups, a hairdryer, and a straw.
Following the directions on the back of the bottle, I mixed equal parts acrylic paint and pouring medium (I used small paper cups for this). After a quick stir, we were ready to begin.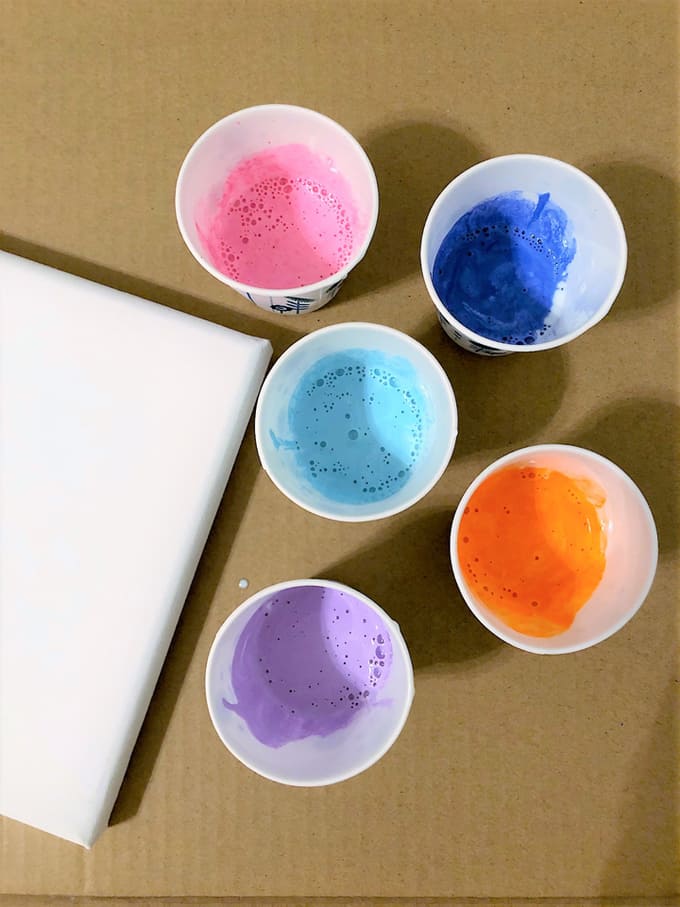 I decided on which colors I wanted, and pouring a small amount of each on top of each other in the center of my canvas.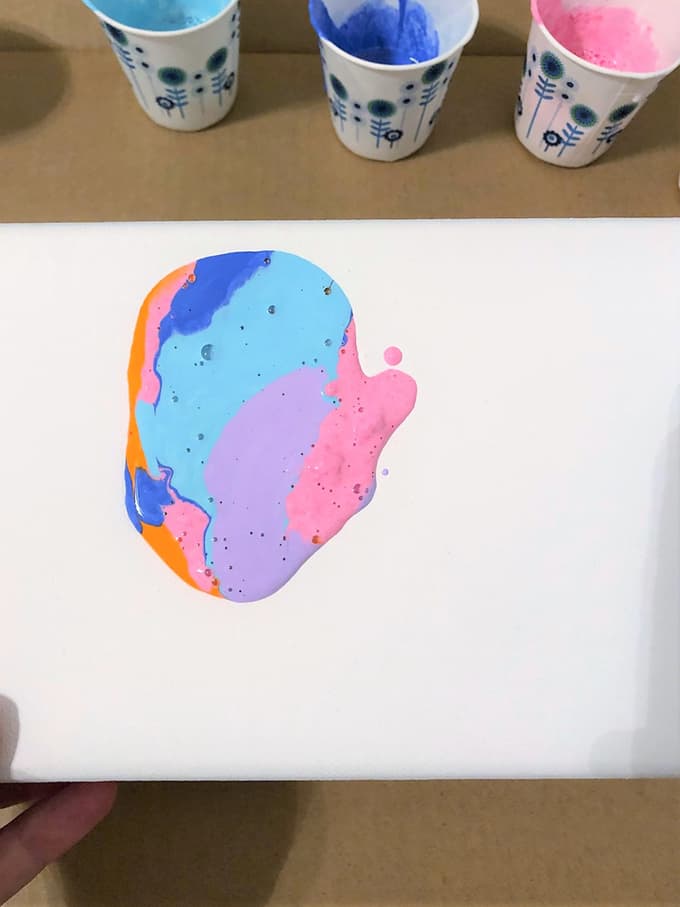 I then used a hairdryer to swirl and mix the paints around. After using the hairdryer, I then blew on the end of a straw to further mix and marble the paints.
Then, when my six-year-old came home, she tried it out, too. Together, we completed six canvases in under an hour…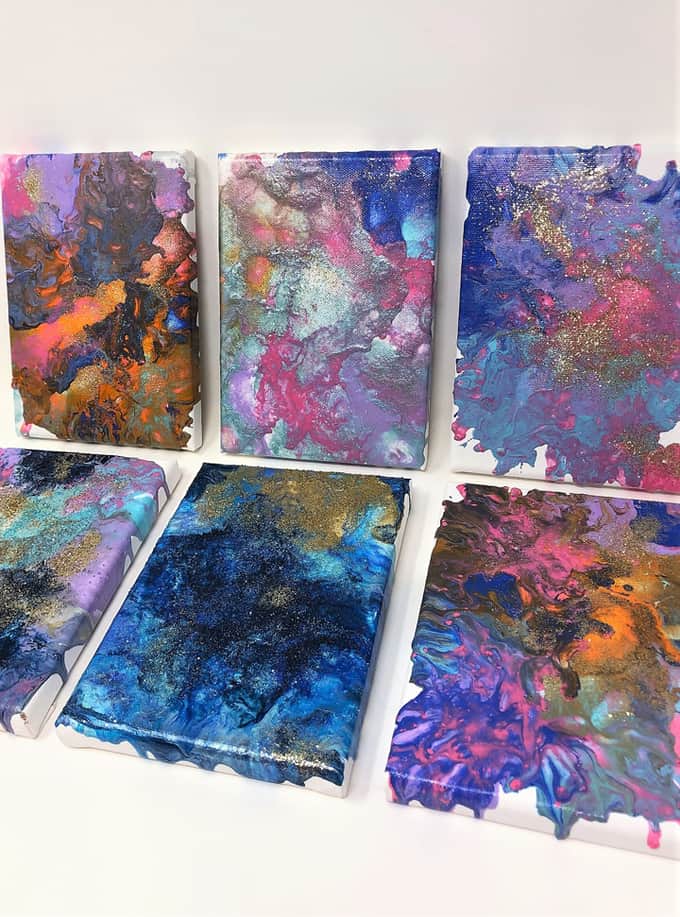 This was SO fun! My ten-year-old son, who doesn't usually love crafting, wanted to get in on the action as well!
Here's the full, printable craft card:
Pour Painting-How to Create Your Own Canvas Art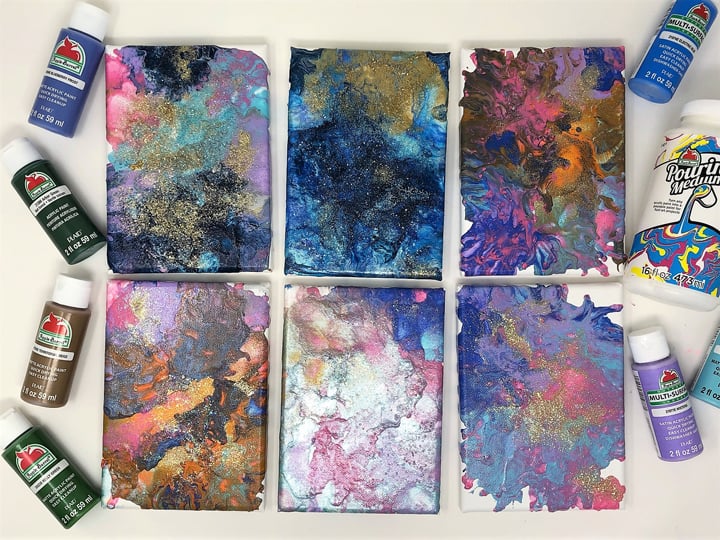 Pour painting is so easy, anyone can do it! Sharing my DIY pour painted canvases.

Prep Time 10 minutes

Active Time 10 minutes

Total Time 20 minutes

Difficulty Easy

Estimated Cost $20
Instructions
Following package instructions, mix together paint and pouring medium into small cups.

Pour paint onto canvas, pouring the colors on top of each other.

Use your hairdryer and straw to mix and marble the paints together, covering the canvas.

Let dry.

Seal with a sealer or Mod Podge Hard Coat.

The more you practice pour painting, the better you'll get! One thing I discovered is it's best to use fewer colors. A lot of colors mixed together can turn brown fairy easily. I also loved the look of adding some white paint to each canvas.
Also, feel free to add glitter to the top of your canvases for added sparkle and shine. You can even add the glitter before using your hairdryer to mix the paints.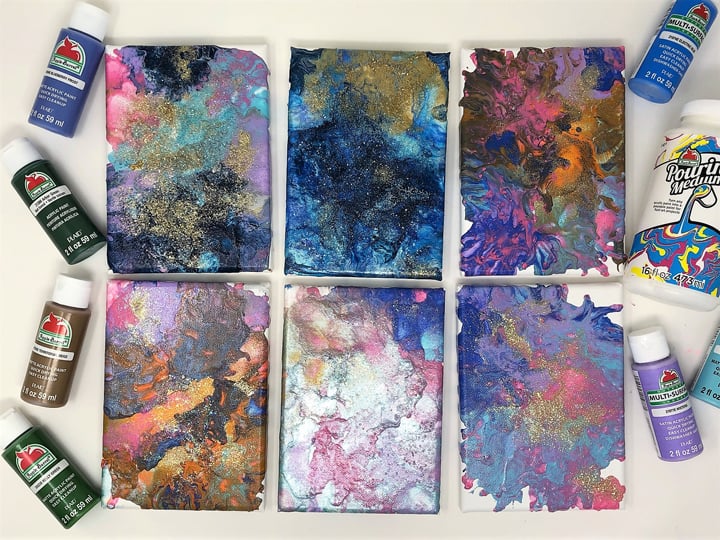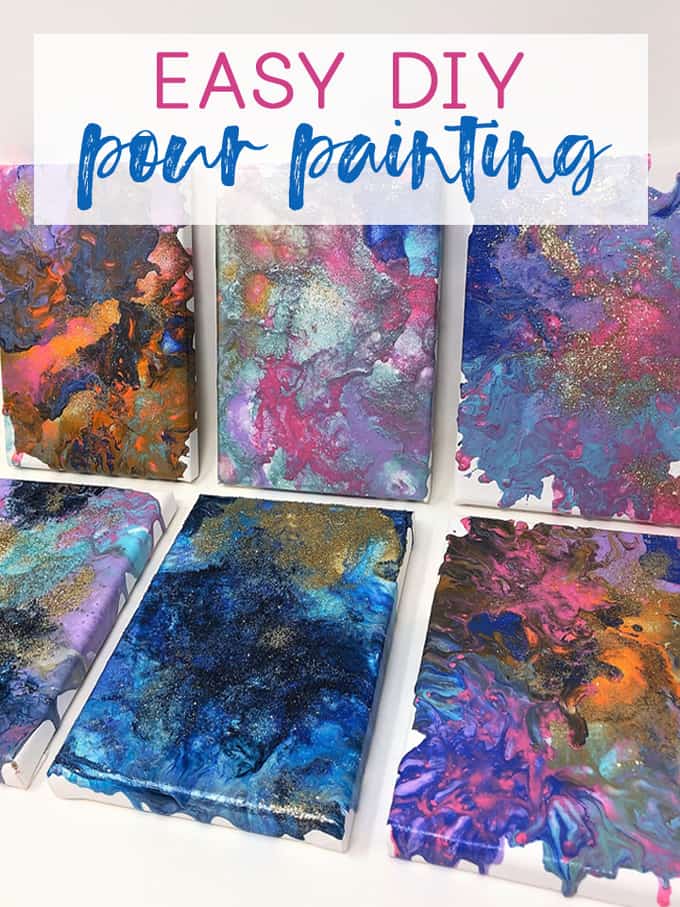 Have you tried pour painting? I'd love to hear your experience with this fun art hobby!
Thanks for reading all about our Pour Painting-How to Create Your Own Canvas Art. Have a great day!