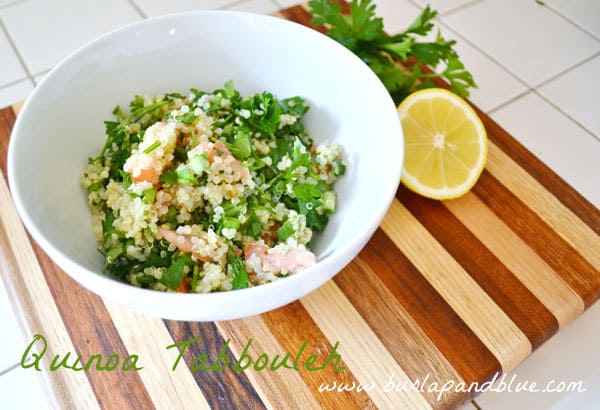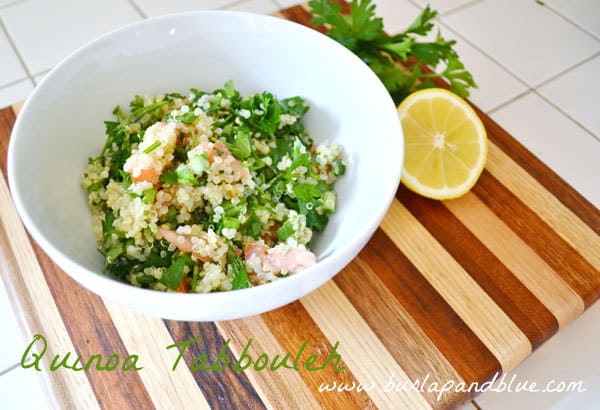 Raise your hand if you love quinoa? Me too. It seems to be the ombre (or polka dots, chevron, __ (insert your favorite trend here)) of the food world. I've made this quinoa tabbouleh recipe many, many times before…it's the perfect Summer dish, and I figured it was about time I shared it here with you all….
Quinoa Tabbouleh
Ingredients
1 cup quinoa, rinsed well
1/2 teaspoon kosher salt (plus more for seasoning)
2 tablespoons fresh lemon juice
1 garlic clove, minced
1/2 cup extra-virgin olive oil
Freshly ground black pepper
1 pint cherry tomatoes, halved (you can substitute plum, vine or slicing tomatoes–I used slicing tomatoes this time, but I use whatever I have on hand)
2/3 cup chopped flat-leaf parsley
1/2 cup chopped fresh mint
2 scallions, thinly sliced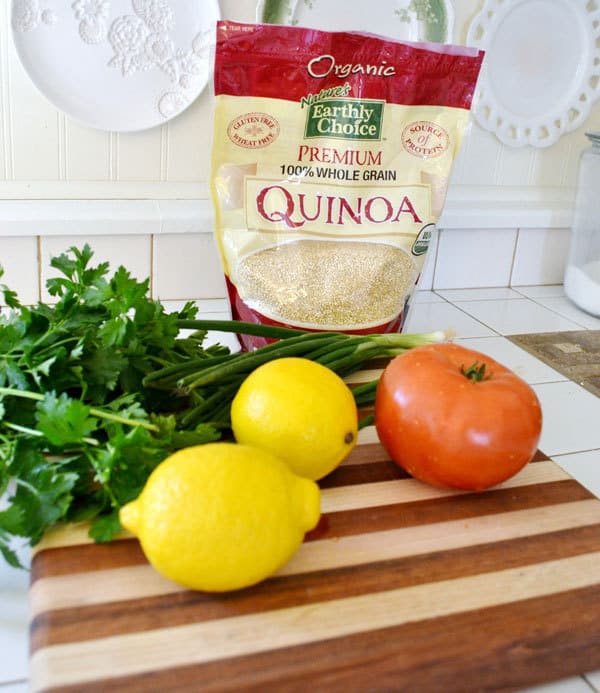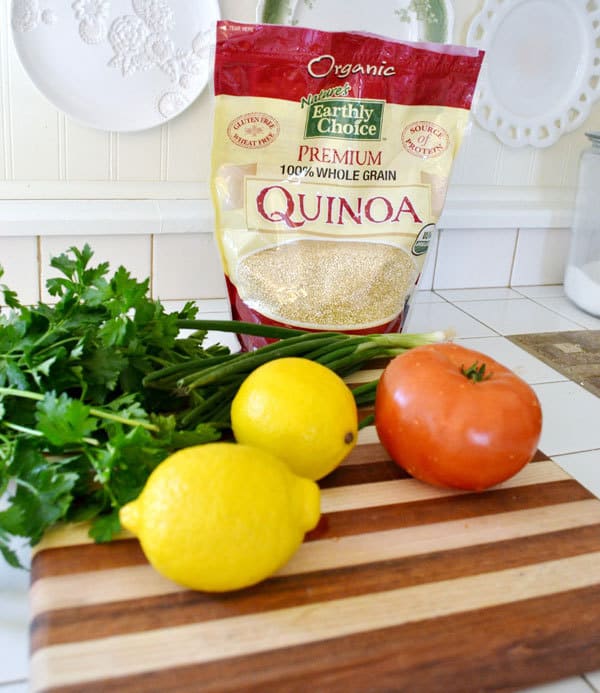 Preparation
Bring quinoa, 1/2 tsp. salt, and 1 1/4 cups water to a boil in a medium saucepan over high heat. Reduce heat to medium-low, cover, and simmer until quinoa is tender, about 10 minutes. Remove from heat and let stand, covered, for 5 minutes. Fluff with a fork.

Meanwhile, whisk lemon juice and garlic in a small bowl. Gradually whisk in olive oil. Season dressing to taste with salt and pepper.

Spread out quinoa on a large rimmed baking sheet; let cool. Transfer to a large bowl; mix in 1/4 cup dressing. Cover remaining dressing and quinoa separately; put in refrigerator.

Add tomatoes, herbs, and scallions to bowl with quinoa; toss to coat. Season to taste with salt and pepper. Drizzle remaining dressing over.
adapted from bon appetite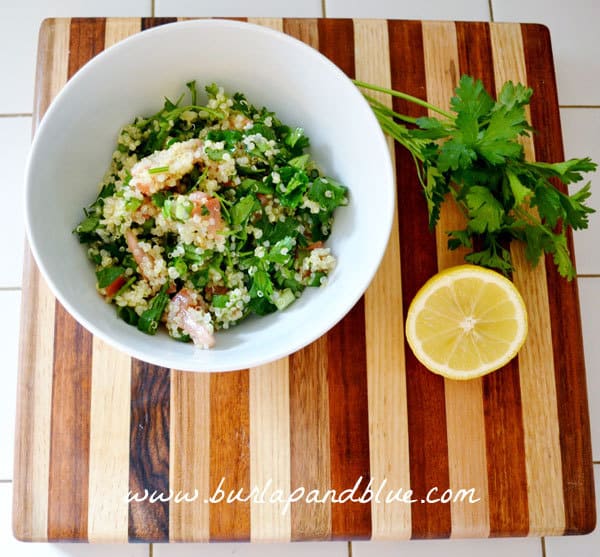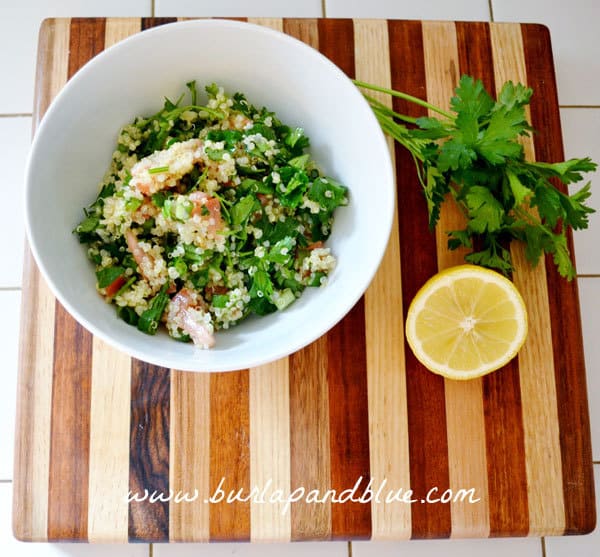 Let me know if you try it! I can pretty much guarantee it'll become a favorite Summer staple in your home. Enjoy!