As we've heard over and over again, it's the little details that make your home uniquely you. Today, I'm sharing 8 architectural details that will add character, charm and warmth to your space! From moldings, to vintage elements, to wainscotting, these farmhouse decor-inspired looks are a great place to start to get a home brimming with character.

Probably the easiest, and most often used, way of adding trimwork detail to a home is with crown molding. Crown molding is a great way to add crisp lines and interest to a room. We have crown molding in most rooms of our home, and we love it!
Ahhh…coffered ceilings. While they can be a bit labor intensive, this is an impactful way to add some interest and charm to you home, without spending a fortune. Sigh…looking at this room makes me want this in my family room or dining room (or both!)

I'll be the first to admit, I almost exclusively want my trim painted white-bright white at that. This room's trim, though, definitely makes me reconsider my position. I love the warmth and coziness this room's wood trim brings to the space.
Want another great way to add character and elegance to your home? Picture frame wainscotting is beautiful, relatively inexpensive and impactful.
Built-ins are the perfect way to add character, charm, AND functionality to your space. Love all the other decorative trimwork in this home, also!
This brick mantel features a flat panel adorned with an arch over the firebox. White paint creates a sense of calm and elegance.
Hmmm….not entirely sure what I think about this look, but it's definitely something different! Lattice wainscoting created from flat molding lends a cottage feel to this space.
Picture rail is a classic way to add interest to your space (as well as give you a place to hang pictures or artwork)! You can see the picture rail we installed in our own home here. Sidenote: you can also use picture rail to hang your heels on your closet wall! Who knew? 😉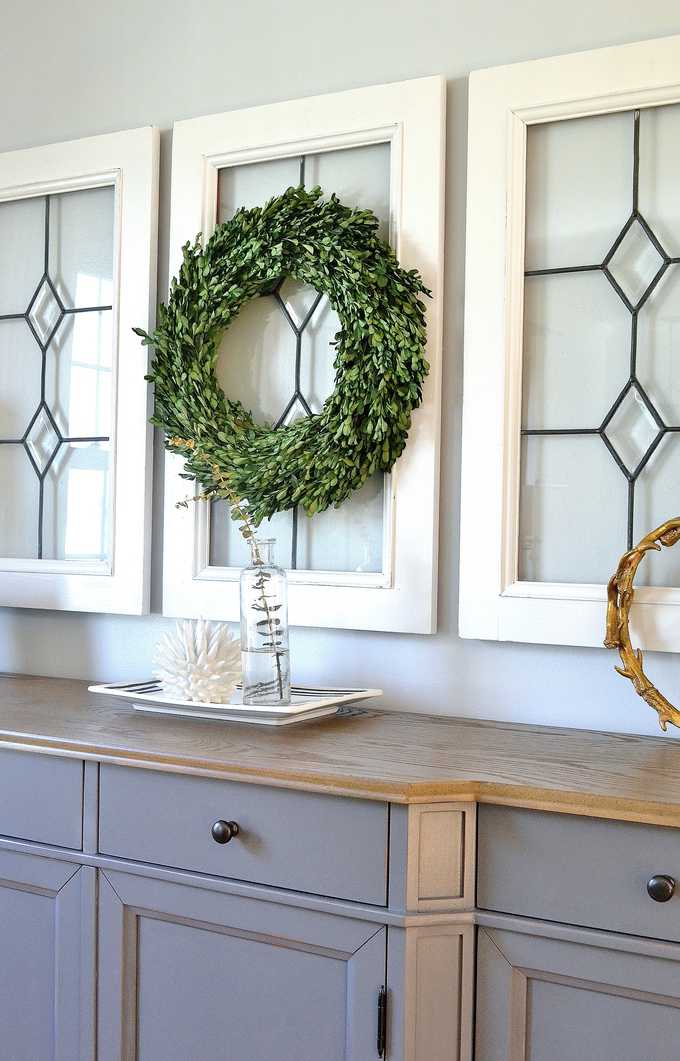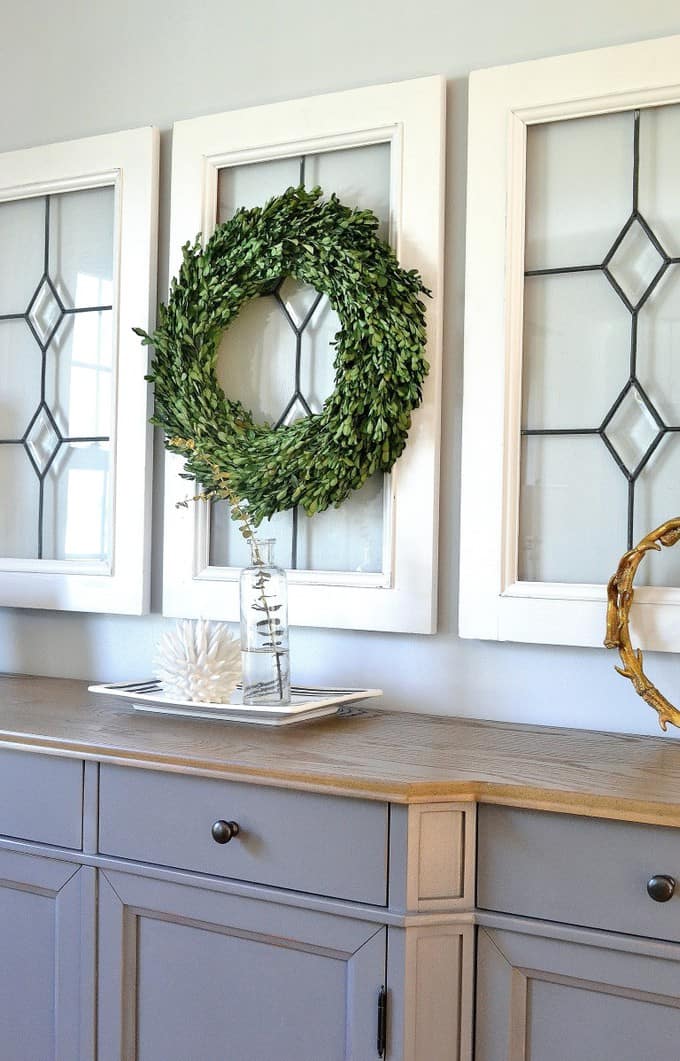 Vintage-inspired window panes are another great way to add architectural interest.
Looking for more? These Fixer Upper rooms are another great way to be inspired, as is this list of 50+ Fixer Upper inspired DIY projects and tutorials.
Thanks for reading all about 8 ways to add architectural elements to your home. Have a lovely day!