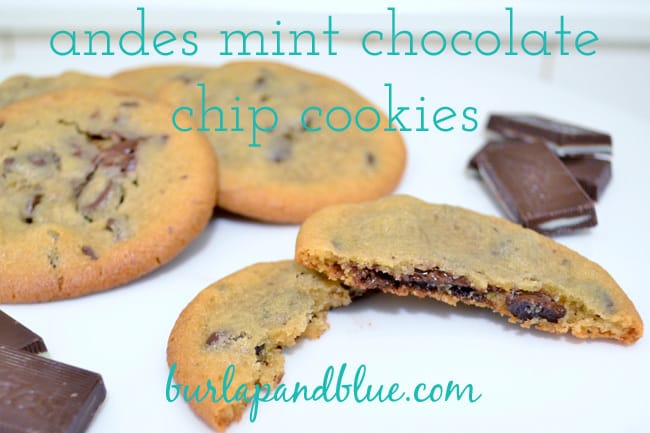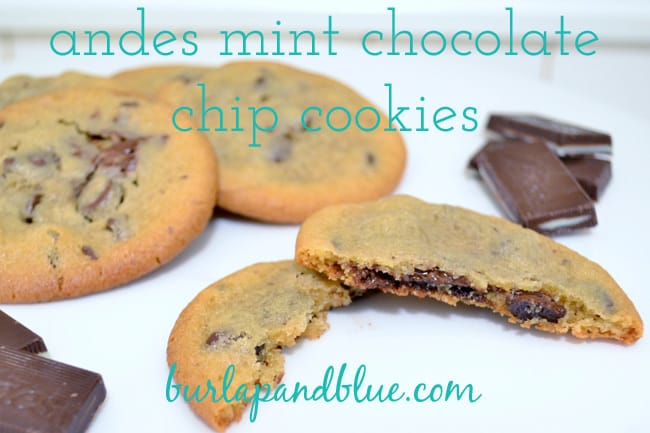 Is there any better combination than mint and chocolate? Alright, alright, peanut butter and chocolate is up there, too, but there's something I love about sweet chocolate paired with cooling mint. These super-simple andes mint and chocolate chip cookies will take your basic cookie to a whole new level…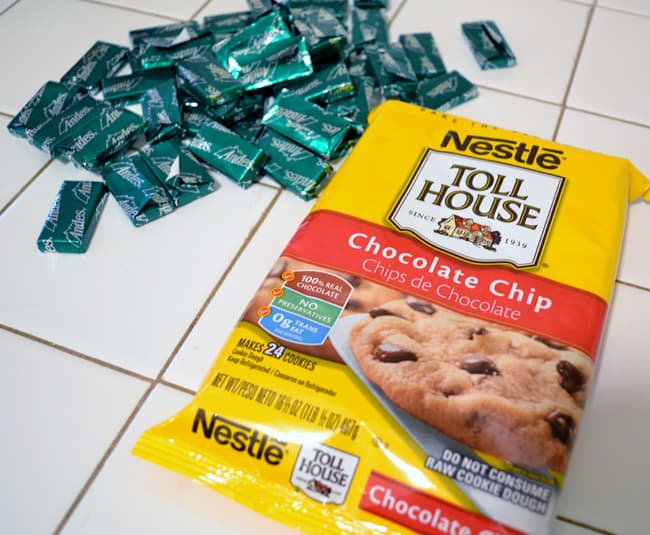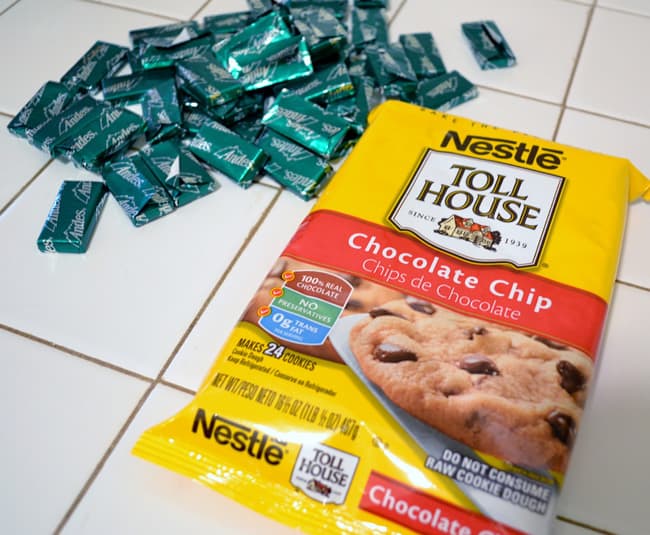 See the image above? That's the full ingredient list. You can always make your chocolate chip dough from scratch, if you prefer, but there's really no need. The how-to couldn't be easier. Break off a square, press it flat, and lay half an andes mint in the center.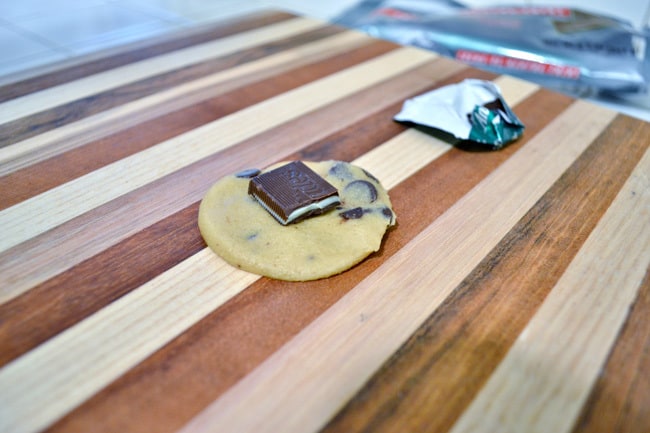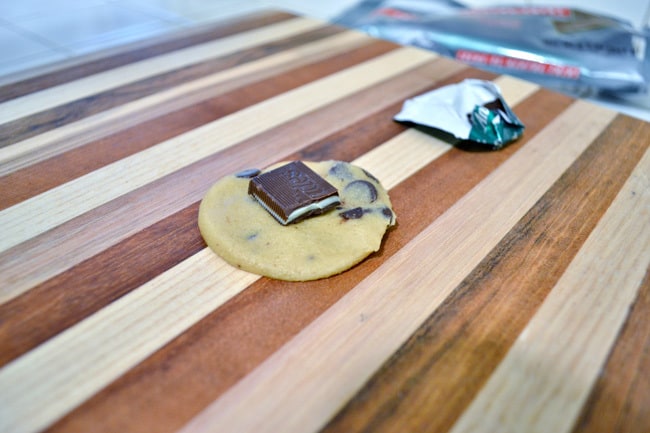 If you have a little bit of help, all the better….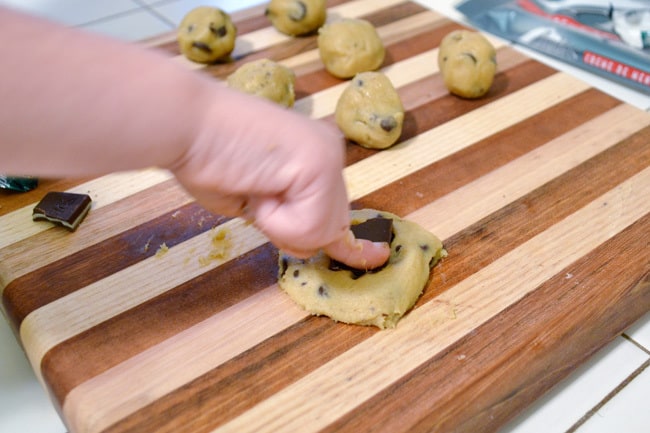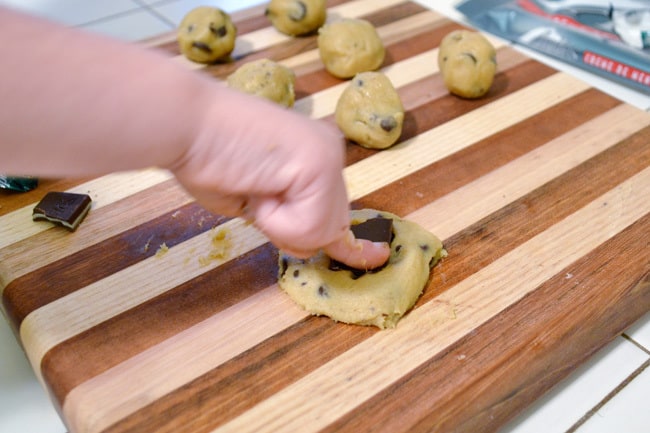 Roll the dough into ball, hiding the mint, and bake according to package directions (11-12 minutes at 250). I tend to underbake rather than overbake, as I like them soft and chewy.
Love the stuffed cookie trend? There's a Rolo-stuffed, snickerdoodle cookie making its rounds on Pinterest that looks divine too!
Any other candies you'd like to see inside a cookie?