We had so much fun decorating our family pumpkins this year. Drew is at the age (5!) where his creativity is high and anything he can imagine is possible (which sometimes poses challenges for my husband and I as we try to help execute these lofty ideas, but never mind that). Regardless, we hope YOUR creativity is sparked by one of our family's creations….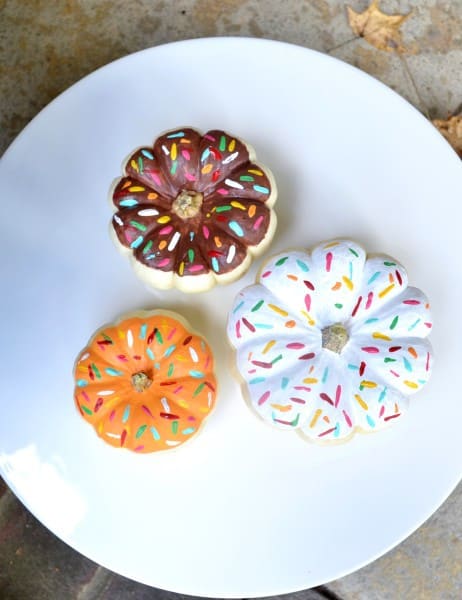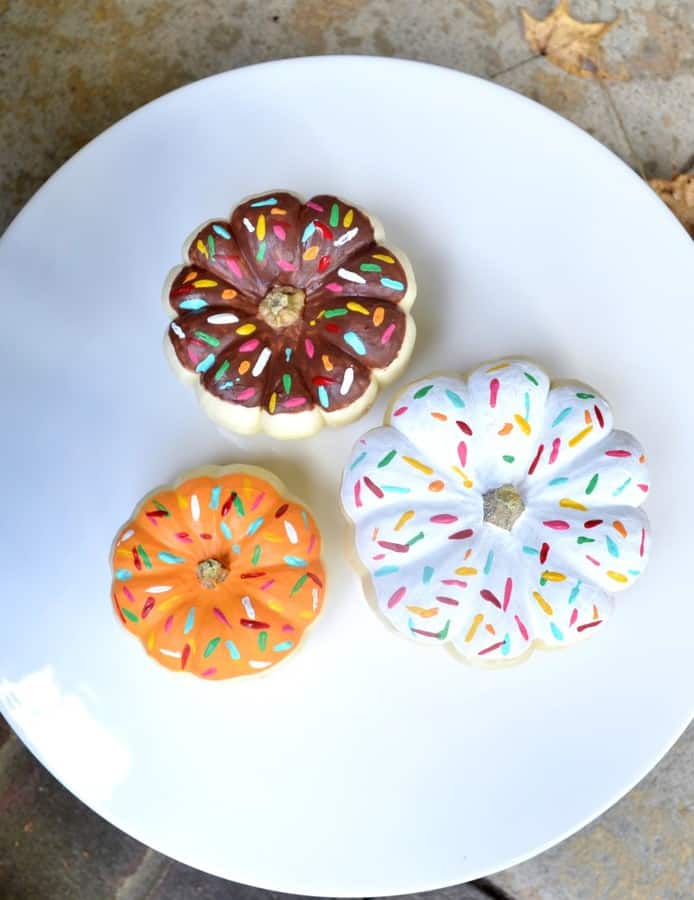 Oh. My. Word. These turned out about a million times cuter than the picture in my head. Greg thought they were cupcakes, which are a definite love of mine, but I was aiming for donuts and think I succeeded. These were so, so fun to make, too!
All you need are pumpkins (mini ones work the best, in my opinion), some craft paint, and two paintbrushes (a thicker one for the "icing" and a thinner one for the "sprinkles"). Paint your base color, let dry, and then add your "sprinkles". So cute!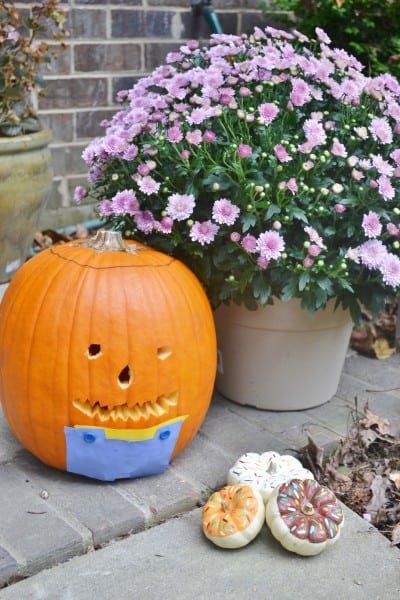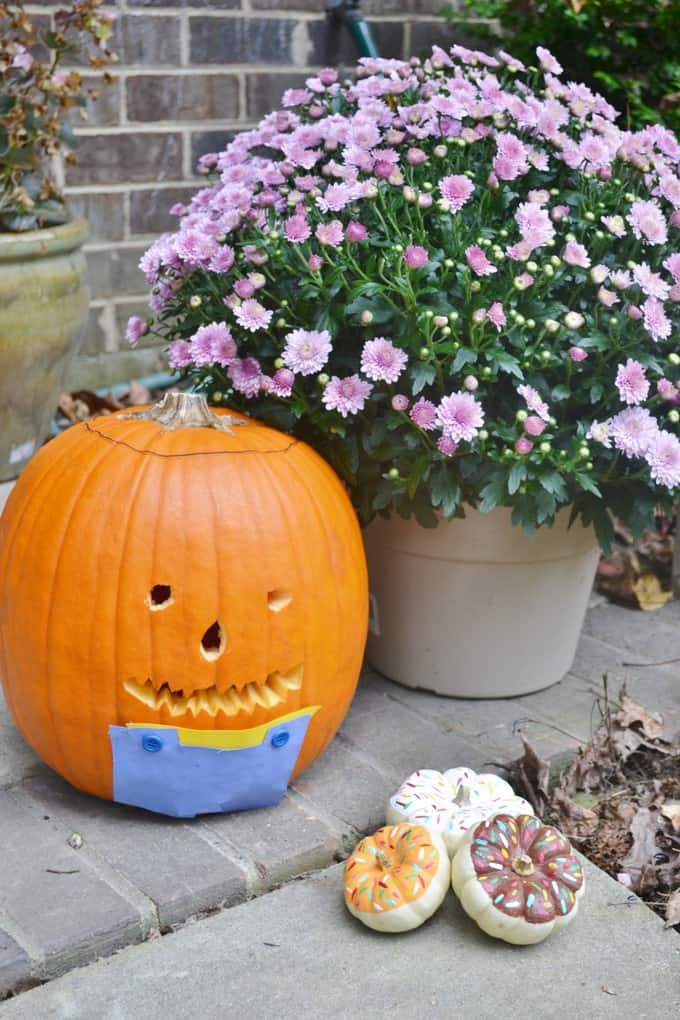 Drew had it in his head that his pumpkin needed to be dressed…in overalls (and a shirt). With minimal help from us, he managed it! Love this kid's spunk and creativity.
Greg and I used our much-loved Dremel Micro to create these two cuties (you can see another Dremel Micro project here). The Dremel was honestly easier to use than our drill (which I tried first to create the holes in the monogram pumpkin). For the Curious George pumpkin, I hand drew the design and Greg used the Dremel to carve the design (without going all the way through).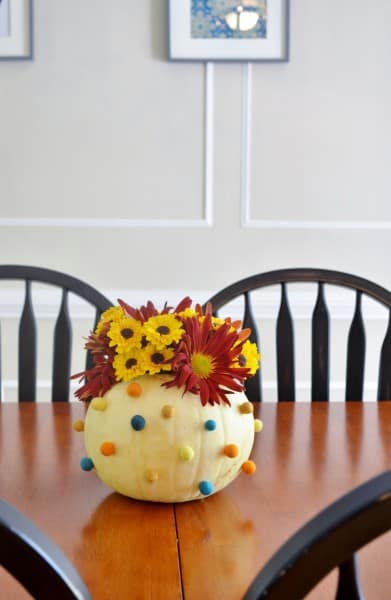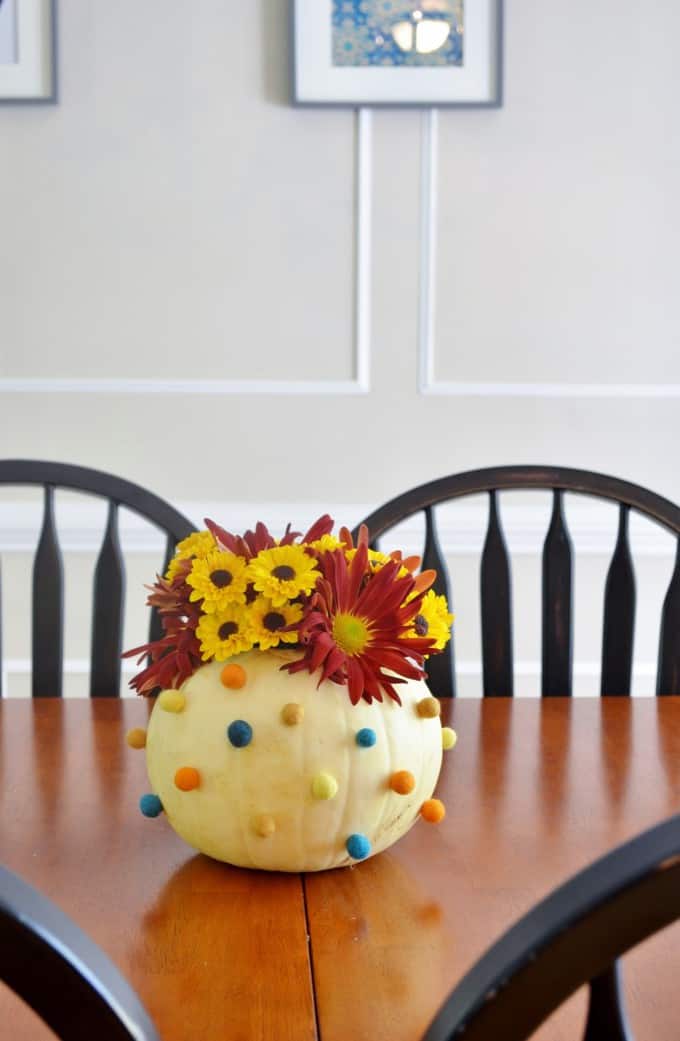 So I had one more white pumpkin that I wasn't sure what to do with. I grabbed my glue gun and wool felt balls (see what else I recently created with wool felt balls here) and, voila, a cute and festive vase!
Are pictures of your pumpkin creations on the internets? I'd LOVE to see. Leave a link in the comments!