Looking for an easy, quick weeknight meal? My whole family loves these sloppy joes!
Like most of you, I'm always on the lookout for quick and easy weeknight meals.
These sloppy joes are it! They require little prep and cook time, and you can easily customize them to your tastes.
We add slices of red onion to ours, and sometimes even cheese! We serve ours with fries, tater tots, corn, or veggies (raw or roasted, depending on our mood).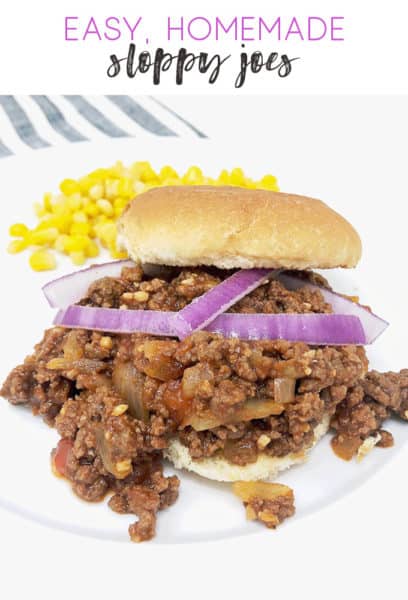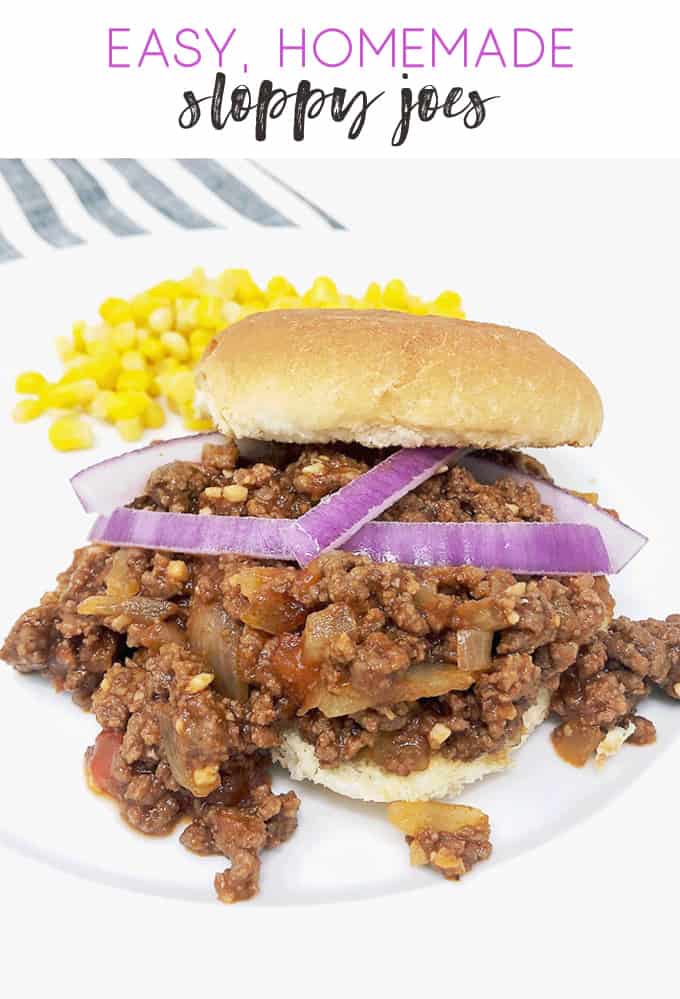 I don't know why, but homemade sloppy joes isn't something I used to make very often. I always had the idea that they fell into the "junk food" category, whereas we try to eat a bit on the healthier side.
Then, I realized sloppy joes didn't have to be unhealthy! With a few tweaks, I could create a delicious and better-for-you recipe that me, my husband, and kids would all eat.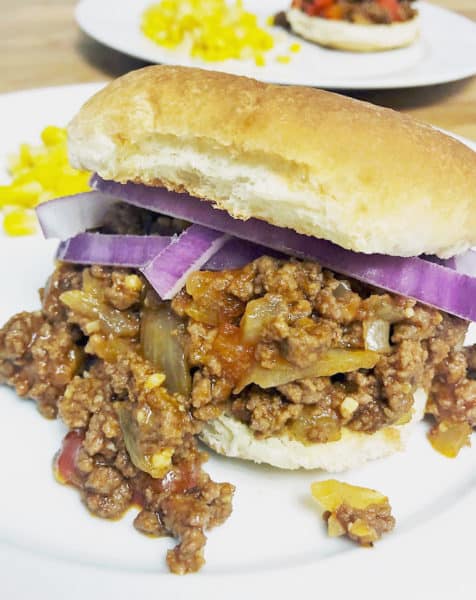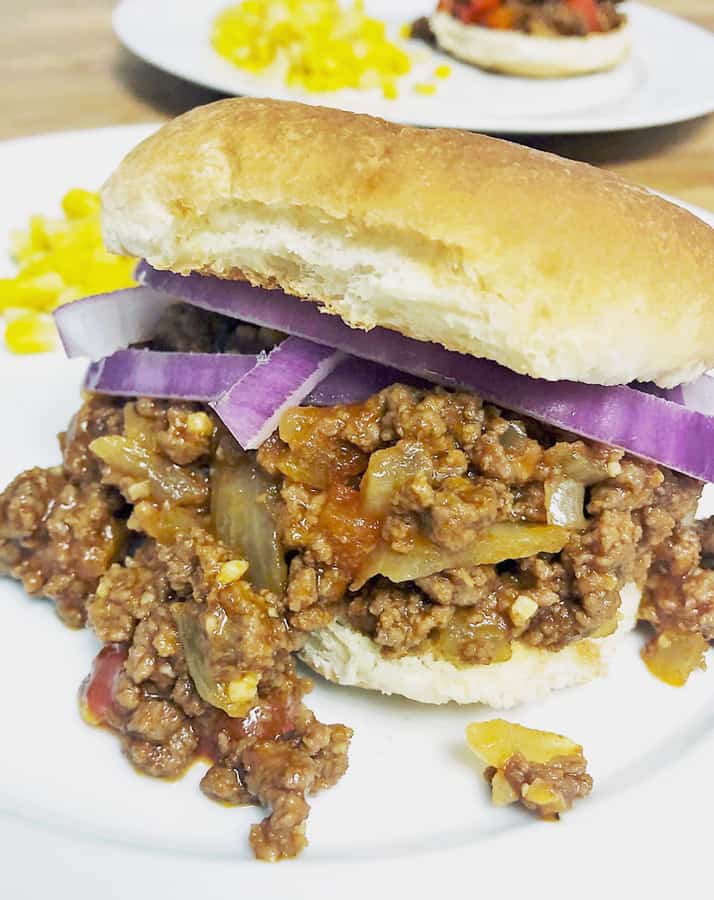 Easy, Homemade Sloppy Joes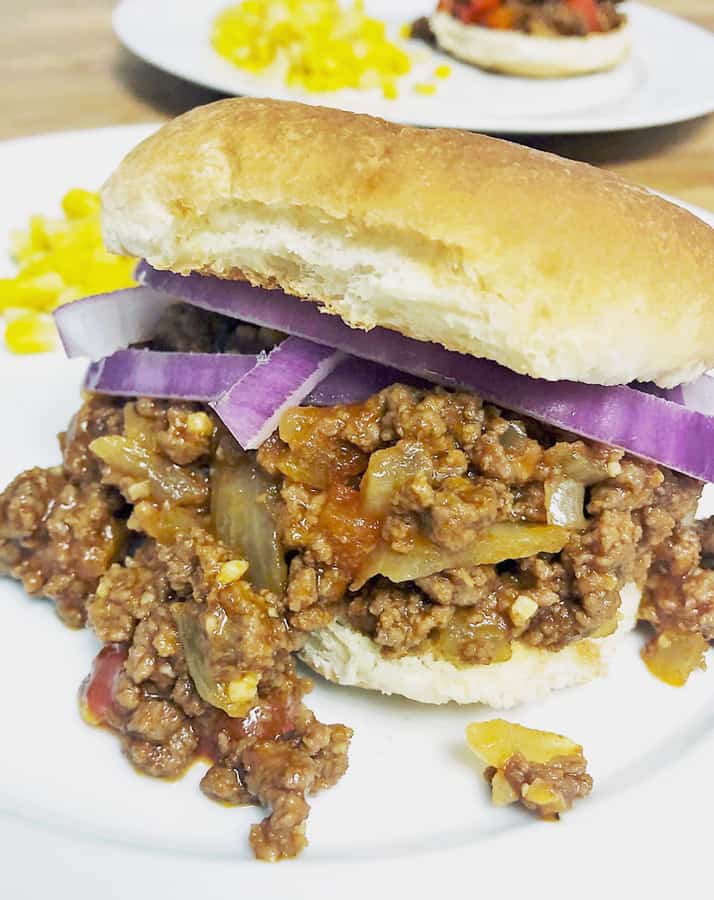 An easy weeknight meal that comes together quickly and can feed a crowd!
Ingredients
1 pound of lean ground beef, ground turkey, or ground chicken
1 small onion, diced
4-5 cloves garlic, chopped
8 ounce can tomato sauce
2-3 tablespoons tomato paste
2 tablespoons Worcestershire sauce
2 tablespoons brown sugar
2 teaspoons yellow mustard
1 teaspoon onion powder
salt and pepper to taste
buns
Instructions
In a large cast iron or saute pan, cook ground meat thoroughly, breaking up into small chunks. Drain off excess fat. Return to pan. Add in onion and garlic, cooking for a few additional minutes.
Mix together remaining ingredients (tomato sauce, paste, Worcestershire sauce, sugar, mustard, onion powder, salt and pepper).
Pour mixture over meat, onion, garlic mixture. Stir together. Bring to boil and reduce heat to a simmer until everything is warmed through.
Notes
Toast buns for a few minutes if you like a crispier bun! Toast in a tablespoon of butter in a cast iron skillet if you really feel like taking your buns to the next level!
Have you made homemade sloppy joes before?
My family loved this recipe. I will definitely be making again!
Thanks so much for reading all about our Easy Sloppy Joes Recipe.
Have a lovely day!