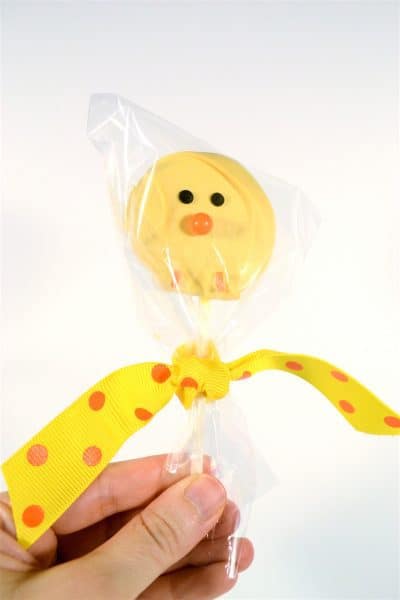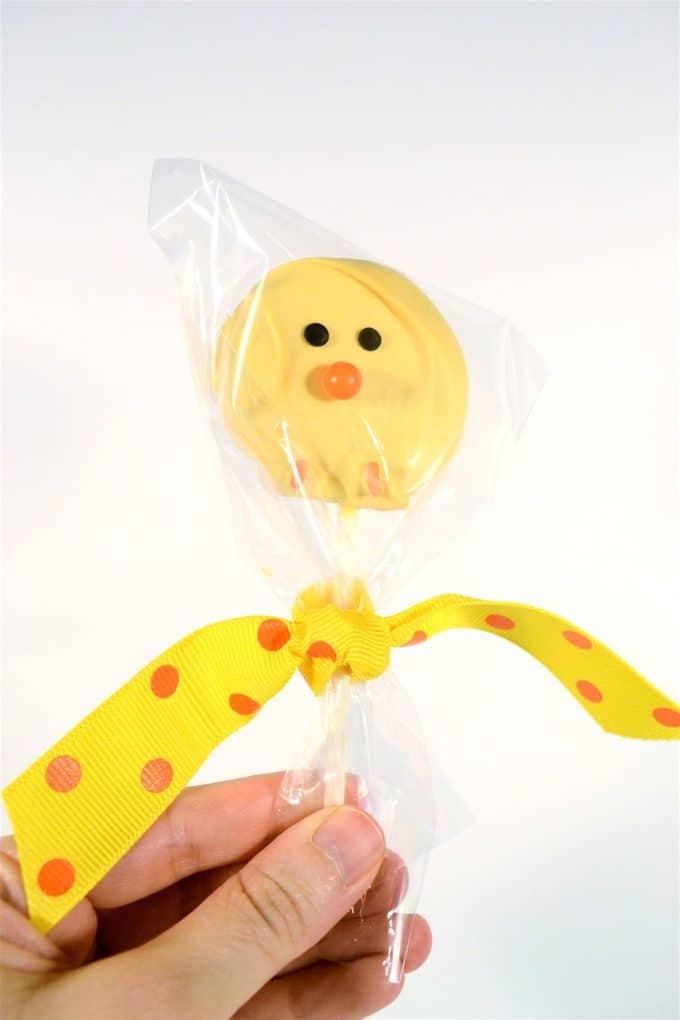 I've shared several variations of oreo pops on this blog before, but today's might be my favorite. These chick pops are an easy spring treat perfect for Easter favors. They look time-consuming, but, really, can be made in under an hour!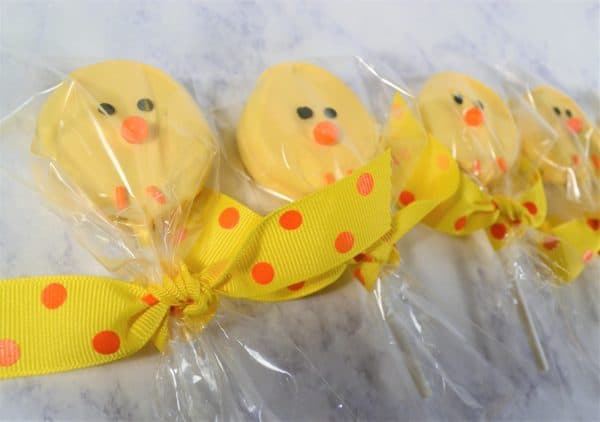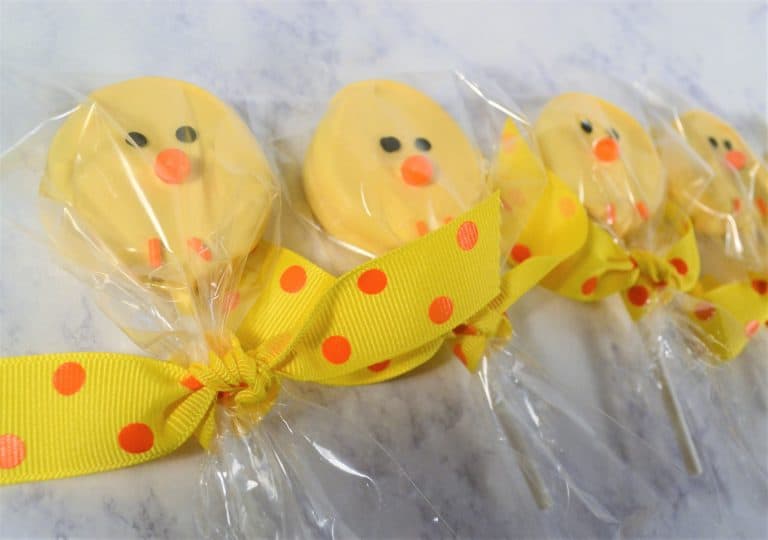 Placed in a clear bag, and tied with a bit of ribbon, these oreo pops are super-cute (and yummy, as well)!
Here's what you need:
Materials: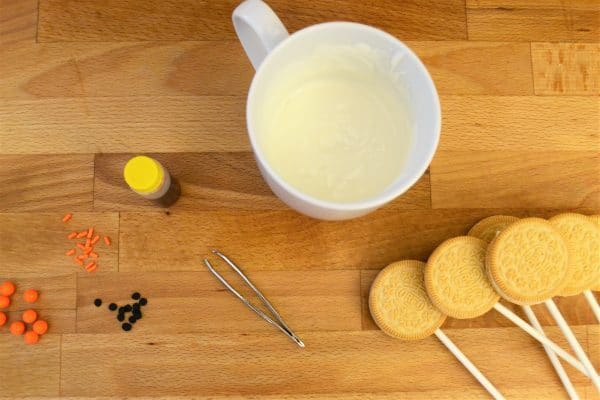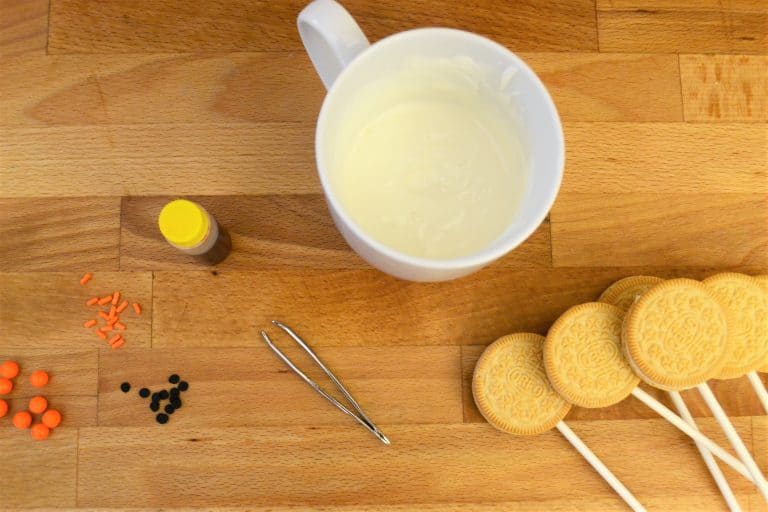 Step 1: Insert your lollipop sticks into your sandwich cookies. The most important piece of advice I can give you is this: buy double-stuffed sandwich cookies. It allows the stick to insert easily without taking the cookie apart (you're welcome).
Melt your candy melts according to package instructions, then add some yellow food coloring. I also usually add a bit of coconut cooking oil to thin the melts.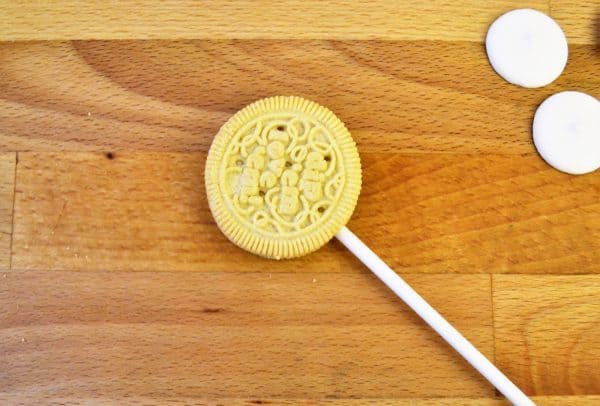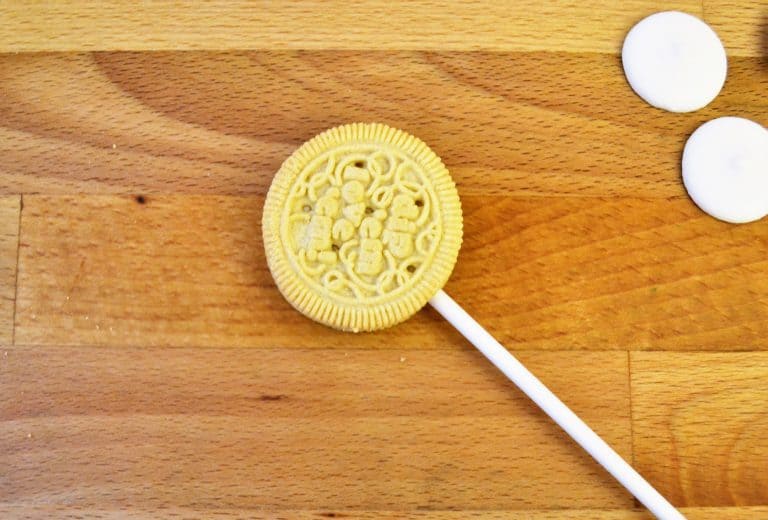 Step 2: Dip your cookie pops into your melts, place on parchment paper, and use tweezers to place your sprinkles for the eyes, nose and feet. Let harden (you can quicken this process by placing in the refrigerator).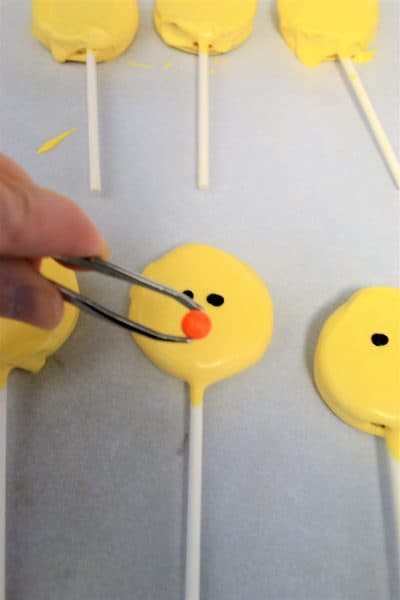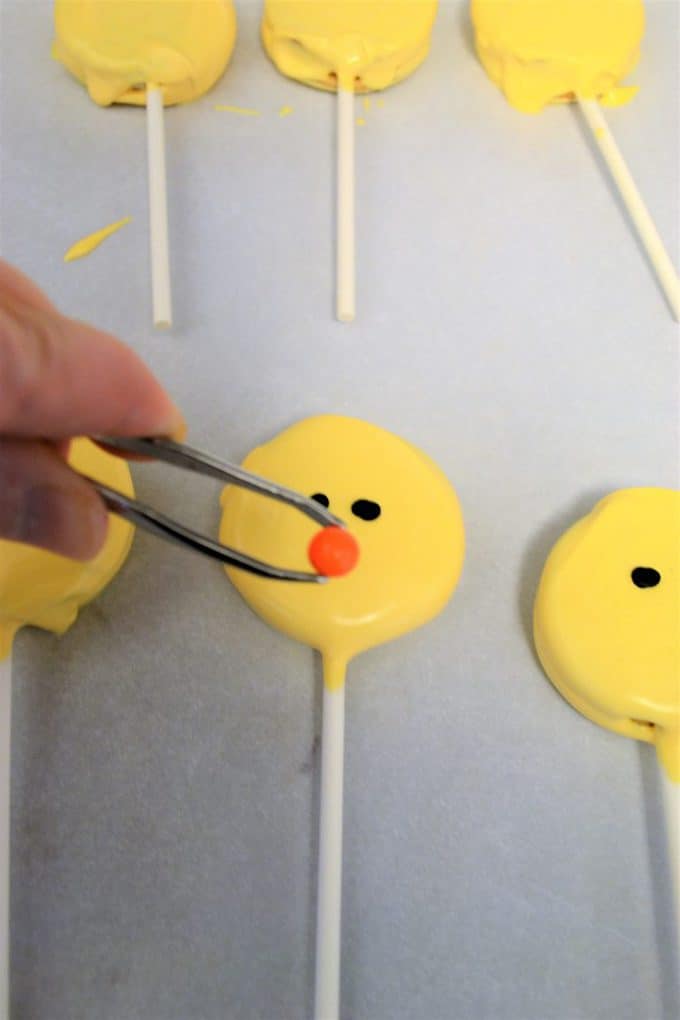 Cute, right?!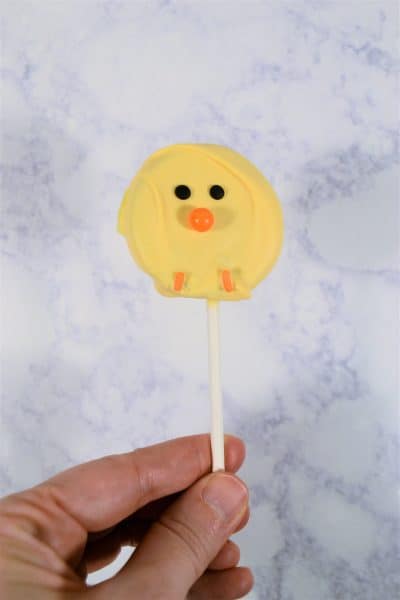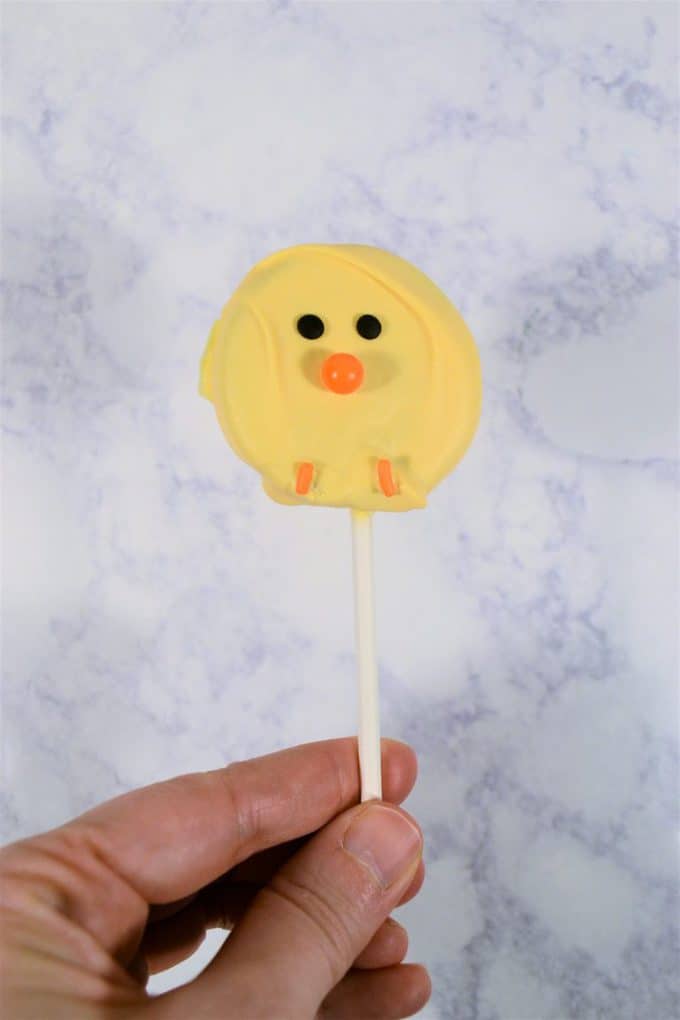 Once dry, add to a clear bag, tie with ribbon and you're done! An easy, festive treat that's perfect for the spring and Easter season.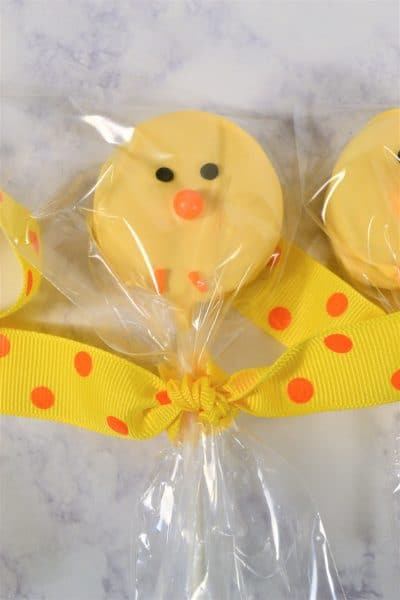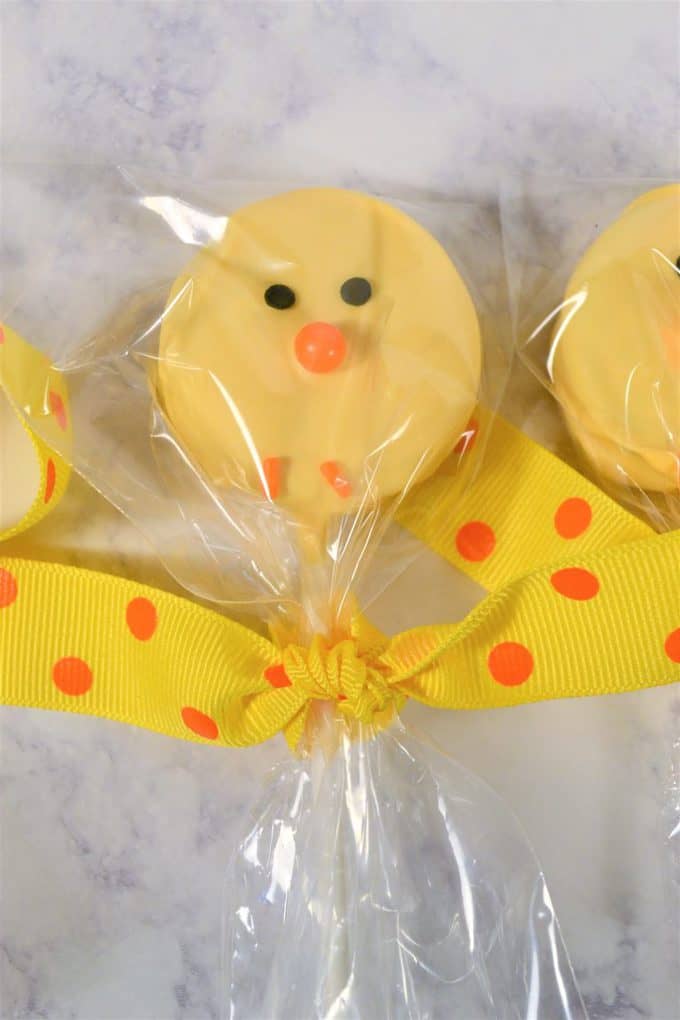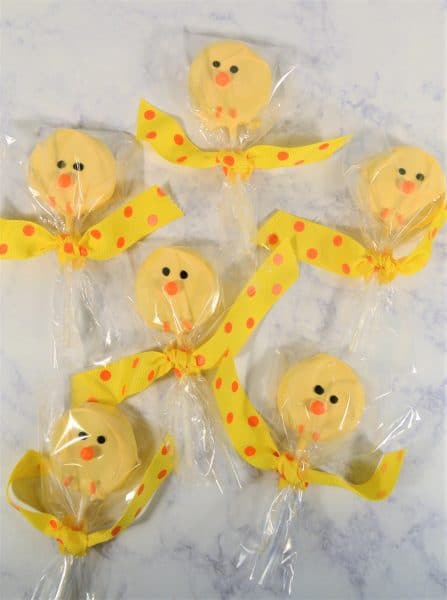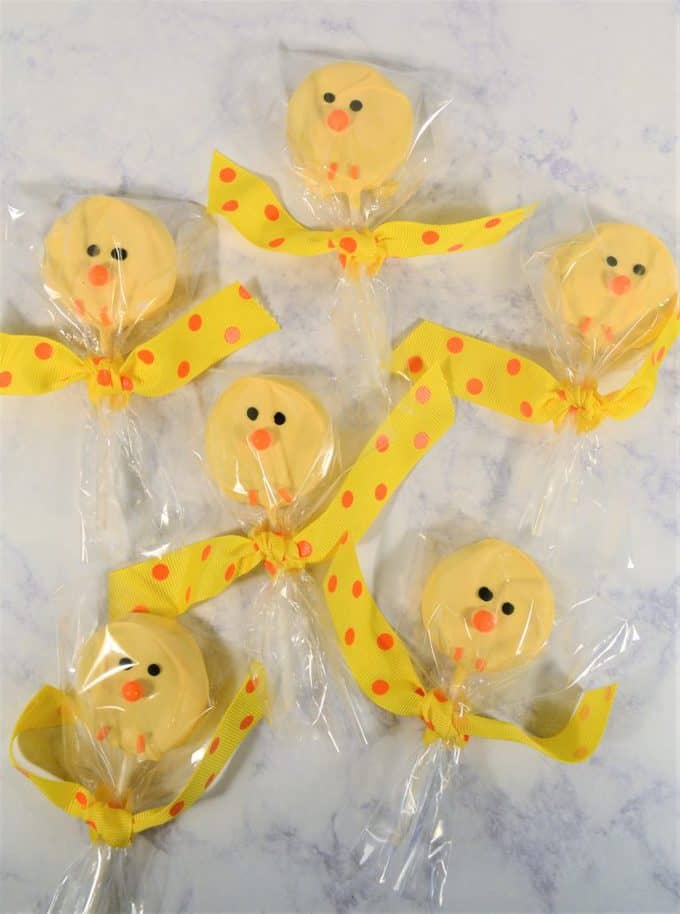 Thanks for reading all about my easy spring treats! Have a crafty day!