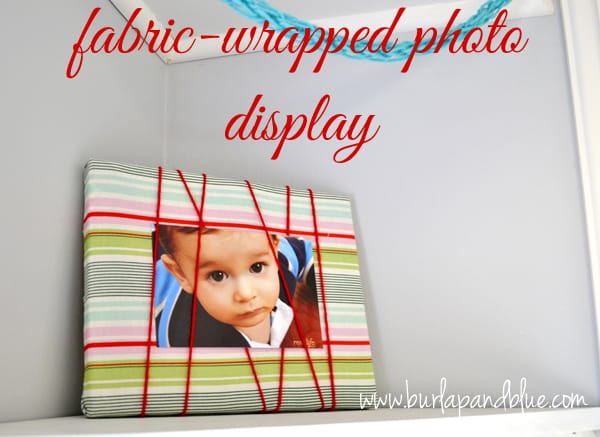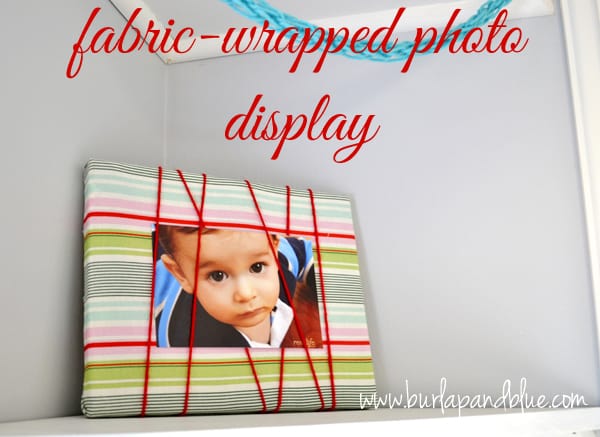 Happy Monday! Just a quick Baby Girl update-I am out of the hospital and currently on at-home bedrest. This is obviously lots of fun for my husband, who adores catering to my every whim:) We are thankful, though, that I can be at home and thankful for every additional week that Baby can cook! I'll be at 33 weeks on Thursday.
Anyway, wanted to share with you all one of my favorite parts of the new nursery, this fabric and yarn canvas photo display! I didn't take in-progress pictures, but the how-to is quick, and this is a great, no-sew way to bring in some fun fabric to any room of your choosing. Fabrics are such an inexpensive, easy way to add color and pattern to a room, and, as I used an 8×10 canvas for this project, you don't need very much.
So, all I did was to take an 8×10 canvas, stretched fabric over it (I used this fabric), and hot glued it in place to the back of the canvas. I then hot glued an end of yarn to the back, wrapped it around the canvas 6 times, and hot glued the other end to the back. Lastly, just slip a photo into place!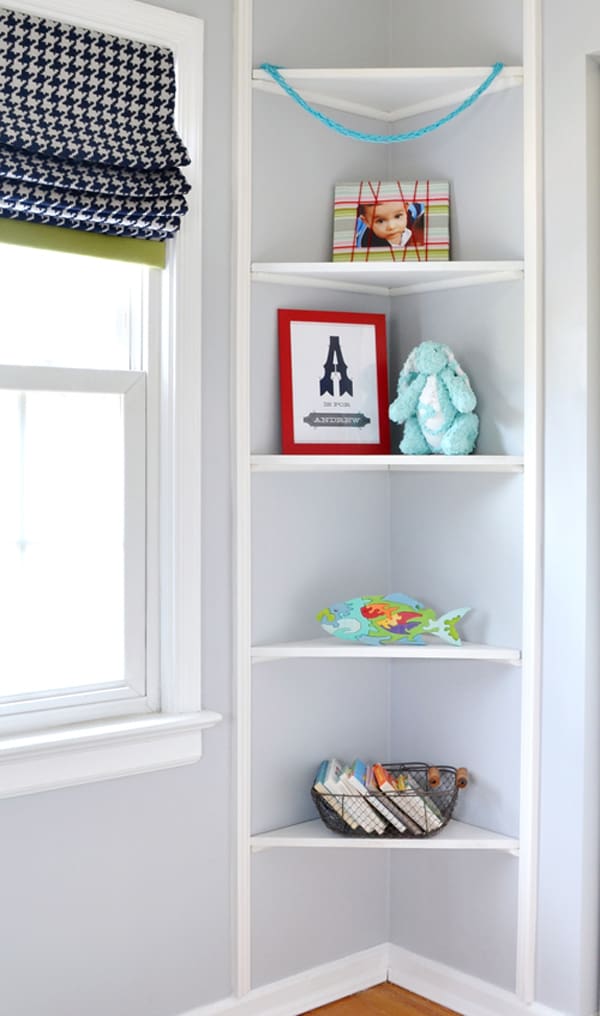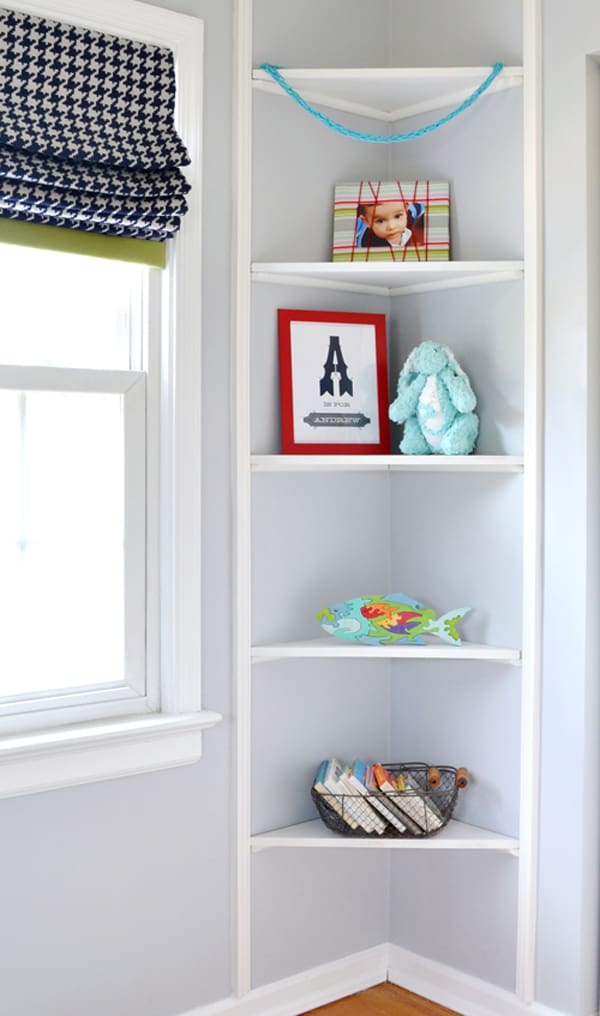 Notice the fun built-ins my husband and his father built?? Can't wait to share more of this nursery with you all. That initial art is a free printable (yes, you can even choose your colors!!)
Have a great day!!