It's winter time and that means time to get cozy with all of your favorite cold-weather essentials!
Today, I have some favorite finds that are perfect to gift (or keep for yourself). Let's get started…
Home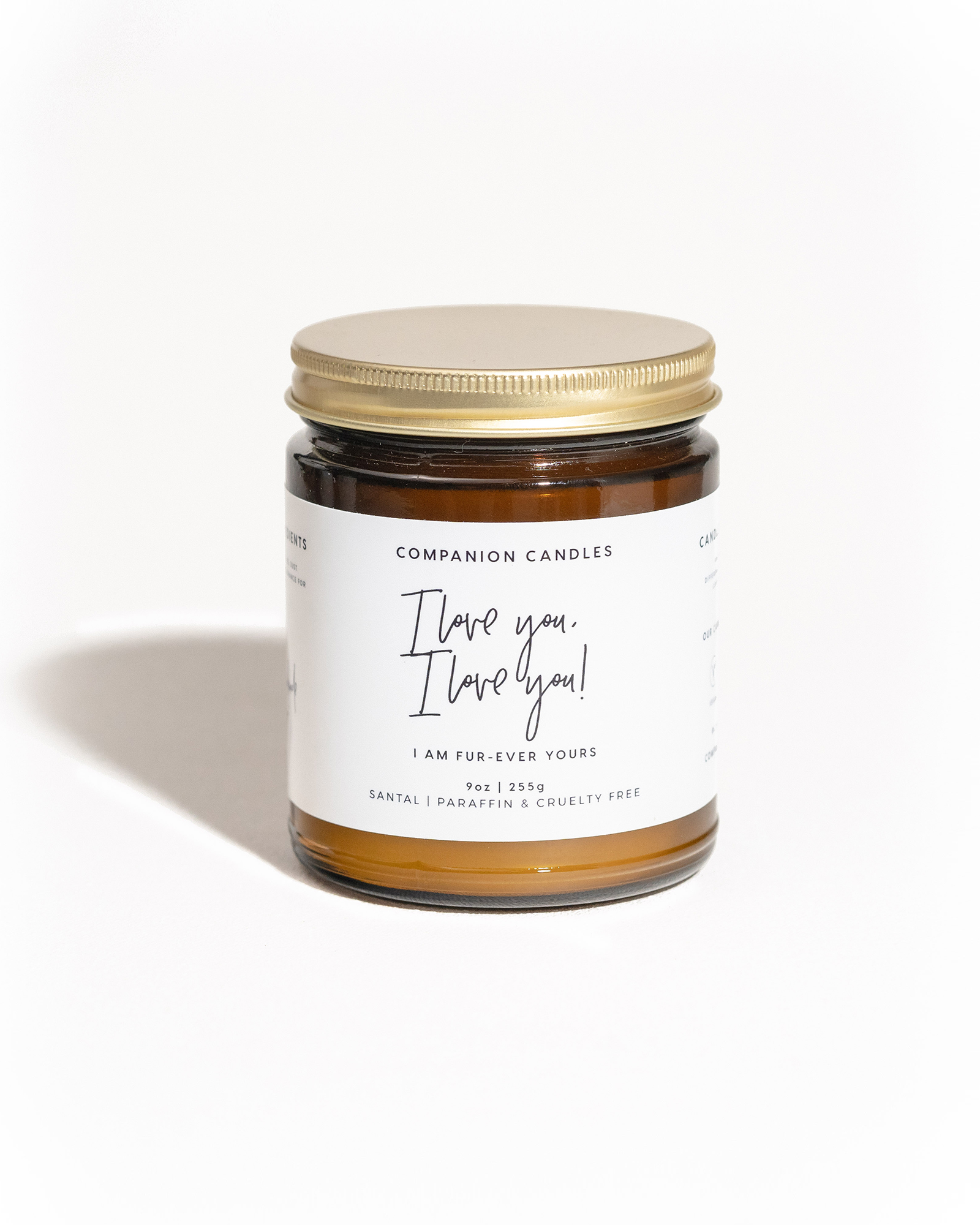 I AM FUR-EVER YOURS: All you need is love (& santal)

100% WOMEN-OWNED AND FOUNDED: reusable, made in the USA, vegan and cruelty-free, always.
40+ HOUR NON-TOXIC, PET SAFE CANDLE: Companion Candles are free of paraffins, phthalates, preservatives and many common toxins. There are no additives or dyes and our wooden wicks are eco-friendly, clean-burning, wooden wicks made from FSC Certified Wood, hand-crafted + made in the USA.
CANDLES WITH A CAUSE: Companion Candles is on a mission to make the world a little kinder, one candle at a time. For every clean, cruelty-free candle purchased, we donate $1 to help animals in need.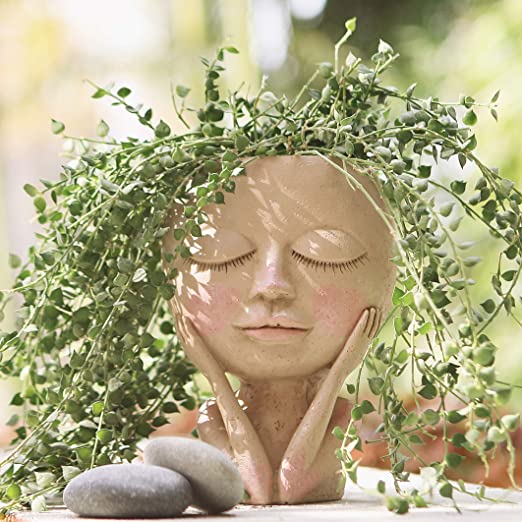 This cute and trendy succulent planter is the perfect way to display your favorite plants! It's made from a durable and lightweight high-density resin material that will last for years.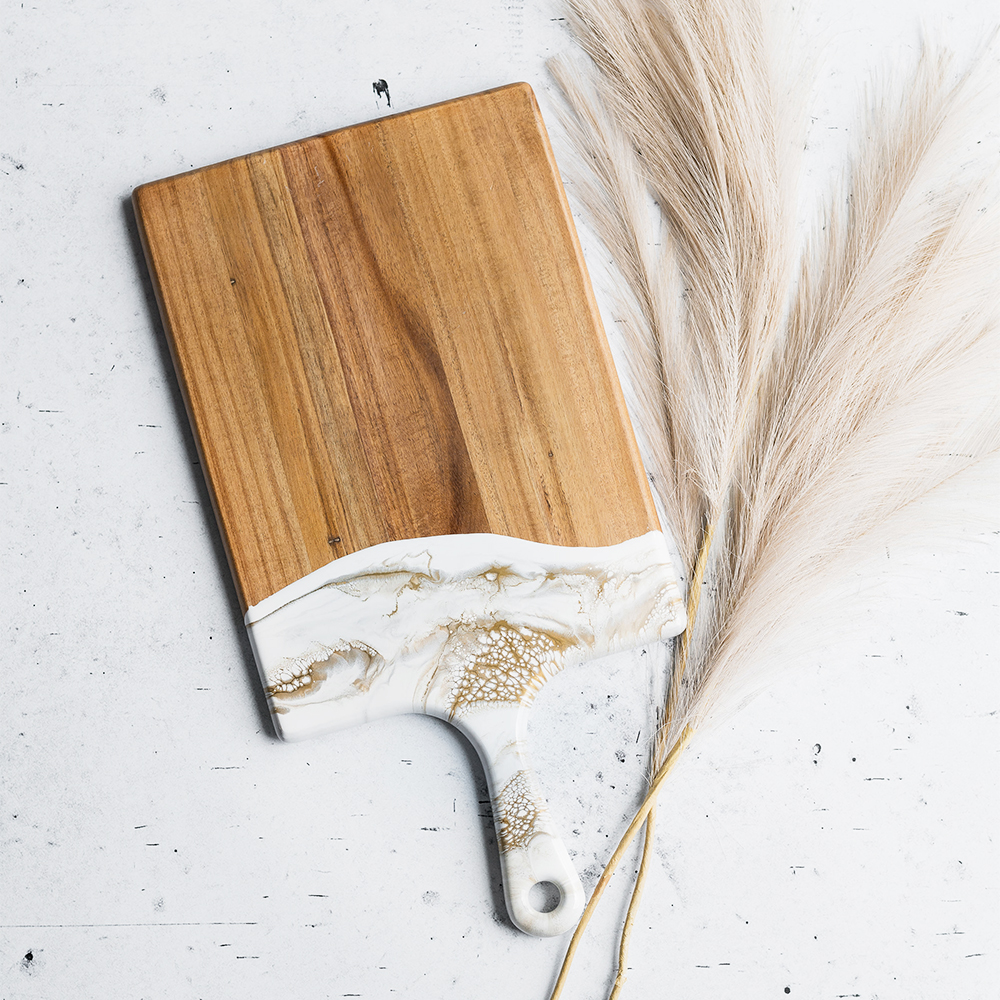 Lynn & Liana Designs offers customizable boards and platters that will also serve as art in your home. Trust me, your spread will be beautiful! Each board comes in nine colors. No two boards are alike because Lynn & Liana uses eco-friendly resin that creates stunning designs that are unique to each board. This small Manitoba family business has grown tremendously since starting in 2018 from a garage set-up.
They went from producing 100 boards in 2018 to well over 100,000 boards in 2022 alone! Now available in 2,000+ stores, 27-year-old founder Melissa Funk has done more than jump on the charcuterie board craze. She's reinvented it by crafting elegant boards and platters that stand out.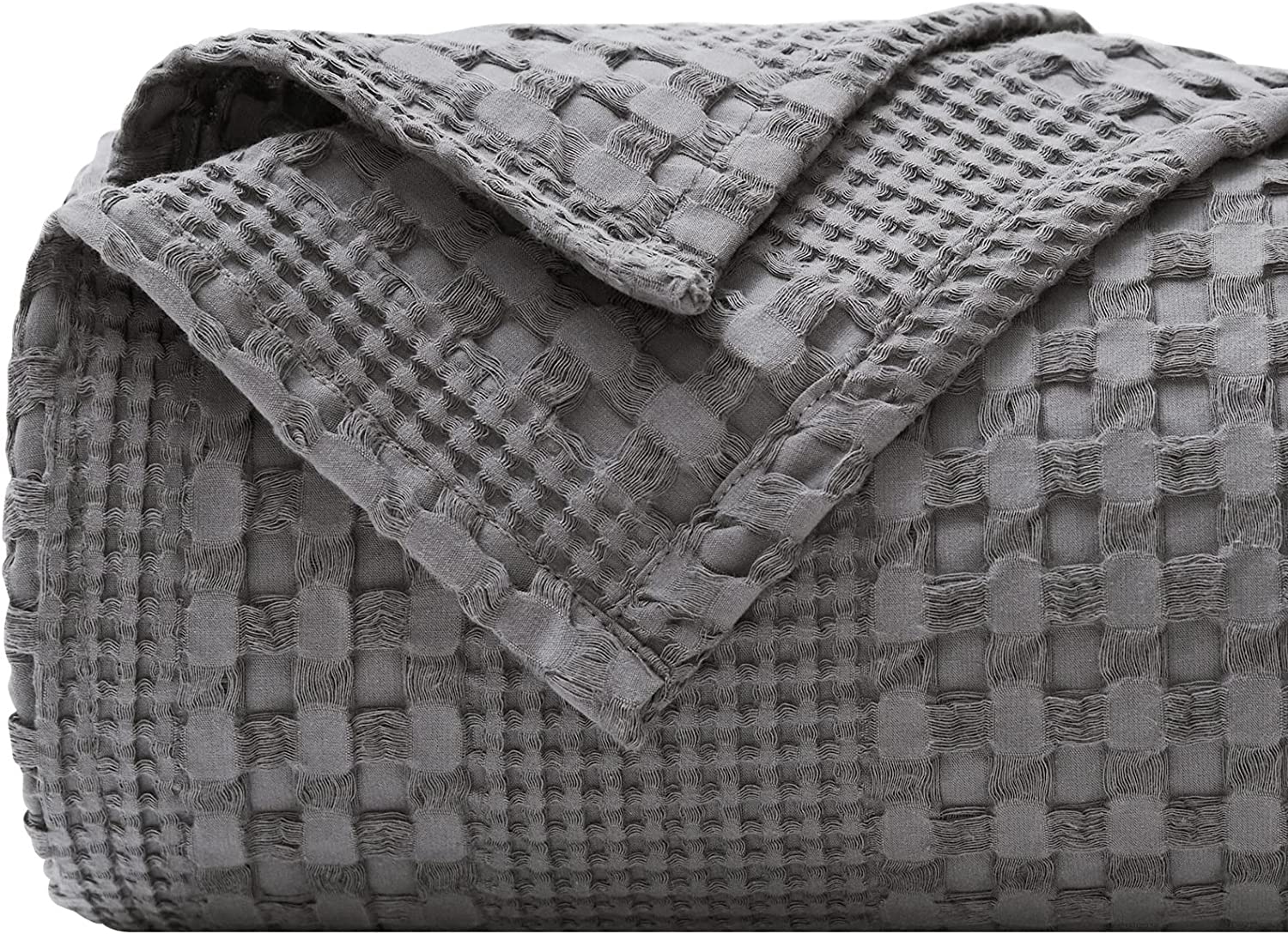 This super comfy cotton throw comes in various colors and adds some texture and interest to your bedding or living room!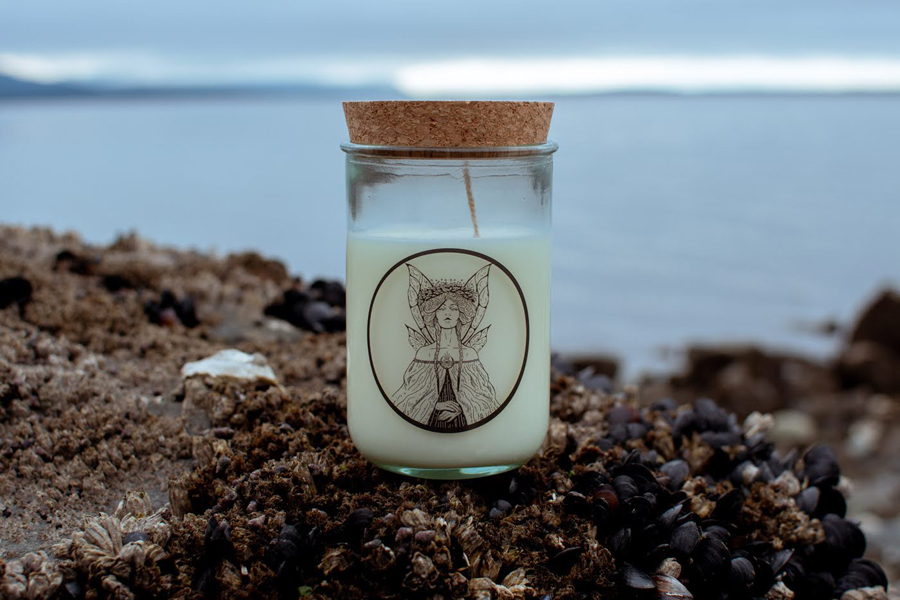 Light those candles and snuggle up! Create a soothing self-care ritual with the goodness from Sea Witch Botanicals. This amazing brand has a beautiful collection of artisan soaps, product washes, incense, and candles that blend to harness a healthy lifestyle. You'll purify your space and your spirit. The goodness goes right down to the compostable and recyclable packaging and paper shipping tape so everything is carbon neutral!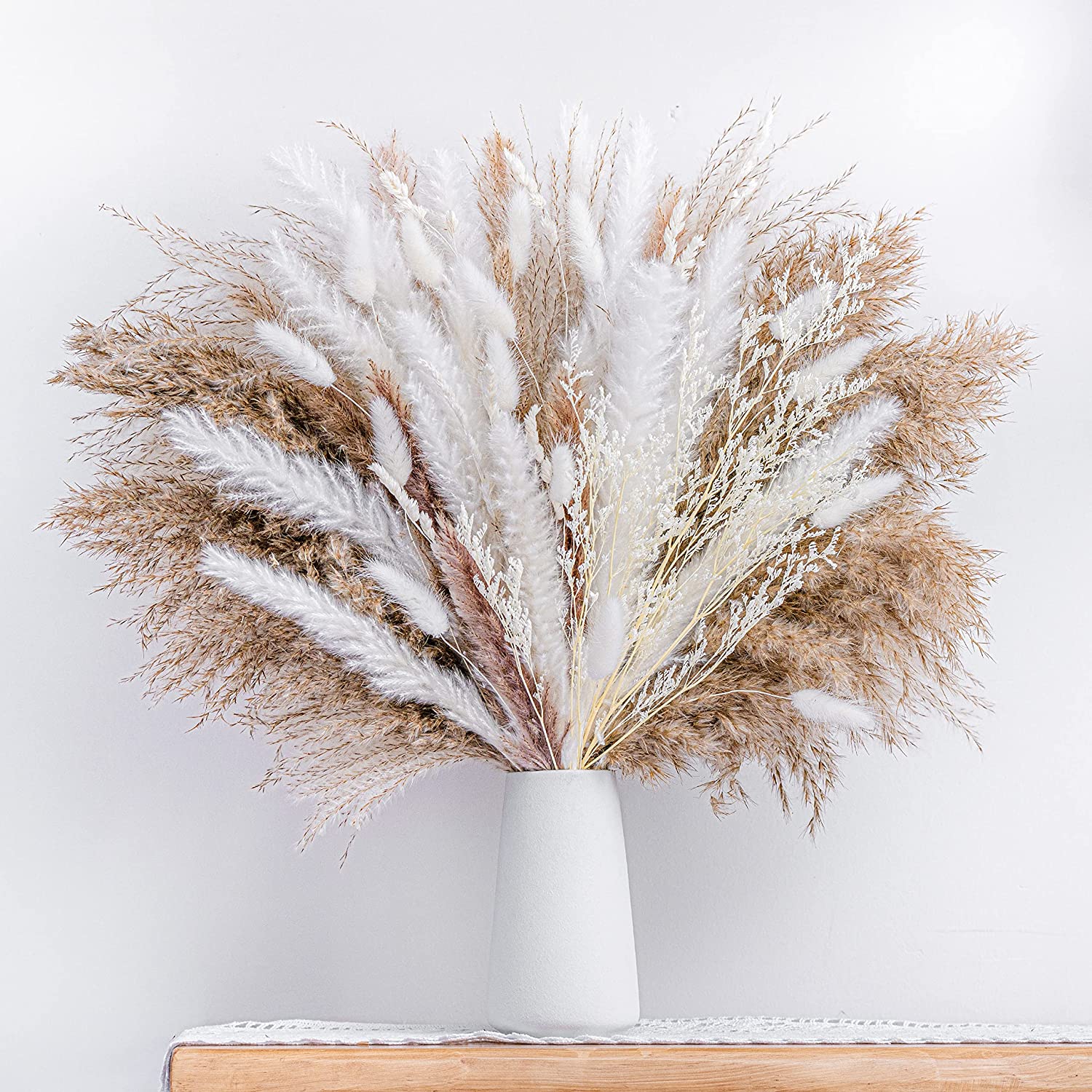 Be ready for our attention-grabbing pampass grass to stand out in any room! Whether it be homes, offices, or weddings, our pampas grass fits effortlessly with boho, farmhouse, and modern style decorations!
Food & Drink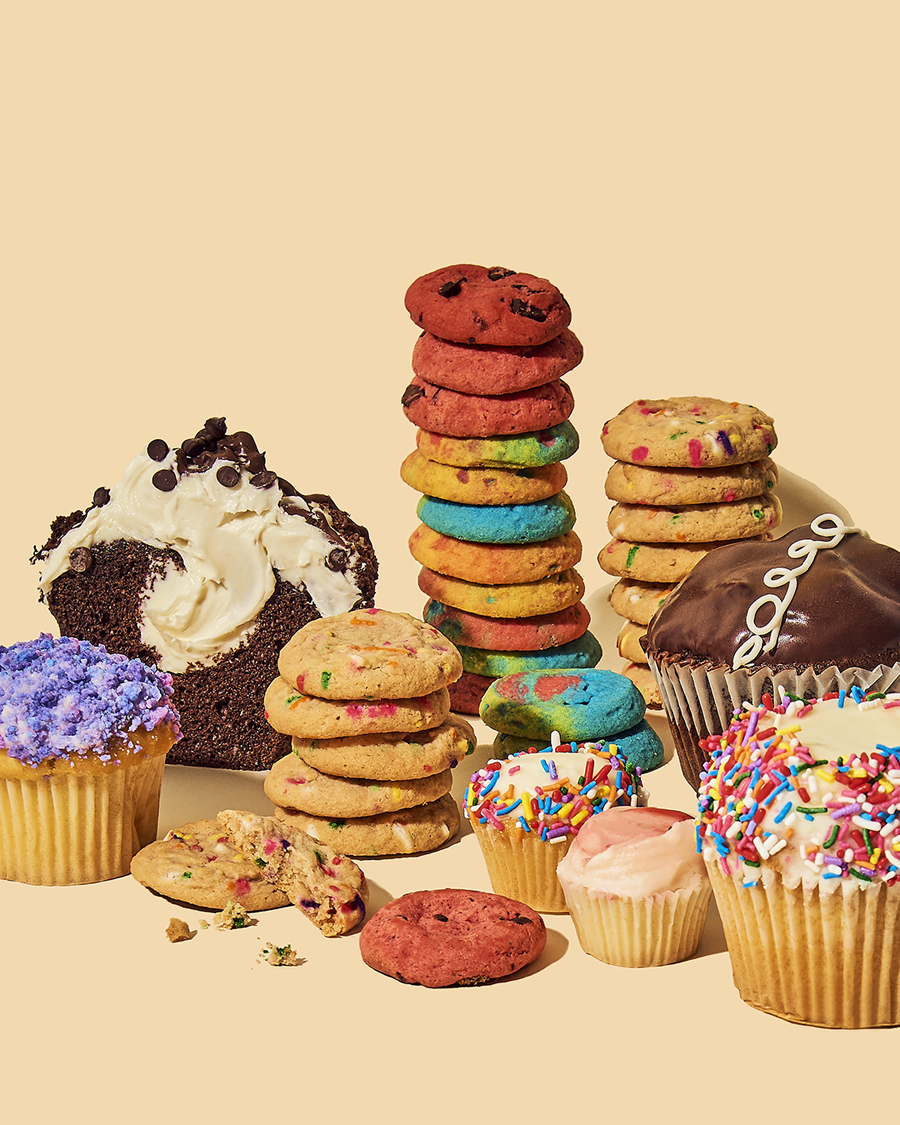 Treat yourself for any occasion with CRUMBS mouth-watering cupcakes that are 2x larger than the typical size. After a 10 year hiatus, they are back and better than ever because they offer cookies too! All their products are kosher & they even offer a subscription model for convenience.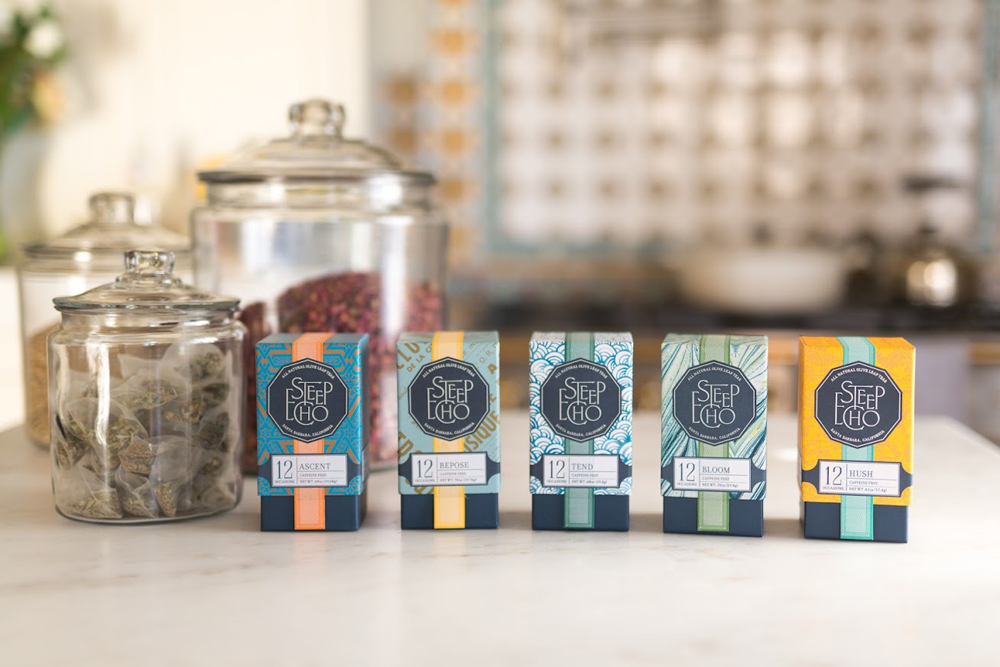 Ease your mind and soul with Steep Echo; they are different from any tea you've most likely experienced. Their line is made with olive tea leaves, leaving you with unique flavors that encourage you to drink up and come back for more. The compound Oleuropein makes this type of tea richer in nutrients, powerful antioxidants, and anti-inflammatory properties than green or black tea. It naturally boosts your immunity with every sip.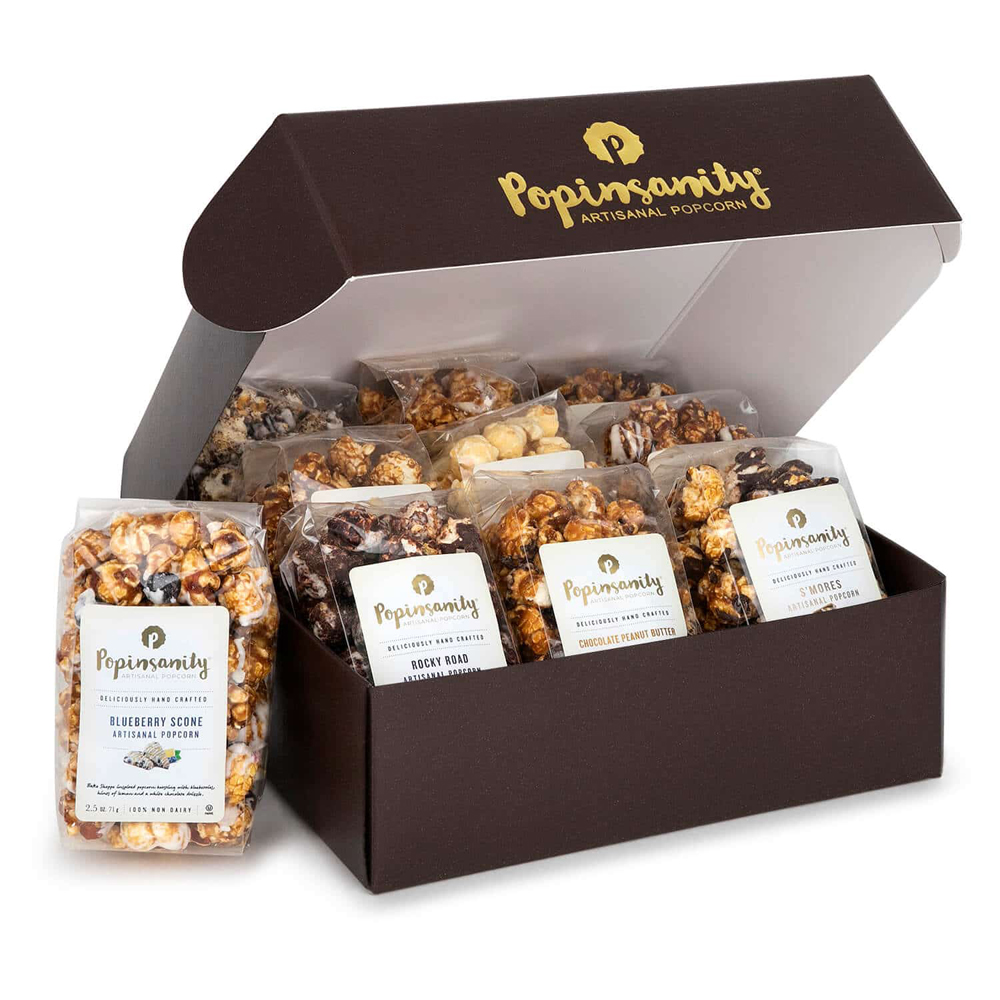 Can't decide which flavor of our insanely delicious gourmet popcorn to try? Not to worry, we've got you covered! Enjoy a curated selection of our most popular flavors nestled in a beautiful Popinsanity gift box. This variety sampler bundle includes 10 individual snack size cutie bags (2.5 -3oz each) for you to try or to send as a gift.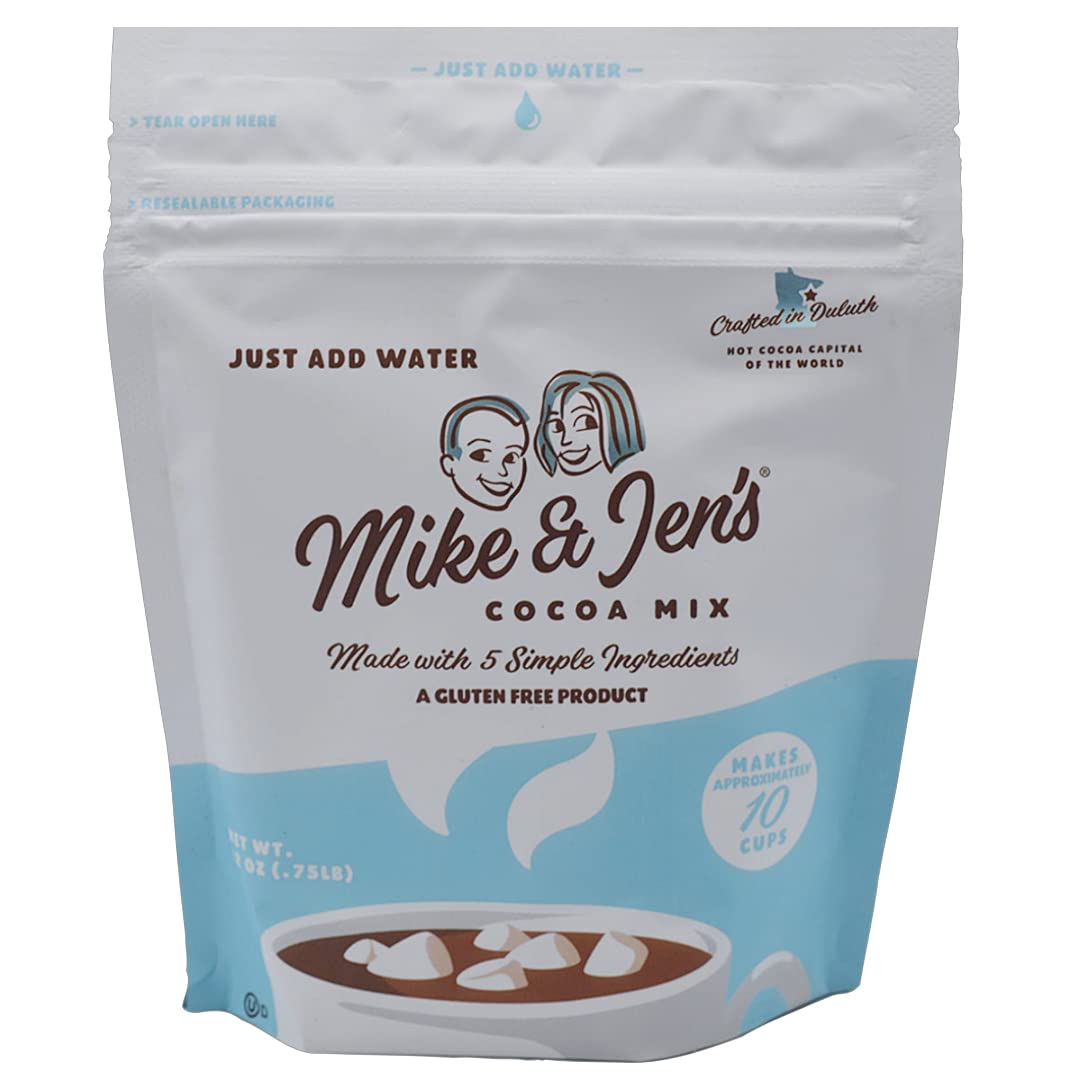 Mike & Jen's cocoa mix was developed to be like nothing else available. Finally, a chemical free hot cocoa mix created with the finest ingredients in the world. You just add water! Easy and Convenient. Kosher certified and gluten free.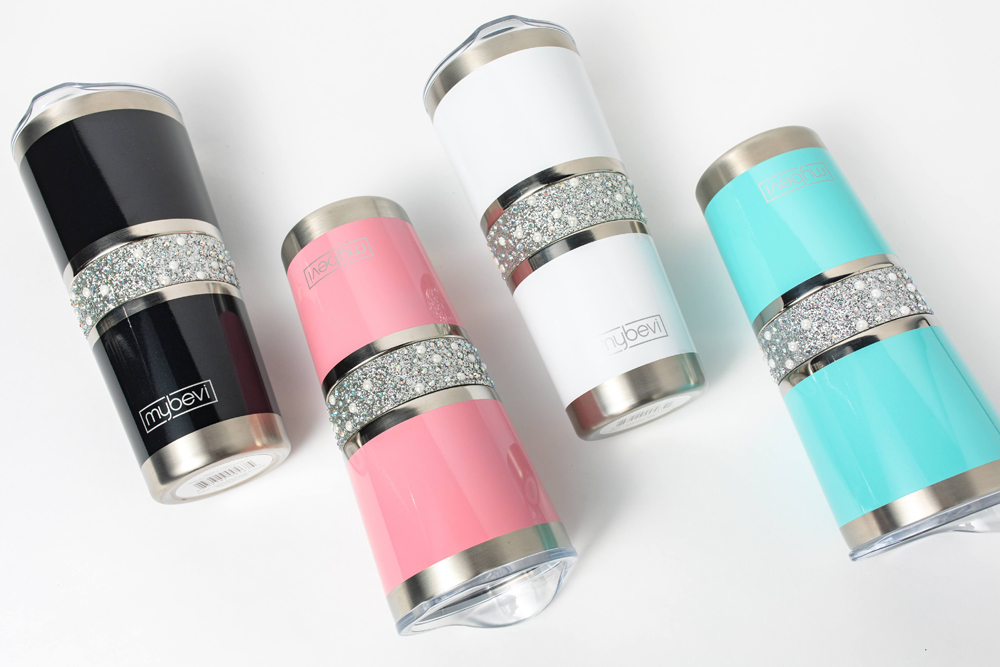 MyBevi will be your best friend while cozied up on the couch this winter. Fill up their Napa Tumbler with your favorite wine or enjoy a latte that stays hot the entire night. All MyBevi products are vacuum insulated and stainless steel, keeping your drinks hot or cold for hours. You can also now engrave MyBevi bottles with any customization you'd like!
With 800+ positive Amazon reviews, get your coffee fix for the day or quench that thirst with ice-cold water. Plus, it's splash resistant so no more wine or coffee stains on your couch. The premium Napa Tumbler makes a thoughtful gift for the homebody on your list!
Beauty and Self Care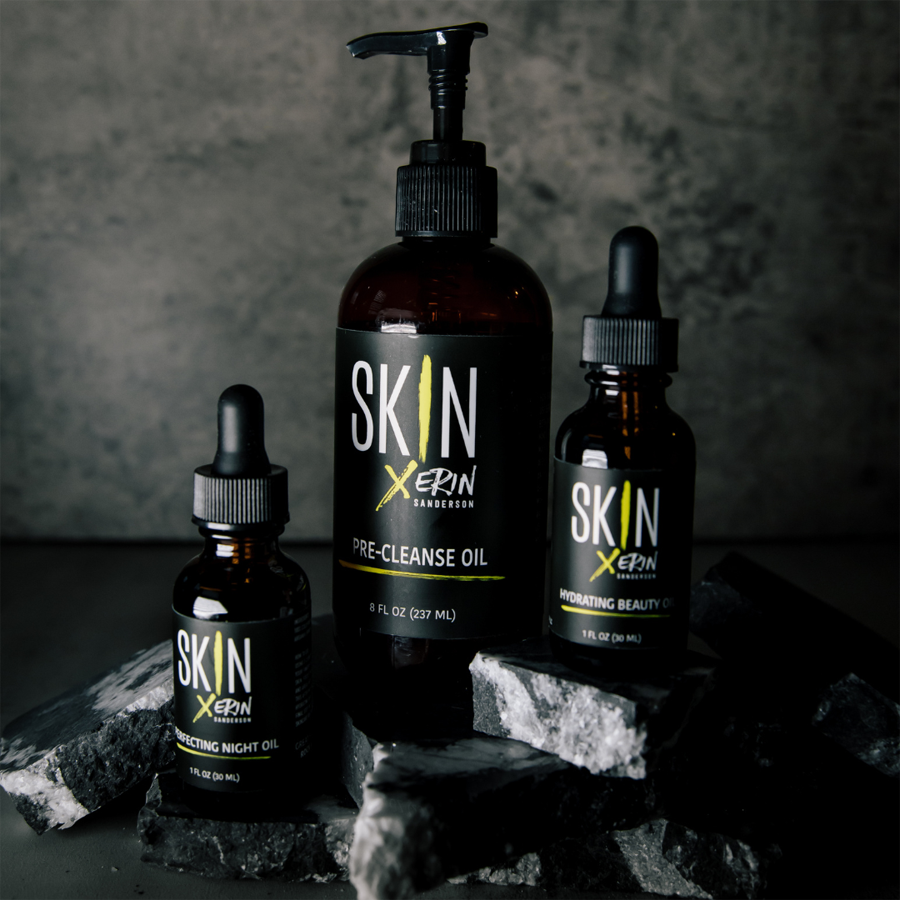 We all know that winter leaves our skin feeling dull, dry, and even sometimes flaky. The SKINxERIN 3 Piece Great Skin Kit provides luxurious hydration that combats the issues that winter causes our skin. All of our products are 100% all natural, 100% cruelty free, and 100% effective at giving you spot light ready skin. This kit is loaded with vitamins and antioxidants that will leave your skin nourished, revitalized & smooth. Hundreds of 5 star reviews don't lie. SKINxErin is a woman founded & run company based in Nashville, TN.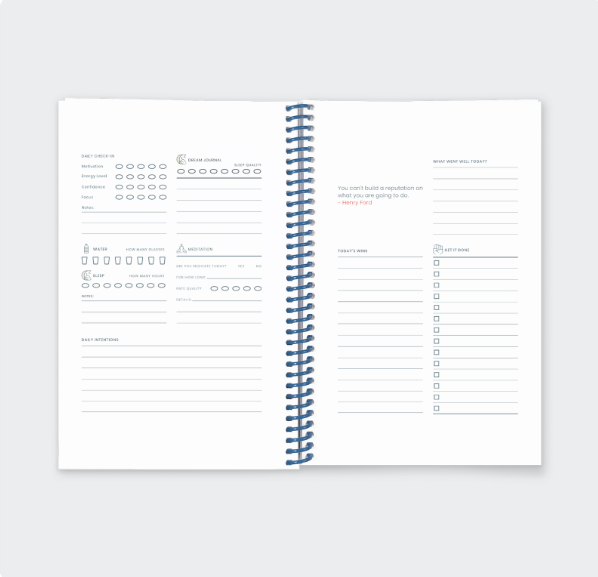 Luminary Journal is a themed journal with daily pages that can be customized by each user. The themes are to help you focus each day on Self-Care, Gratitude, Mindfulness, or Empathy. The Journal is designed for 3 months of daily use and pairs well with the Luminary Planner. Gift cards are available on our site and make a great and thoughtful last minute gift idea.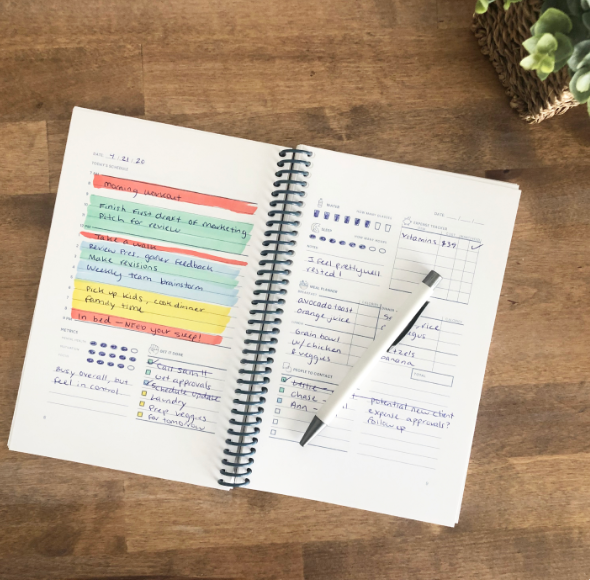 Luminary's 180 day Planner is designed for those who love using planners but don't need 2 whole pages for each day. The planner's daily pages are customized by the user on the website, ensuring that they get exactly the features that they want with no wasted space. Increase your productivity and make sure that you never miss a thing with a Luminary Planner. Gift cards are available on our site and make a great and thoughtful last minute gift idea.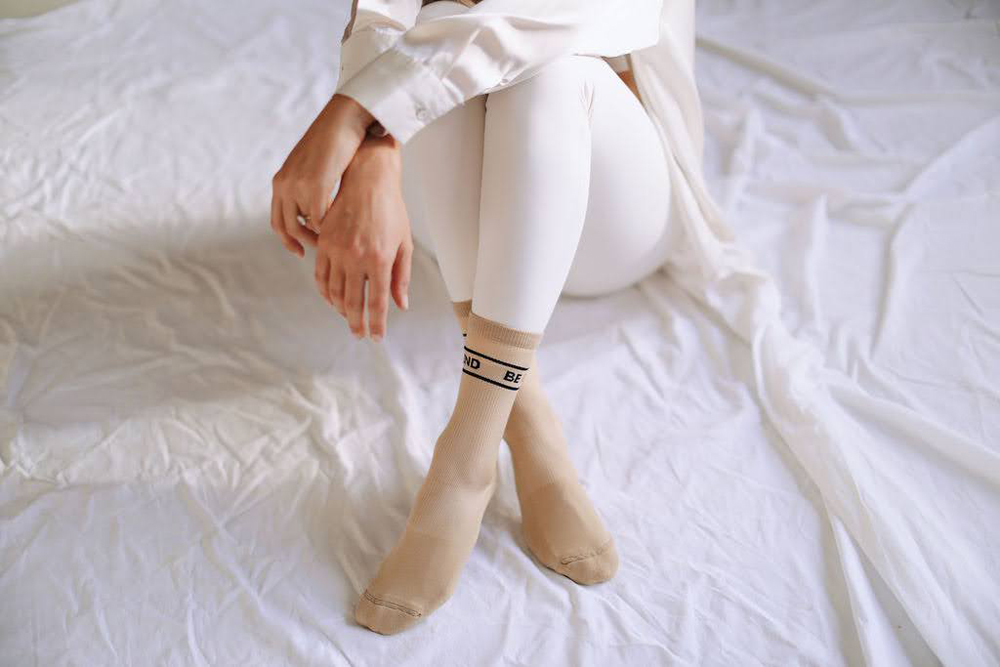 Their crew compression socks are your new go-to sock for your everyday lifestyle. They are infused with our unique silver-ion patented technology, which provides anti-microbial, anti-odour, and moisture-wicking properties so that your feet live in the best environment all day long.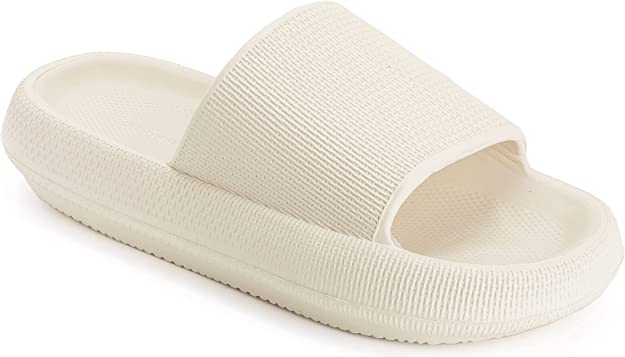 These trendy and comfy pillow slippers will keep your feet warm all winter long! Check out all of the fun colors!
Hope you found something you love! Have a great day!