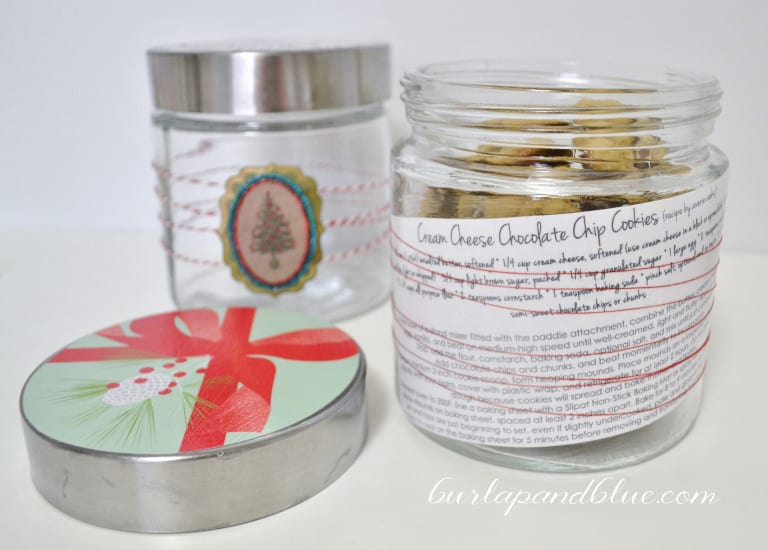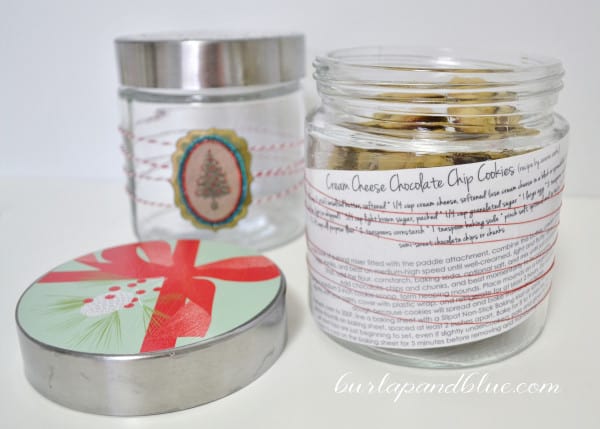 There's just something special about gifting (and receiving) baked goods for the holidays. It's a thoughtful gift that is practically guaranteed to put a smile on the face (and belly!) of the recipient. And when you add a touch of creativity to an otherwise plain-jane container, it takes a great gift to the next level…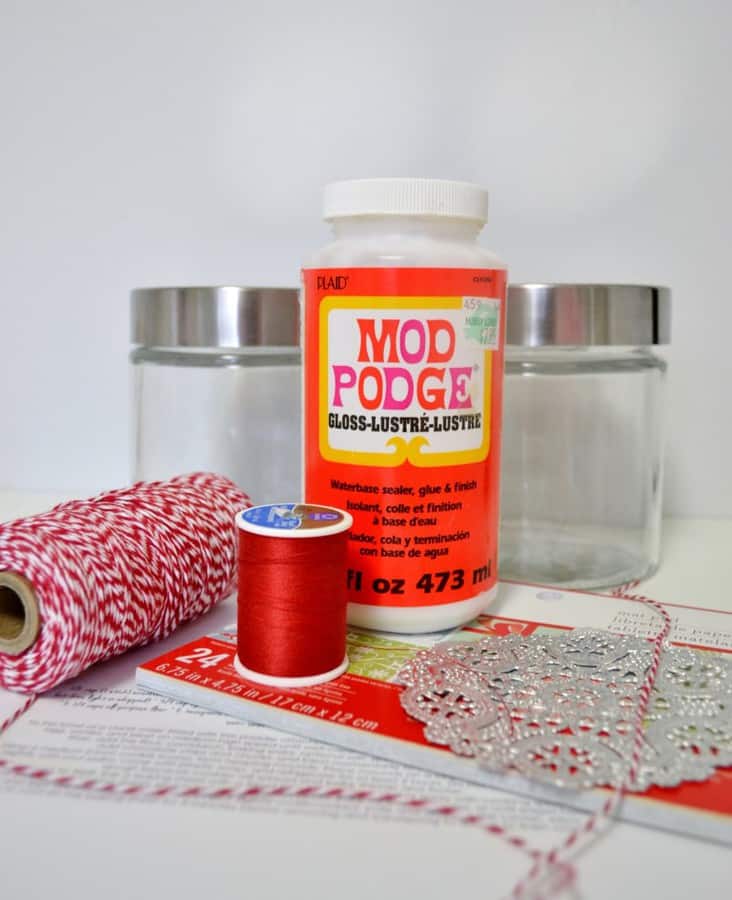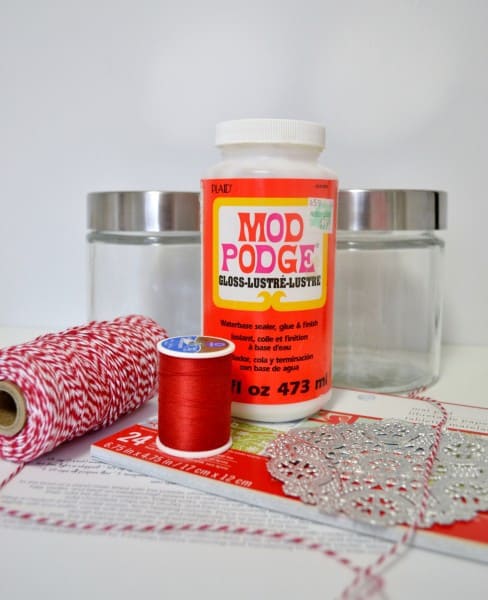 Step 1: I wanted to add a creative and fun touch to my container, and what better way than to Mod Podge the recipe I used onto the outside? And because I know you'll want to know, I used this Softbatch Cream Cheese Chocolate Chip Cookie recipe from Averie Cooks. They are so very delicious, and everyone who tries one agrees! Just print out your recipe onto plain paper, and mod podge onto the outside of your container. Let dry, and seal with two coats of Mod Podge.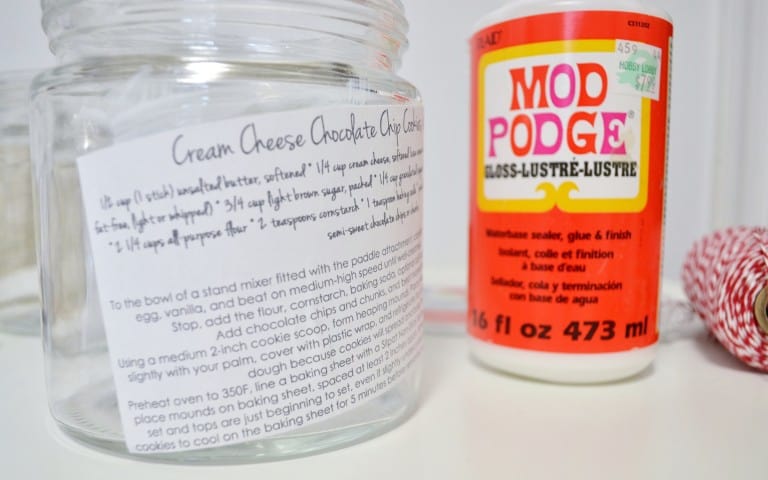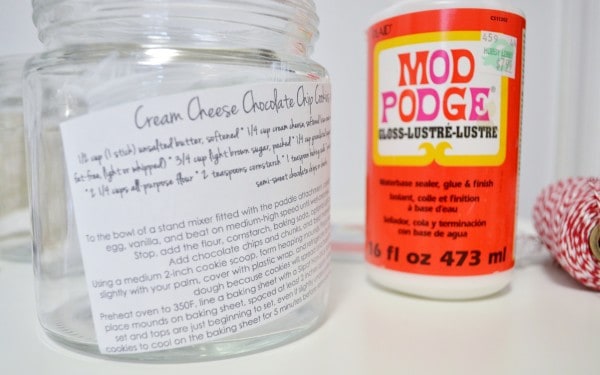 Step 2: While waiting for the container to dry, I traced my lid, cut out the paper, and mod podged the paper onto the lid and sealed with two coats of Mod Podge.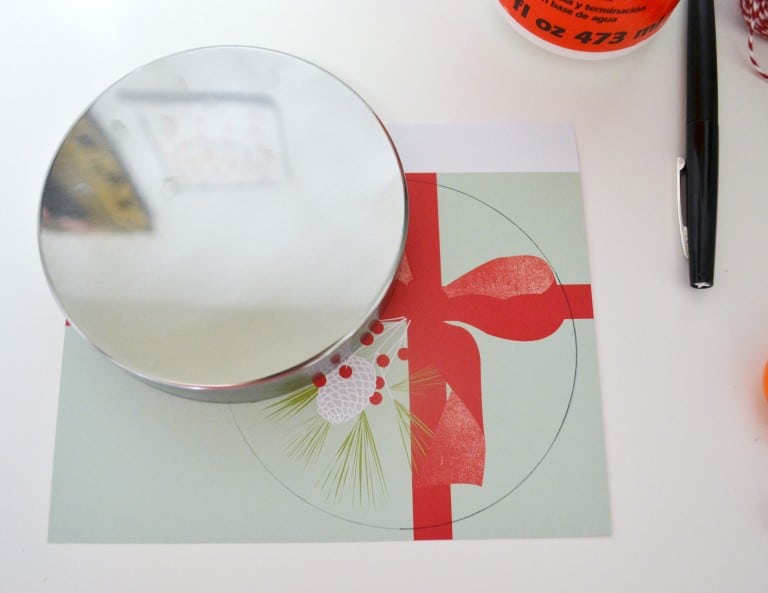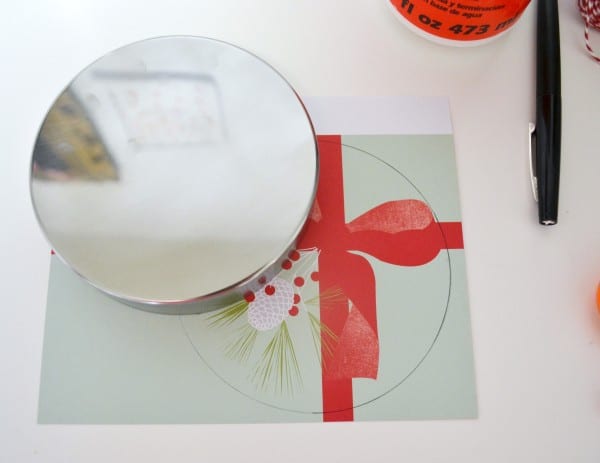 Step 3: To add a bit of interest to the outside of the container, I wrapped it with sewing thread and secured each end to the back of the container with Mod Podge. For my second glass container, I wrapped it with twine, mod podged a holiday embellishment to the front, and mod podged a paper doily to the lid.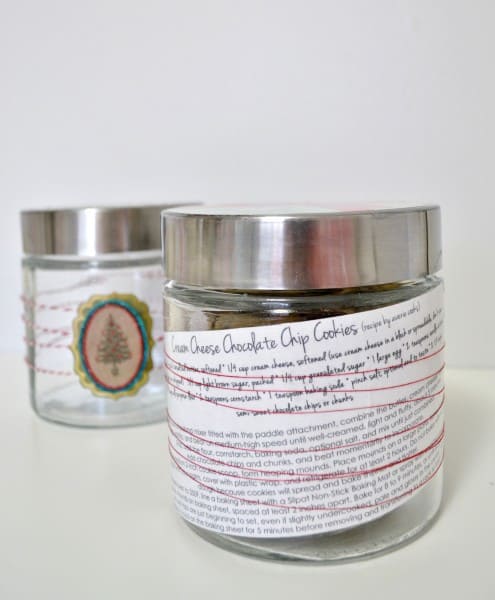 And that's it! A simple and festive container that your recipient will love (almost as much as they'll love what's inside)!