This shop has been compensated by Collective Bias, Inc. and its advertiser. All opinions are mine alone. #BigelowTea #TeaProudly #CollectiveBias
It's a New Year! Thinking about easy ways to improve your life in 2018? ME TOO. Each year around this time, I like to come up with easily achievable goals (versus unrealistic resolutions) to make my life a little bit better.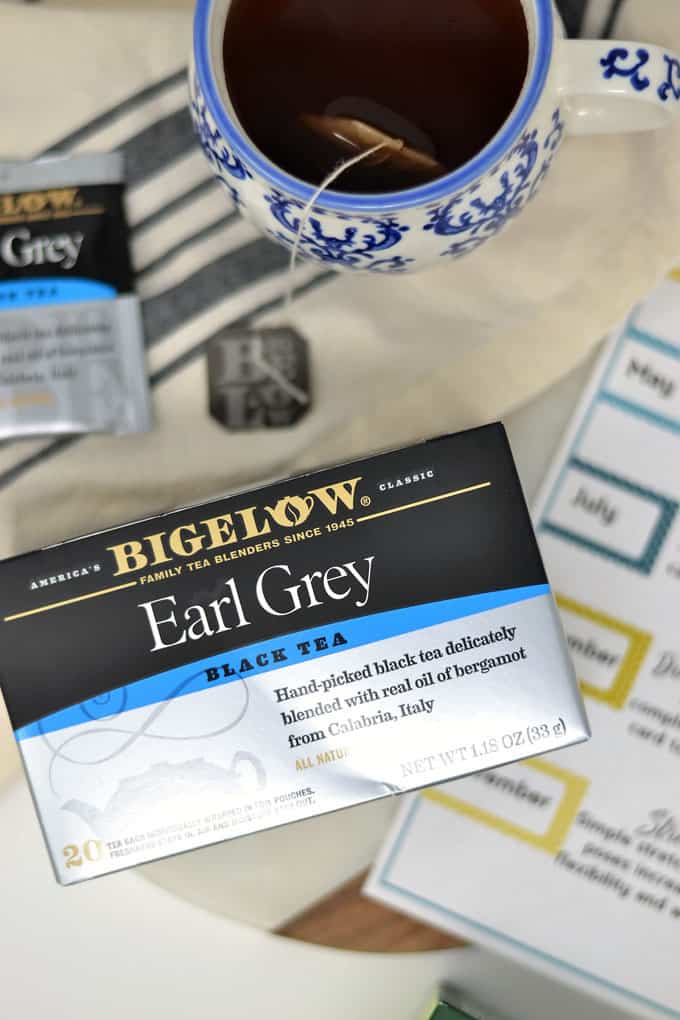 Bigelow Tea is celebrating their "Hot Tea Month" for January, and I recently sat down with a hot mug of Bigelow Tea while planning my goals for the year. It was a great opportunity to sit quietly, gather my thoughts, and make a plan to better my life in 2018.
Want to celebrate Hot Tea Month with a mugful of Bigelow Tea? Hover over the photo to click through to Walmart.com and buy your favorite flavor.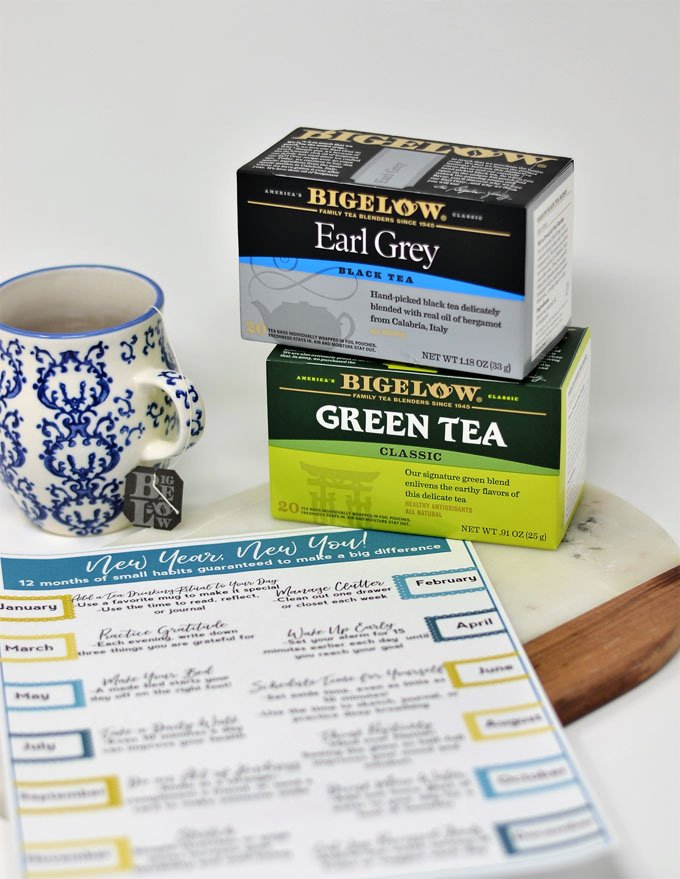 As I mentioned, I wanted to add easy-to-achieve habits and goals, one per month, that would go a long way towards improving my life. By adding each small habit throughout the year, I knew I could make a BIG difference in 2018.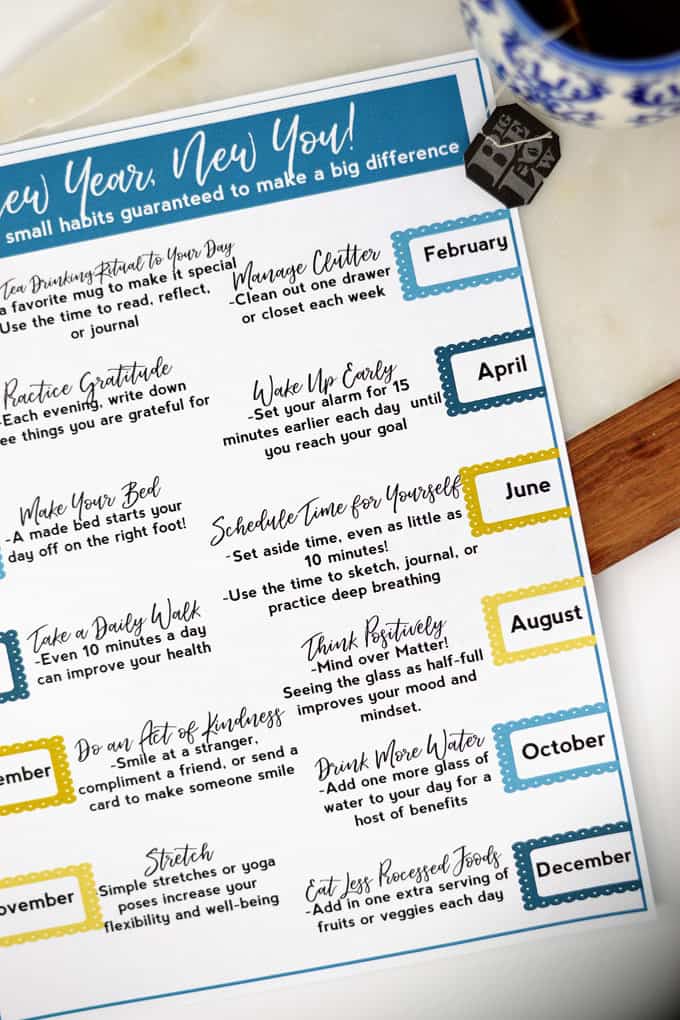 Want to follow along? You can download your own New Year New You printable infographic here!
Each month has one, easily achievable goal, and a suggestion or two for incorporating the goal into your month. Ideally, you'll want to continue each goal throughout the year, so that by the end of 2018, you'll have made great progress towards a better life!
Since this month is Hot Tea Month, I thought it appropriate that January's goal be "Add a Tea Ritual to Your Day." Drinking tea has numerous health and well-being benefits, and I knew that adding a cup of tea (or more!) to my day would be the perfect way to start my New Year New You goals.
For my hot tea ritual, I chose a favorite mug and a few beloved flavors of Bigelow Tea-Green Tea and Earl Grey. I love the flavors and convenience of Bigelow Tea, and I love reading about the family and the stories behind Bigelow on their website.
My goal is to enjoy my tea ritual at about the same time each day (helping me to form a habit). During this time, I can choose to journal, read, sketch, or even just sit and enjoy the peace and quiet. It's the perfect way to enjoy Hot Tea month, and start my New Year New You goals off on the right foot.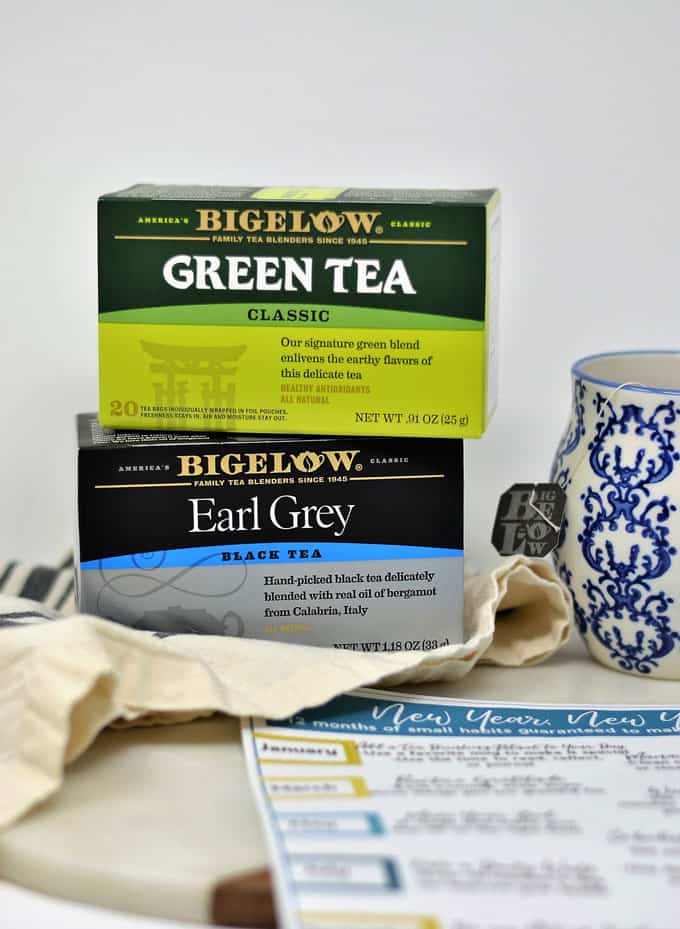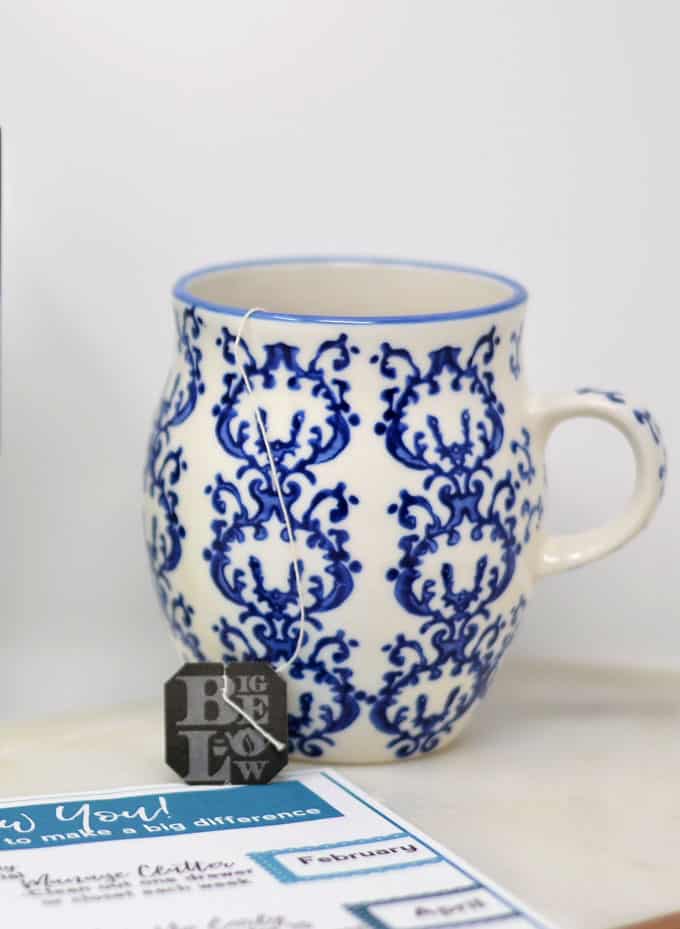 Today, I'm partnering with Bigelow Tea for a giveaway!
#TeaProudly #Sweepstakes (1/16 to 2/28)
(giveaway ended)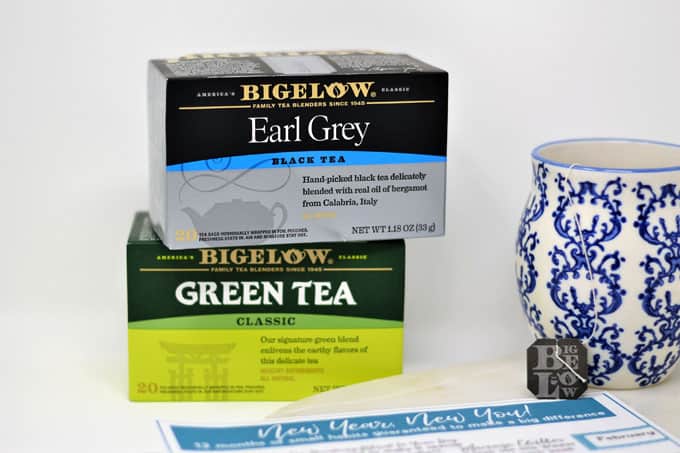 As I mentioned, I found my Bigelow Tea at Walmart!
Thank you for reading all about Hot Tea month with Bigelow Tea, and my New Year New You goals!
Have a fantastic day!