Love making your own soap? If you sell your soap, and are looking for creative ways to package your homemade soap, this post is for you!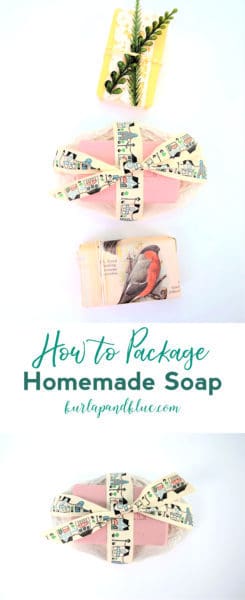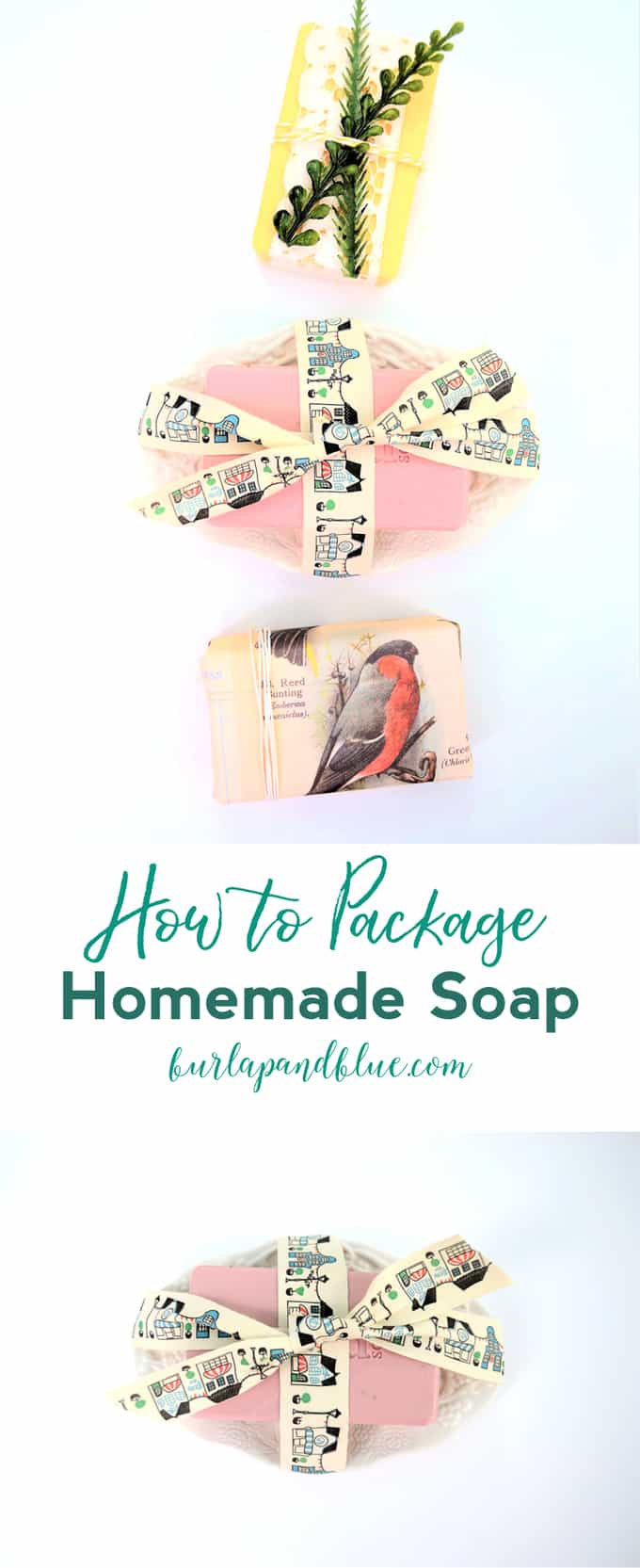 Soap packaging is a popular topic among many creatives. For those selling homemade soap, clever packaging can take ordinary soap to the next level and ensure a sale. Presentation, as it seems, really is everything!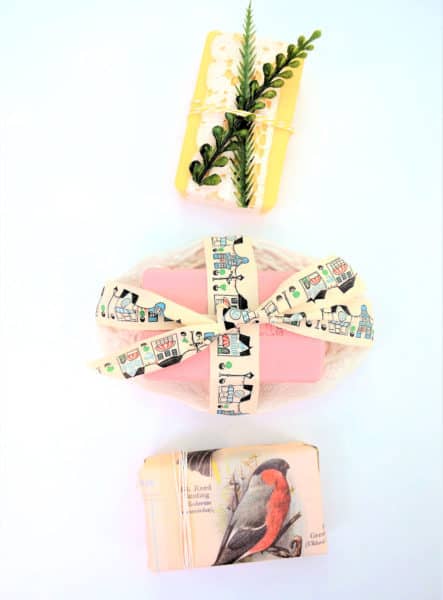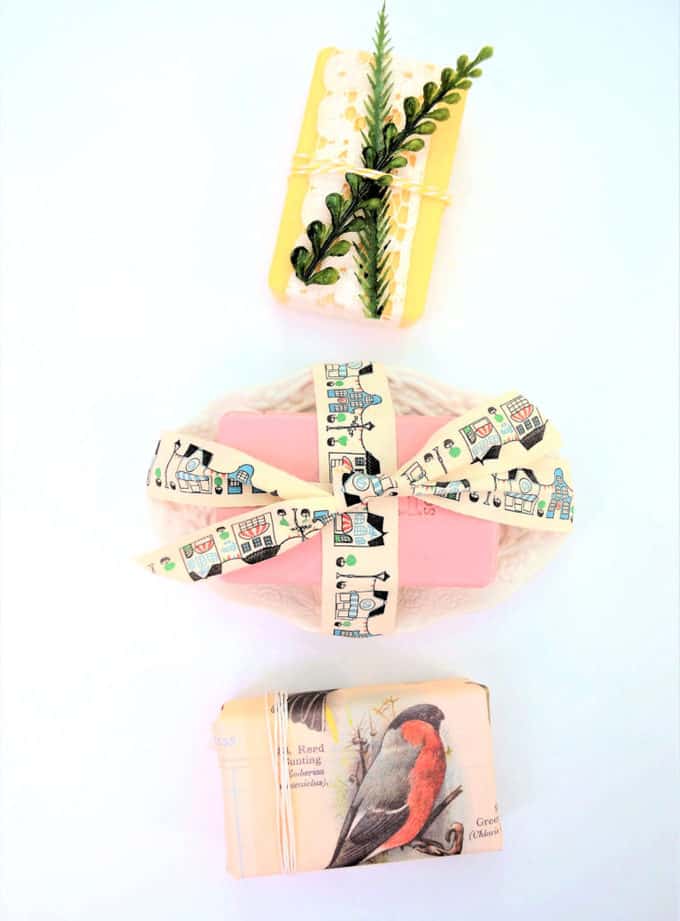 As important as soap packaging is, it doesn't have to be tricky or expensive. Today, I'm sharing three ideas for wrapping soap, using items I already had on hand. Hope this inspires your own soap wrapping and packaging!
Also, you don't have to make your own handmade soap to give a thoughtful gift. I love this soap for inexpensive gift-giving. Repackaging it in something creative and beautiful really takes the gift up a notch!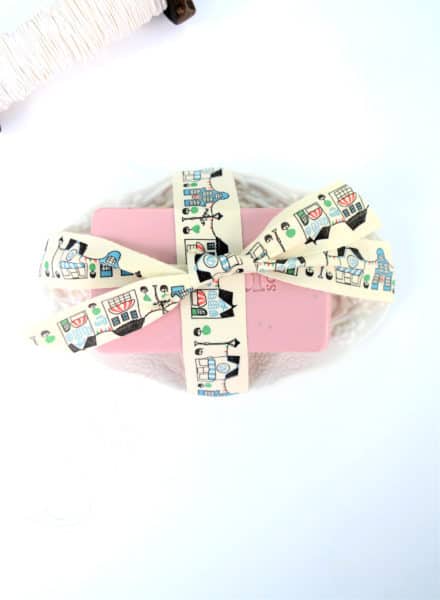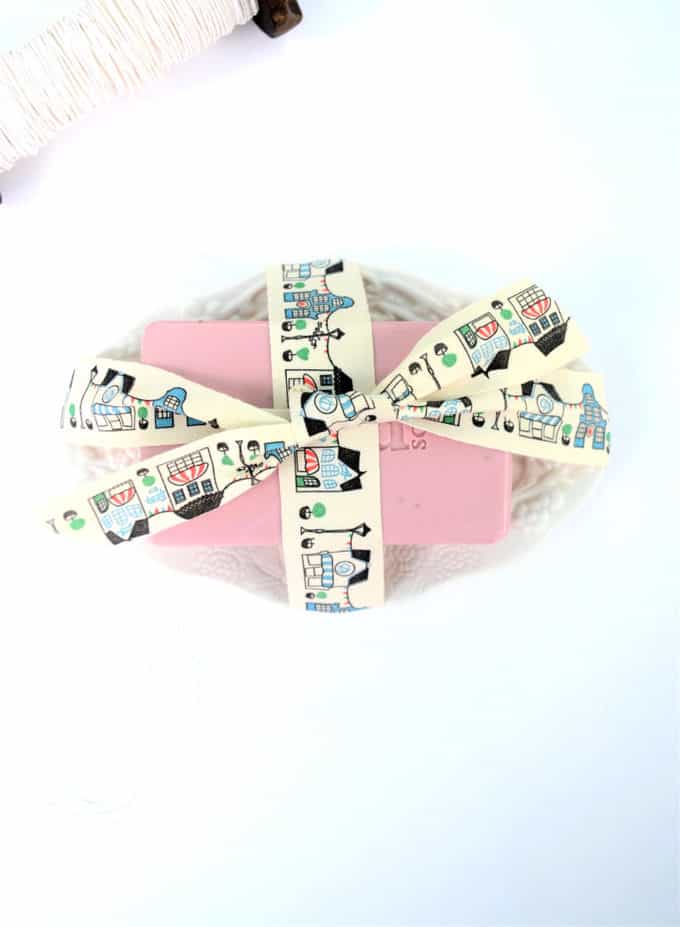 First off, I love gifting soap with a pretty soap dish. Add a unique ribbon tied into a knot or bow, and you've got a creative and thoughtful gift!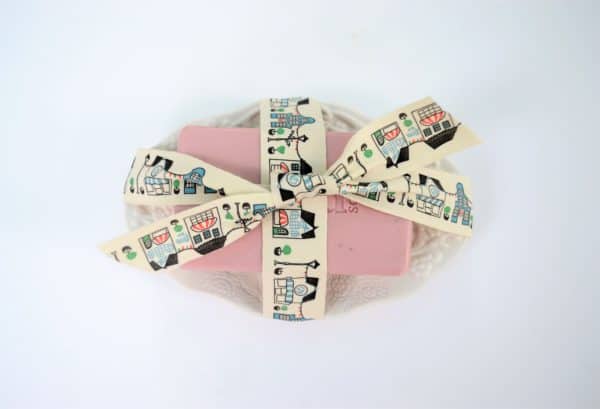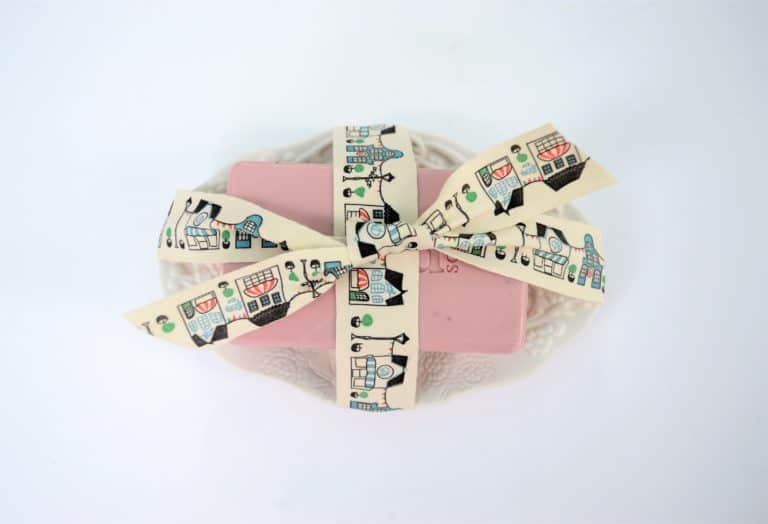 This next soap packaging idea may be my favorite. Simply wrap soap in a length of lace (kraft paper or scrapbook paper would also work here), and use a length of twine to attach some greenery. I used faux greenery, but real greenery or blooms would work well, too. I love the idea (and scent!) of using Christmas tree cuttings for the holiday season!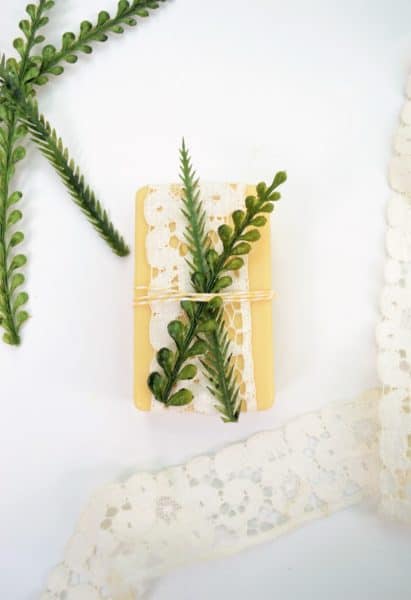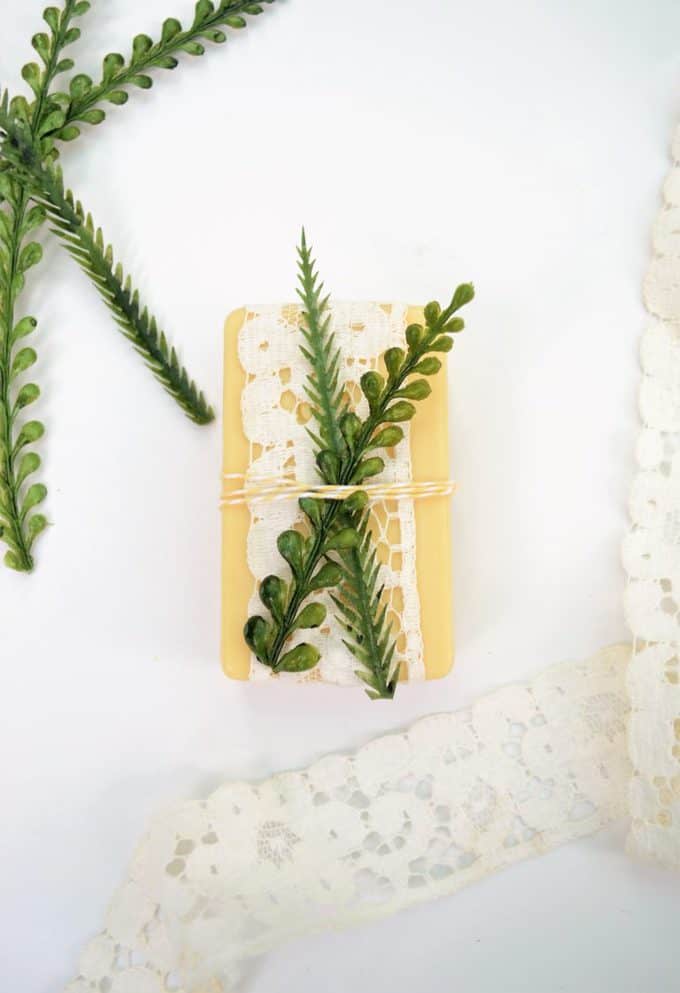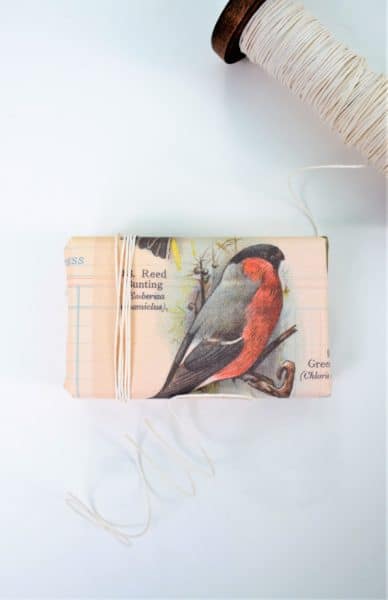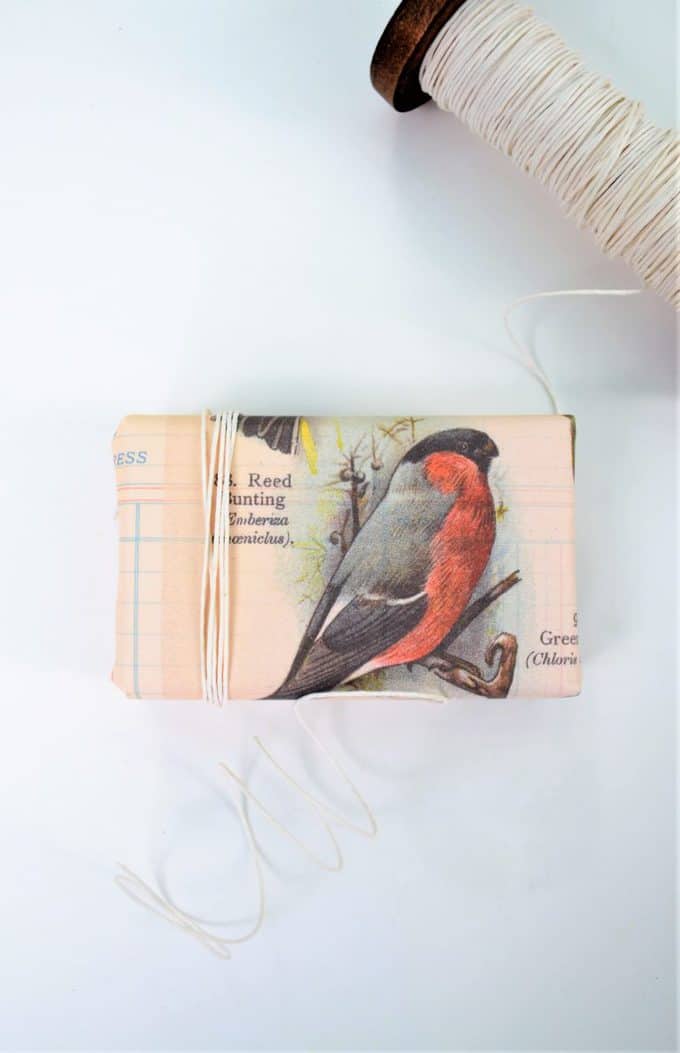 Lastly, a simple sheet of scrapbook paper (or wrapping paper) plus a length of paper twine makes a simple, yet gorgeous, presentation. If you haven't used paper twine in your crafting, you should give it a try! It's made of paper and gives a fun dimension and texture to your creative projects.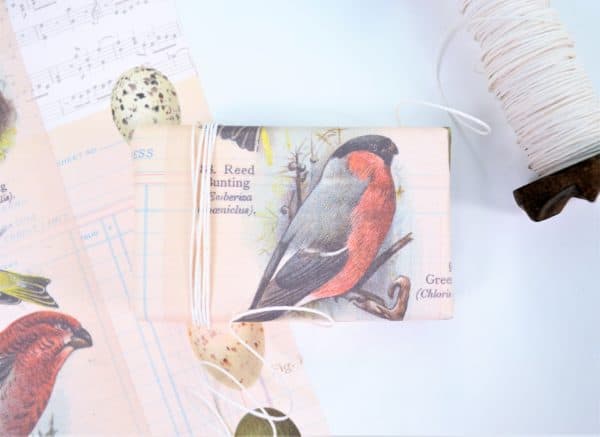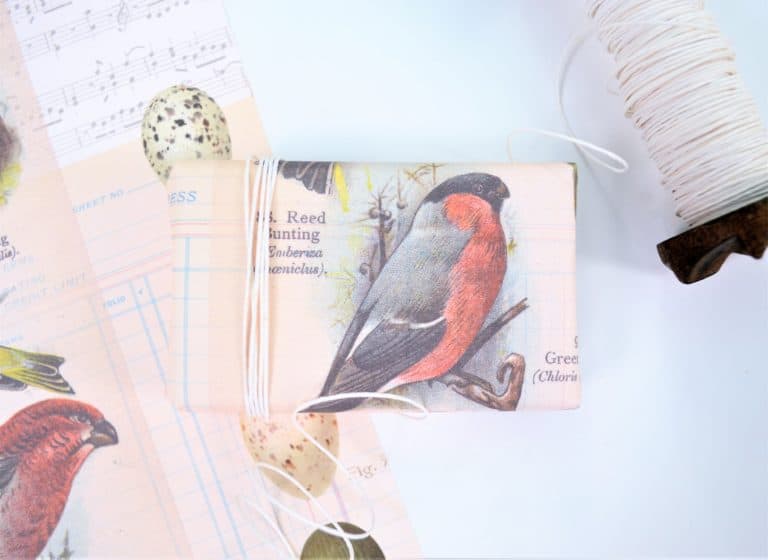 I'd love to know: what simple ways do you package your homemade goods?
Thanks for reading all about my ideas for packaging homemade soap! Have a fantastic day!