We hope you enjoy the products we recommend. Just so you know, burlap+blue receives a commission from products purchased from this site. Oh, and one more thing, prices are accurate and items are in stock at time of publication.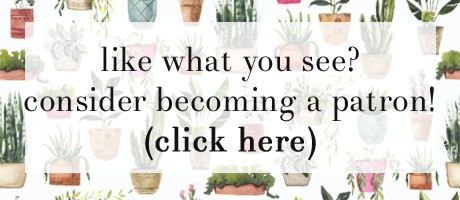 It's hard to believe, but Fall is almost here. Part of me mourns the passing of Summer and all that comes with it (flip flops! BBQs!), but another part of me loves all that Fall brings…including these 50 favorite fall recipes!
A lot of these I've tried, and others I'm planning on trying this season. Either way, I know there's something for everyone on this list. Enjoy!
caramel apple cupcakes from recipe snobs
crock pot mac and cheese from a whisk and a prayer
crock pot pork bbq from lil blue boo
cinnamon roll waffles from phenomenon
caramel apple popcorn from cookies & cups
amish caramels from house and hone
chai pumpkin spice thumbprint cookies from pass the sushi
pumpkin pie white hot chocolate from closet cooking
butternut squash soup from cook your dream
caramel stuffed apple cider cookies from scrambled henfruit
thanksgiving cheesecake pops from wedding chicks
chicken stew from cookin' canuck
autumn chopped salad from espresso and cream
mini snickers cheesecakes from a pumpkin & a princess
apple yogurt cake from kitchen heals soul
potato casserole from six sisters' stuff
oatmeal raisinette cookies from burlap+blue
sweet potato and pear soup from taste of home
slow cooker hawaiian meatballs from six sister' stuff
slow cooker cheesy chicken and rice from southern plate
slow cooker southwestern chicken from the gracious pantry
snickerdoodle blondies from lovin' from the oven
pecan pie cobbler from betty crocker
goat cheese potato gratin from dainty chef
butternut squash pasta from these peas are hollow
white chocolate and pumpkin truffle pie from the moonlight baker