Seem a little early to start thinking about advent calendars? I thought so too, then I looked at my calendar–15 more days until the "official" countdown begins! I put together a quick and easy advent calendar this year for my little one…let's take a look, shall we?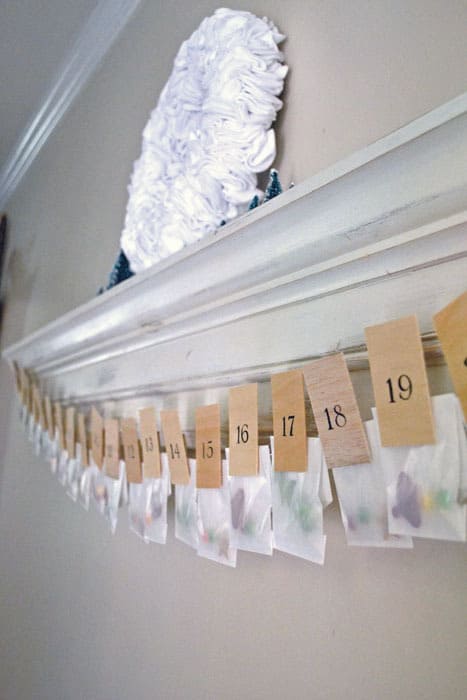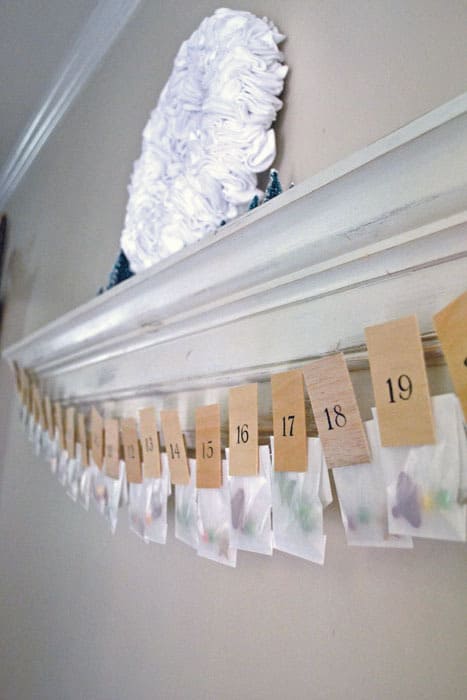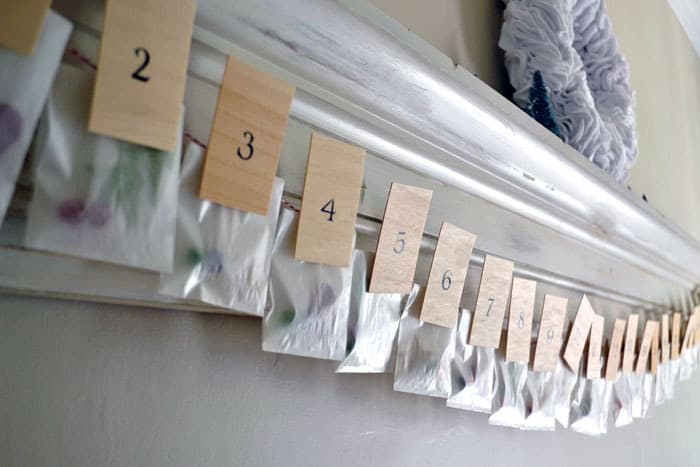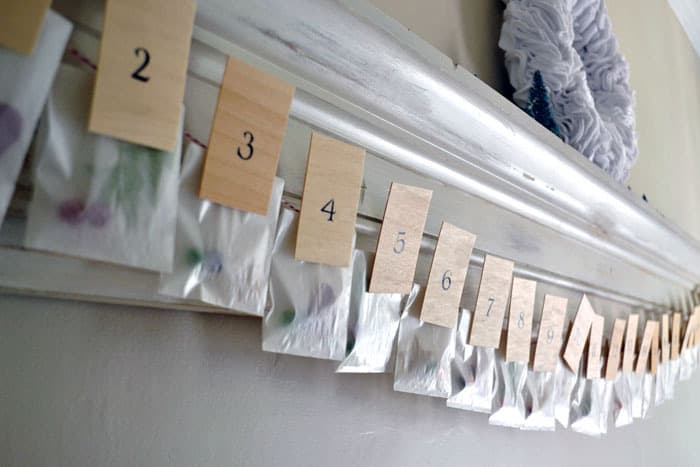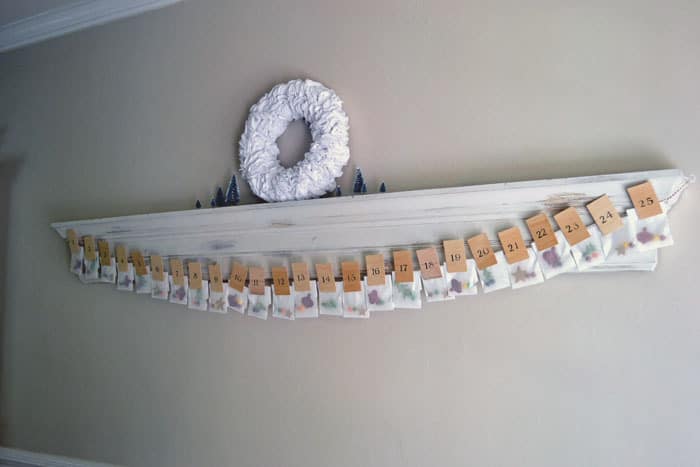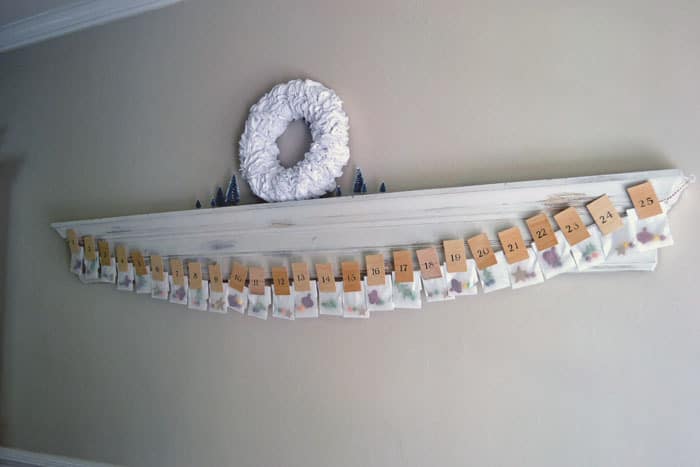 Materials:
balsa wood (found at Hobby Lobby or Michaels)
stamps
ink
twine (I get mine from the Twinery)
mini clothespins
glassine bags
treats to fill bags
This was so easy, and I love the overall simplicity and almost rustic feel of it.
Step 1: Before stamping your wood, you need to cut it and seal it. Why seal it? If you don't, the ink will bleed and your numbers will be fuzzy (I know-I didn't seal the first time and didn't like the results). I used a spray acrylic sealer on my wood after cutting. The reason for this was that I used my paper cutter to cut the wood (this stuff is thin), and thought the sealer might make the wood harder to cut.
After cutting, sealing and stamping…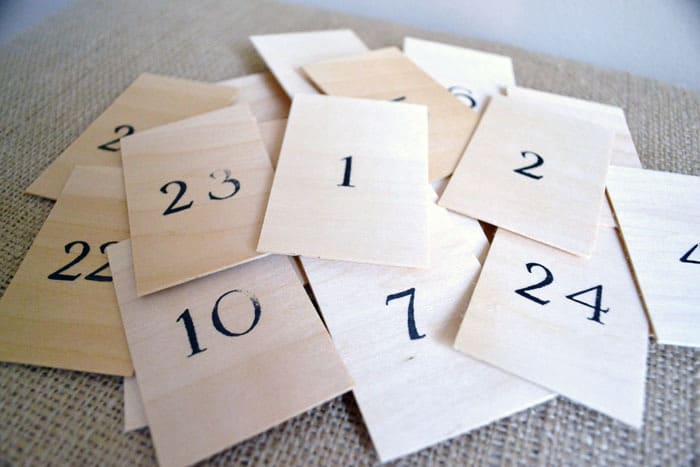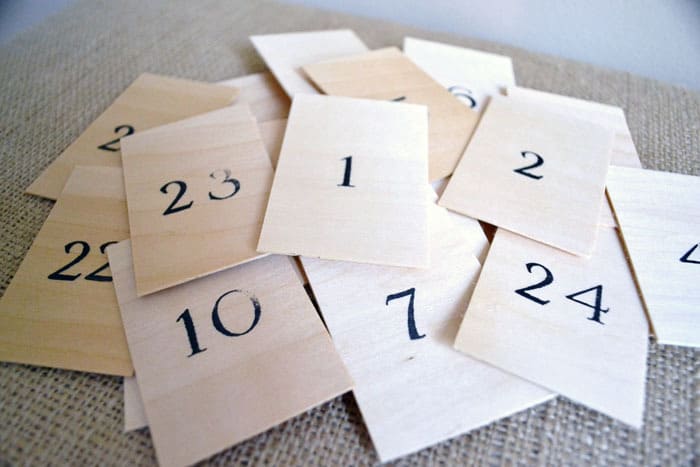 Step 2: Glue your clothespins (I used hot glue) to the back of each time.
Step 3: Fill your bags, hang your twine, and you're done!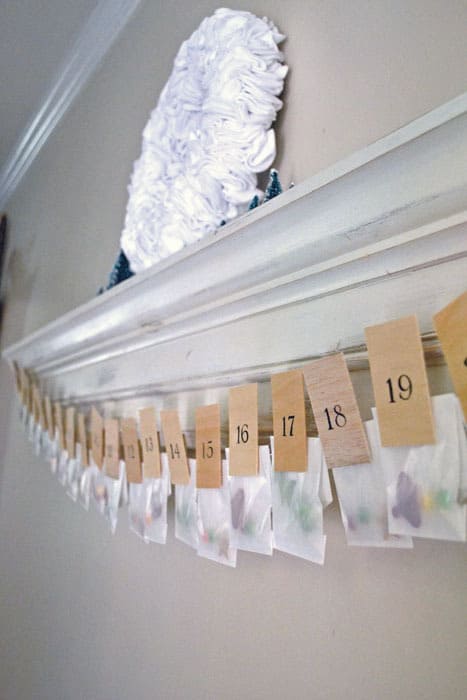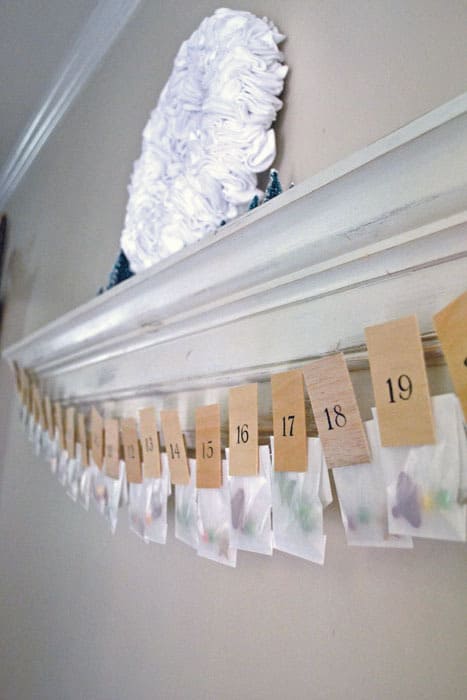 I filled my bags with Skittles and foam ornaments. We'll hang the ornaments from a wreath or tree (haven't decided yet) each morning of Advent.
I'll post some more advent calendar inspiration next week!