Today, I'm excited to share an easy burlap wreath! The loops give it a whimsical feel and the gold dotted burlap is just so lovely and fun!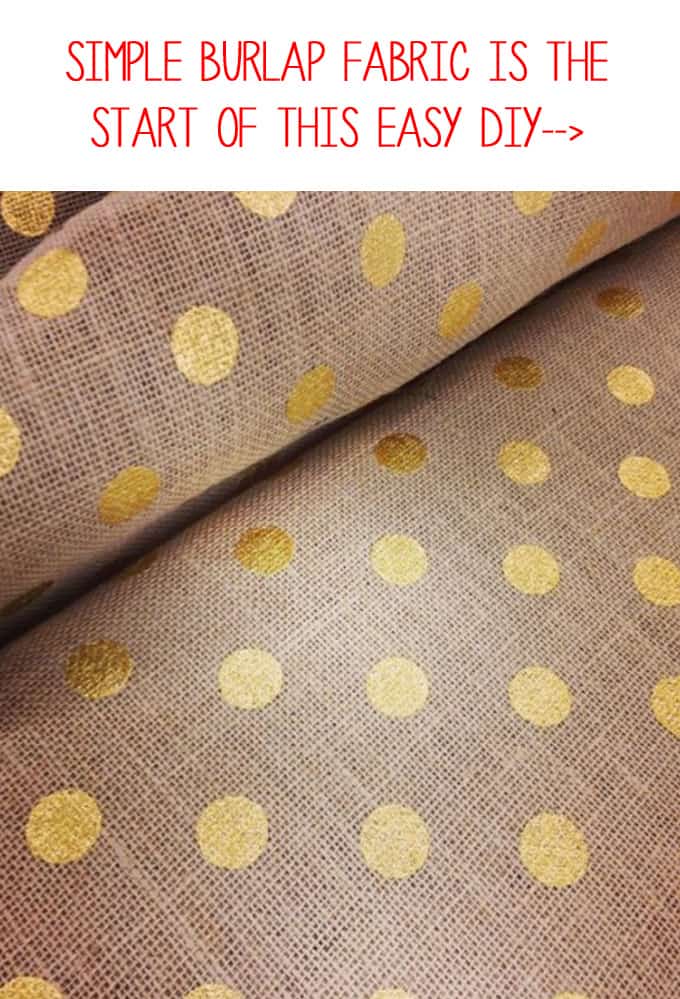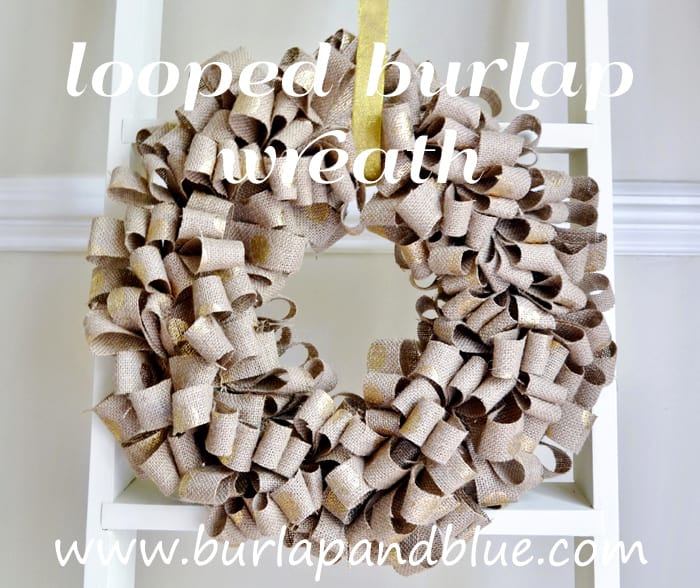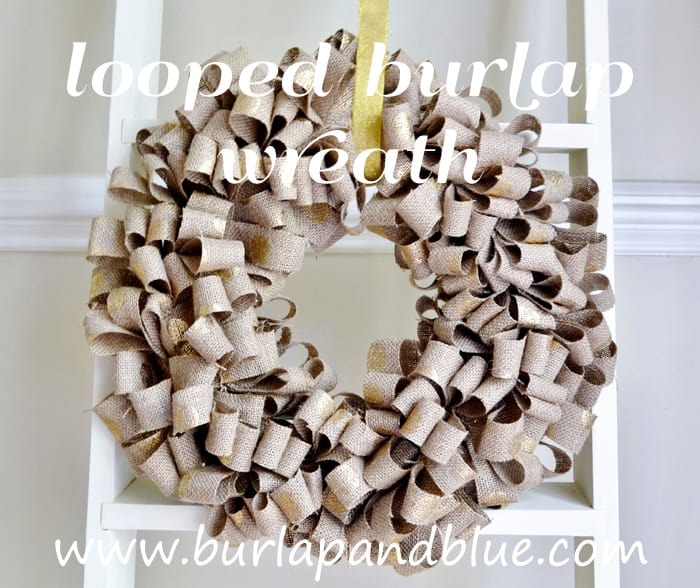 If you follow me on Instagram, you know that I was super excited to find this gold dotted burlap fabric at Joann's the other week. I bought a yard, not quite knowing what I was going to do with it. And is it any surprise I chose to use it for a wreath? Nope-none at all.
Materials:
1 yd burlap fabric
foam wreath form
straight pins
scissors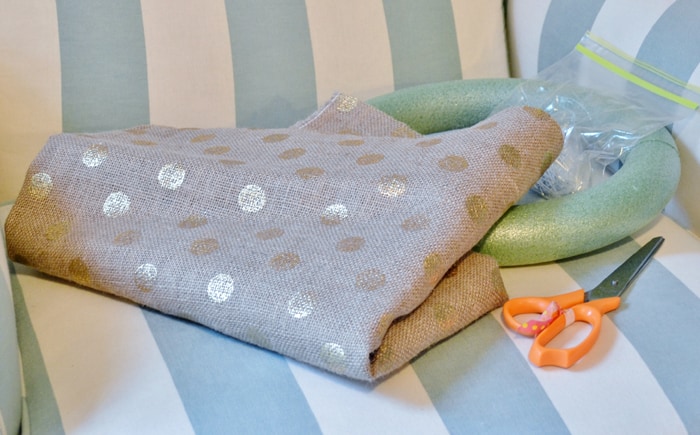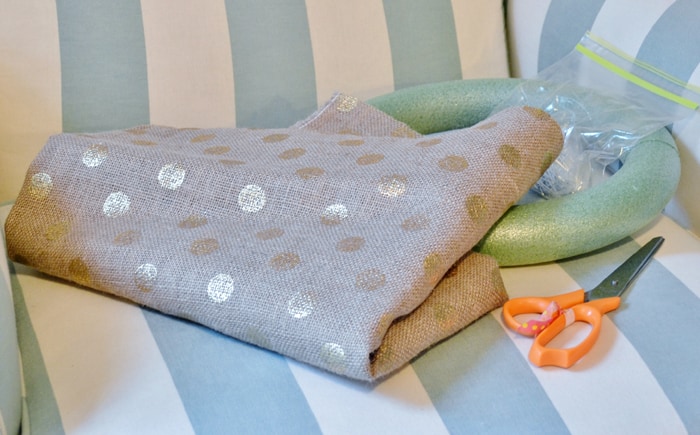 Step 1: Take fabric and cut into pieces approx. 1″ wide and 4″ long. Take each length of burlap, fold into a loop, and insert into wreath with a pin…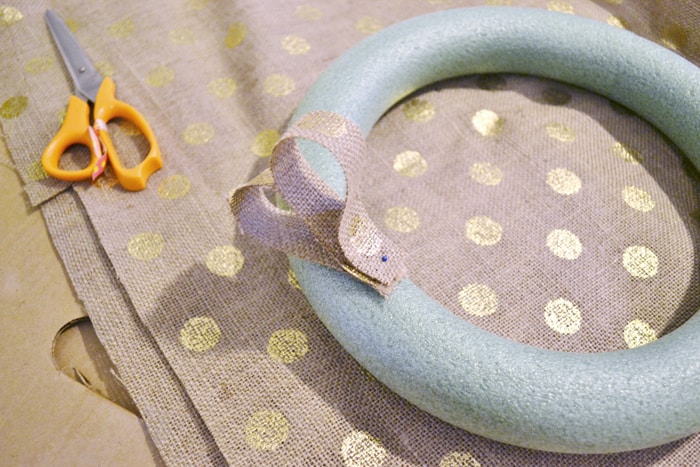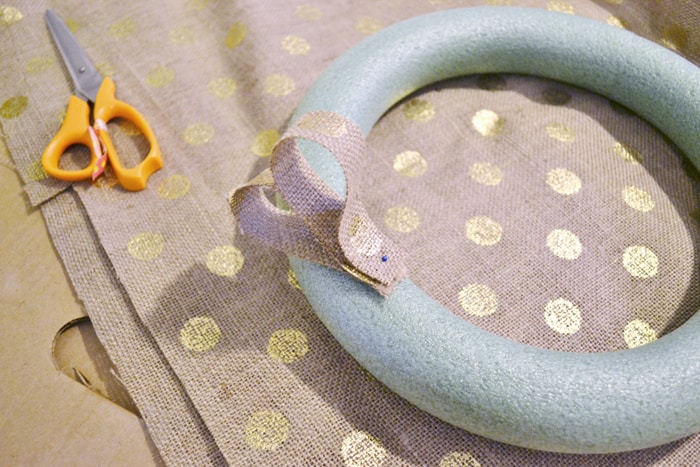 …and repeat, ad infinitum (or so it'll feel, though it really only took about an hour in reality).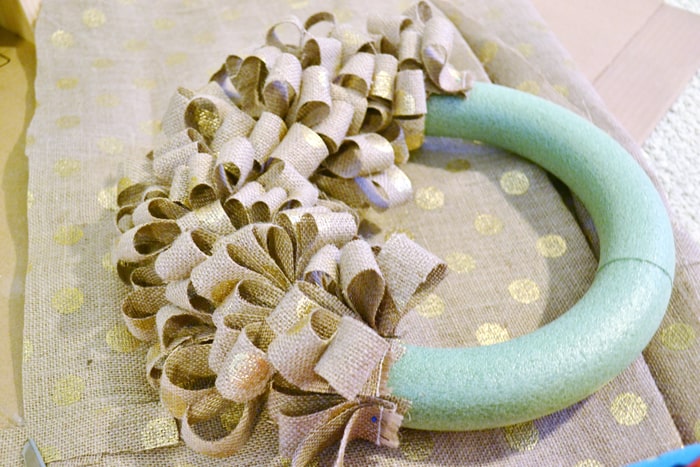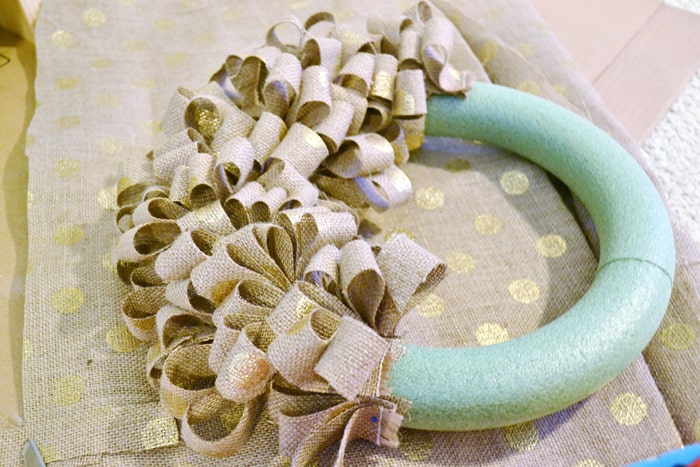 I didn't really have a technique to the placement of the loops. You can pin in rows if want a more structured look, or just do what I did and eyeball it as you go.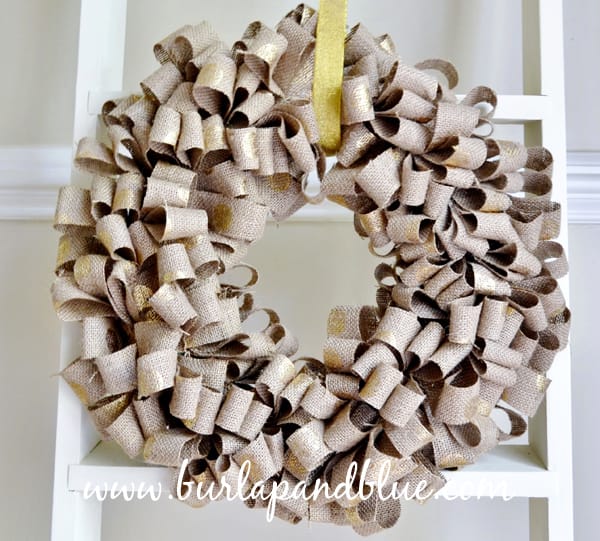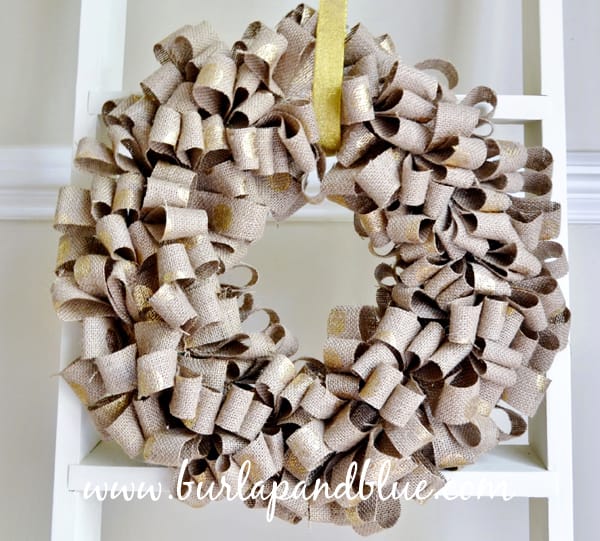 And there you go! An easy, fun and versatile wreath-I really love how this turned out…it'll be hard to take down after the holidays are over!
Thanks for reading!