We hope you enjoy the products we recommend. Just so you know, burlap+blue receives a commission from products purchased from this site. Oh, and one more thing, prices are accurate and items are in stock at time of publication.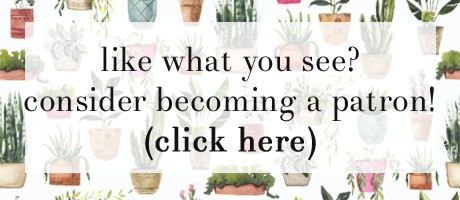 I am thrilled to have Carrie, from Dream Green DIY, as a new burlap+blue contributor! Carrie brings her amazing eye and fresh style to the burlap+blue team. Today is her first post-let's show her some love!
Birthday sweets are a timeless treasure, no matter what number you're celebrating. With my hubby's birthday right around the corner, I knew the kid in him would be clamoring for some homemade treats to ring in the celebration. But, as is typical for me, I wasn't going to stop at the traditional finger-full of sprinkles on top or even a lit candle.
This year, I wanted to finish his cupcakes with festive do-it-yourself flags using nothing but a couple rolls of washi tape and a handful of round toothpicks. These whimsical little decorations are just the right finishing touch.
I chose this coordinating collection of decorative tape because it seemed fairly masculine, with the absence of anything pink and star-studded. But there are so many options out there that could work for you and your birthday boy or girl.
I simply snipped off a section about two inches long and situated one of my toothpicks in the middle. Then I carefully folded the tape together into a flag.
Although I could have stopped there, I decided to make it a little more decorative by snipping a tiny "V" into the end of the flag. Simple as that.
But I wasn't done yet…Two minutes later, I had a nice little handful of flags to top the remaining cupcakes. The more, the merrier, as they say.
Of course, these party-ready pastries aren't limited to birthday parties – Serve them at baby showers, weddings, your next girl's-night-in, or even just on a Thursday night at home.
Happy early birthday, John, and thanks for having me, Linda!