This being mainly a home inspiration/DIY/handmade blog, I don't often share the going-ons of my main job-that of mommy to this little darling…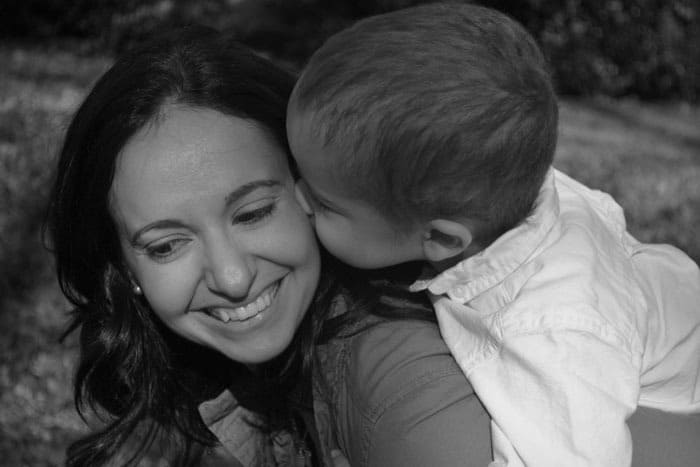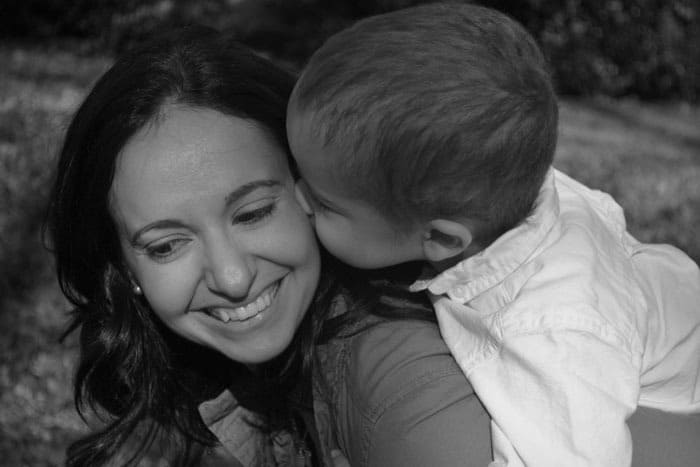 I can't deny, though, that one of the best parts about having a 2-almost-3 year-old is enjoying the magic of the holidays together. We've been doing a lot of simple, easy, and fun crafting over the last couple of weeks, and I wanted to share two of our favorites with you all.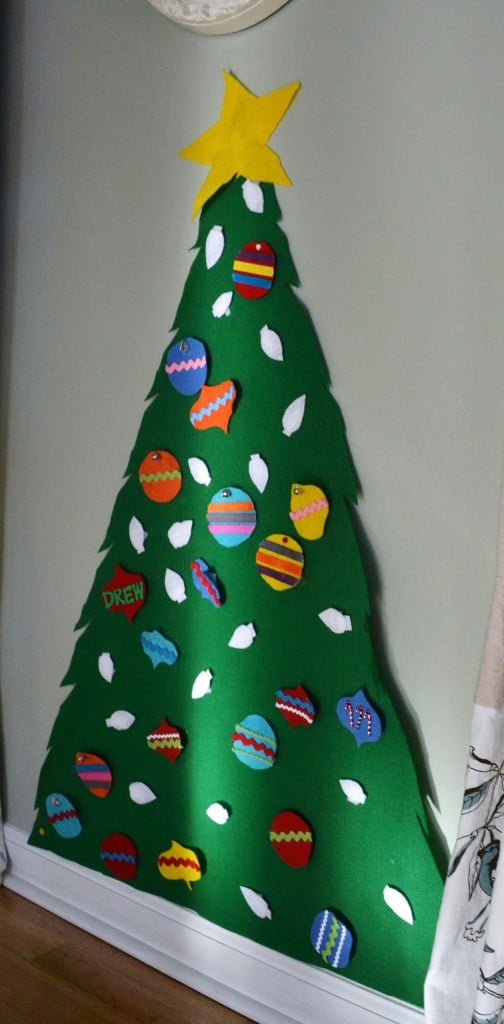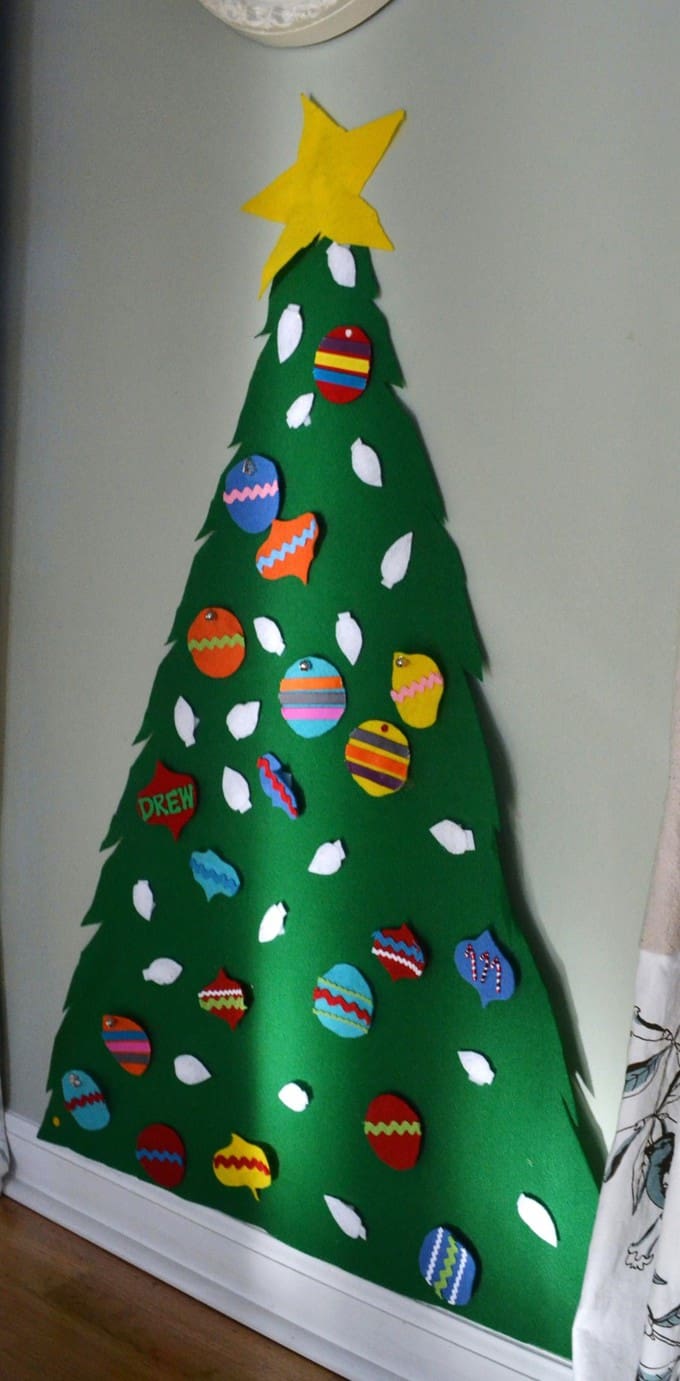 This felt Christmas tree has been a favorite since we put it up earlier this week. We simply bought a yard of green felt (we used about half), and created simple felt ornaments with supplies already on hand. Drew has had so much fun decorating and redecorating his own tree, and I've already got ideas for other ornament sets to create as he grows older.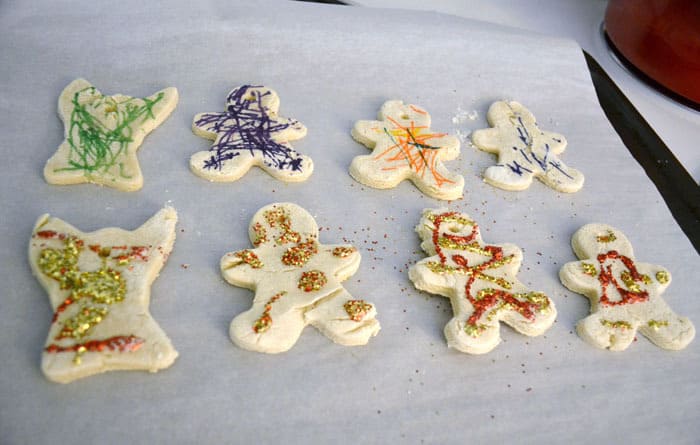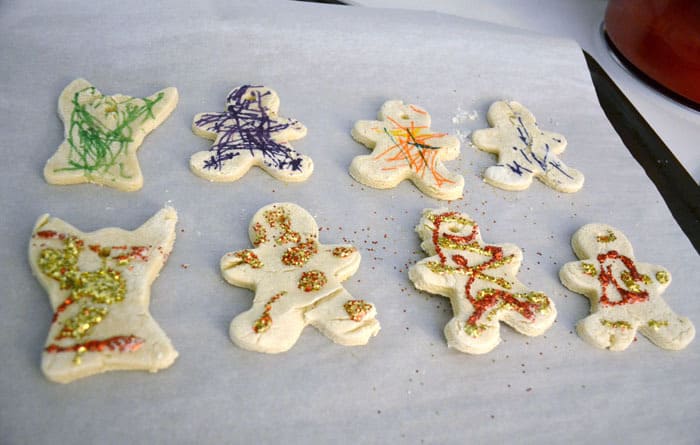 And what Christmas would be complete without Salt Dough Ornaments (or one of the many variations)? This one is so easy-1/2 c. water, 1/2 c. salt, and 1 c. flour. Mix, roll, cut and bake on low heat for several hours (don't forget to punch your hole in the top before baking if you want to hang them). The great thing about these is that you can decorate them with almost any medium-markers, glitter, puffy paint-whatever your little one's heart desires. We've made several batches of these already, and they are always so much fun.
What easy, fun activities do you do with your kidlets this time of year?