Alright, all…this is seriously one of the highlights of December for me…Pantone has chosen it's Color of the Year for 2014! Drumroll, please…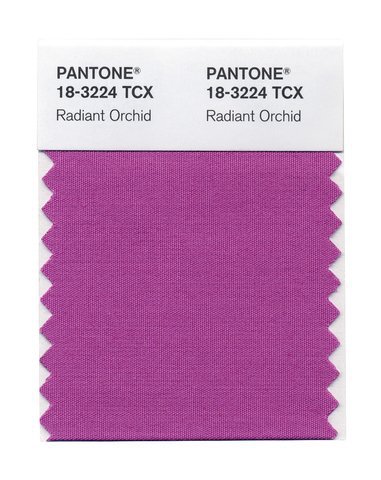 It's Radiant Orchid, y'all! From their press page:
"While the 2013 color of the year, PANTONE 17-5641 Emerald, served as a symbol of growth, renewal and prosperity, Radiant Orchid reaches across the color wheel to intrigue the eye and spark the imagination"
How do you guys feel about their choice? Personally, I rarely ever use purples in my decorating, so I'm very curious to see if this will change. I'm always a bit fascinated by color trends….remember when brown was the go-to neutral instead of gray? Or when lighter, muted colors (think robins egg and sage green) were the in-colors, and usually paired with brown? I am enjoying this trend towards the bolder and more unexpected, though!
Can't wait to see how the design world embraces this pick!!
xoxo