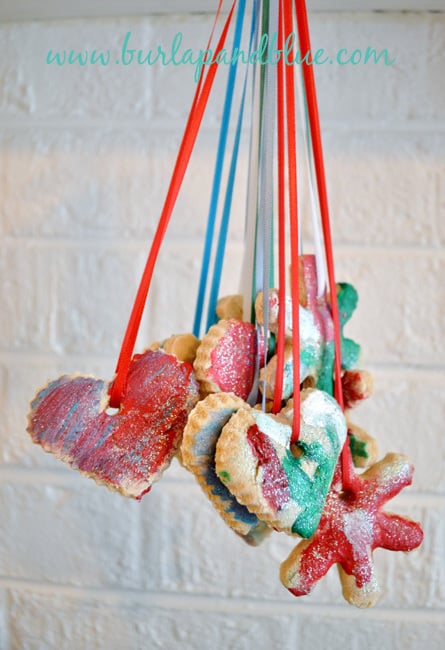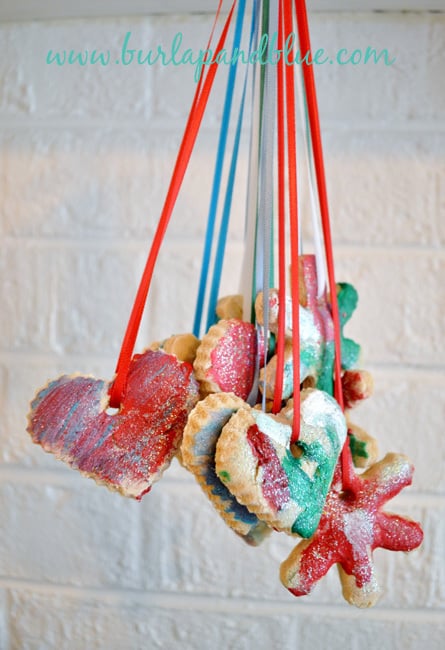 Hello, friends! Wanted to pop in to share these salt dough ornaments my 3 yr old and I made earlier this week (if you follow me on Instagram, you've already gotten a sneak peek). I know there are recipes for these all over the internet, but there's a good reason for it-they are easy, quick, and inexpensive to make. Plus, they're just so fun to decorate and use as part of your gift wrap!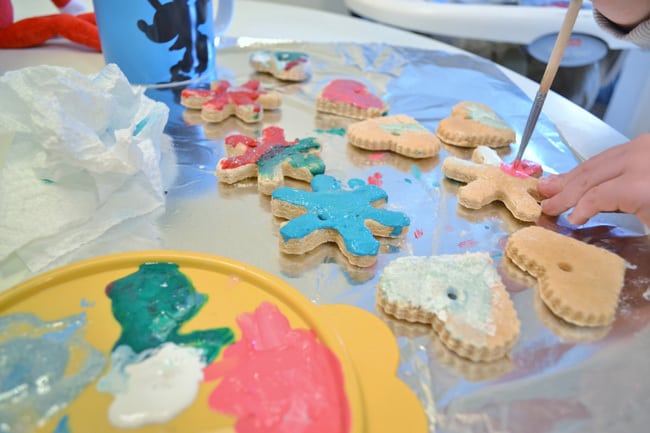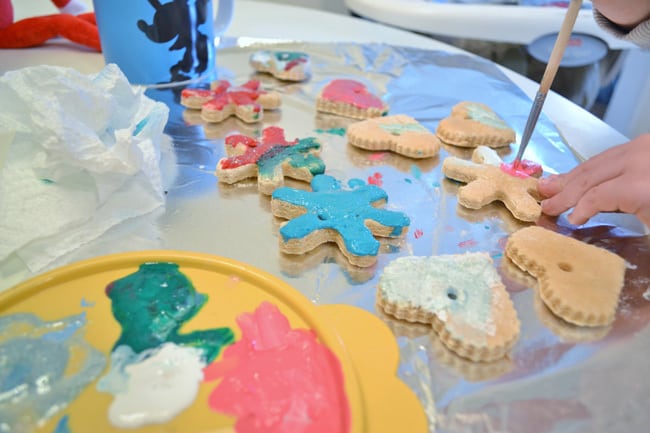 We used 2 c. flour, 1 c. salt and approx. 1 c. warm water. Knead well, roll out, and use your favorite cookie cutters to cut out your shapes. Then, take a dowel or chopstick and make a hole in each for hanging. Bake at 200 degrees for 1-2 hours (until firm).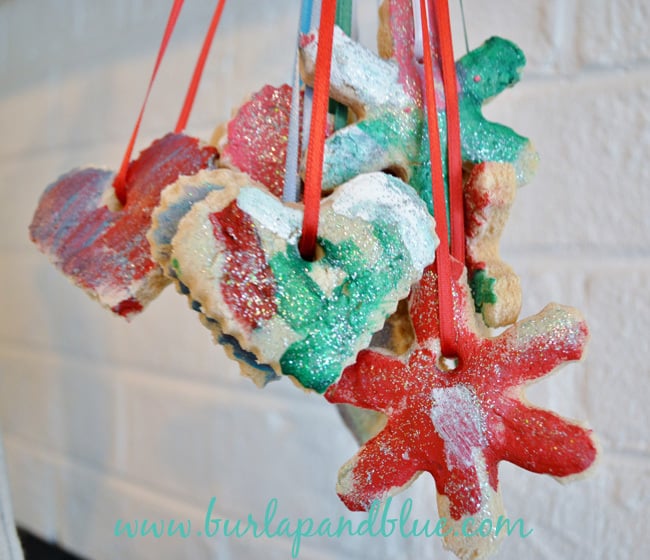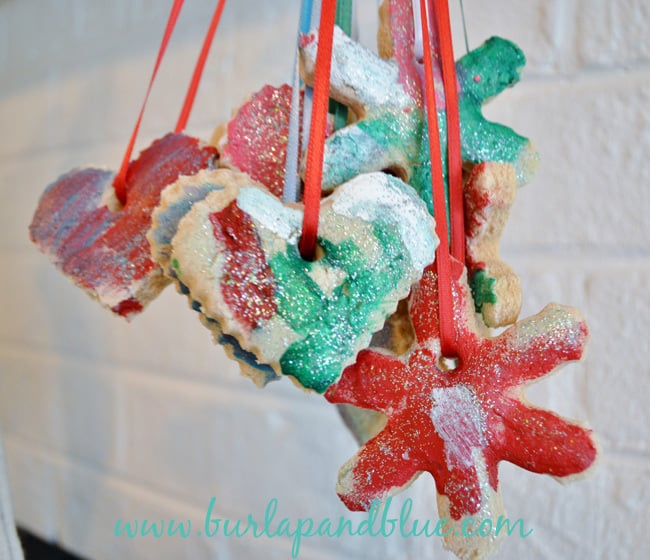 Happy last-weekend-before-Christmas!