We hope you enjoy the products we recommend. Just so you know, burlap+blue receives a commission from products purchased from this site. Oh, and one more thing, prices are accurate and items are in stock at time of publication.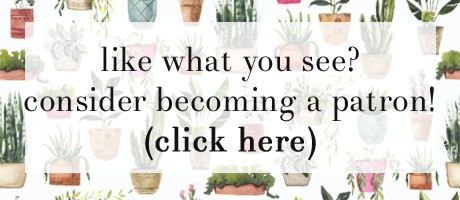 Last week, I had the privilege of guest posting on one of my very favorite blogs, Tatertots and Jello, where I shared the DIY for these fun and easy typography ornaments. Today, I wanted to share it here with you all! Don't forget to scroll down to the end of the post for a fun surprise…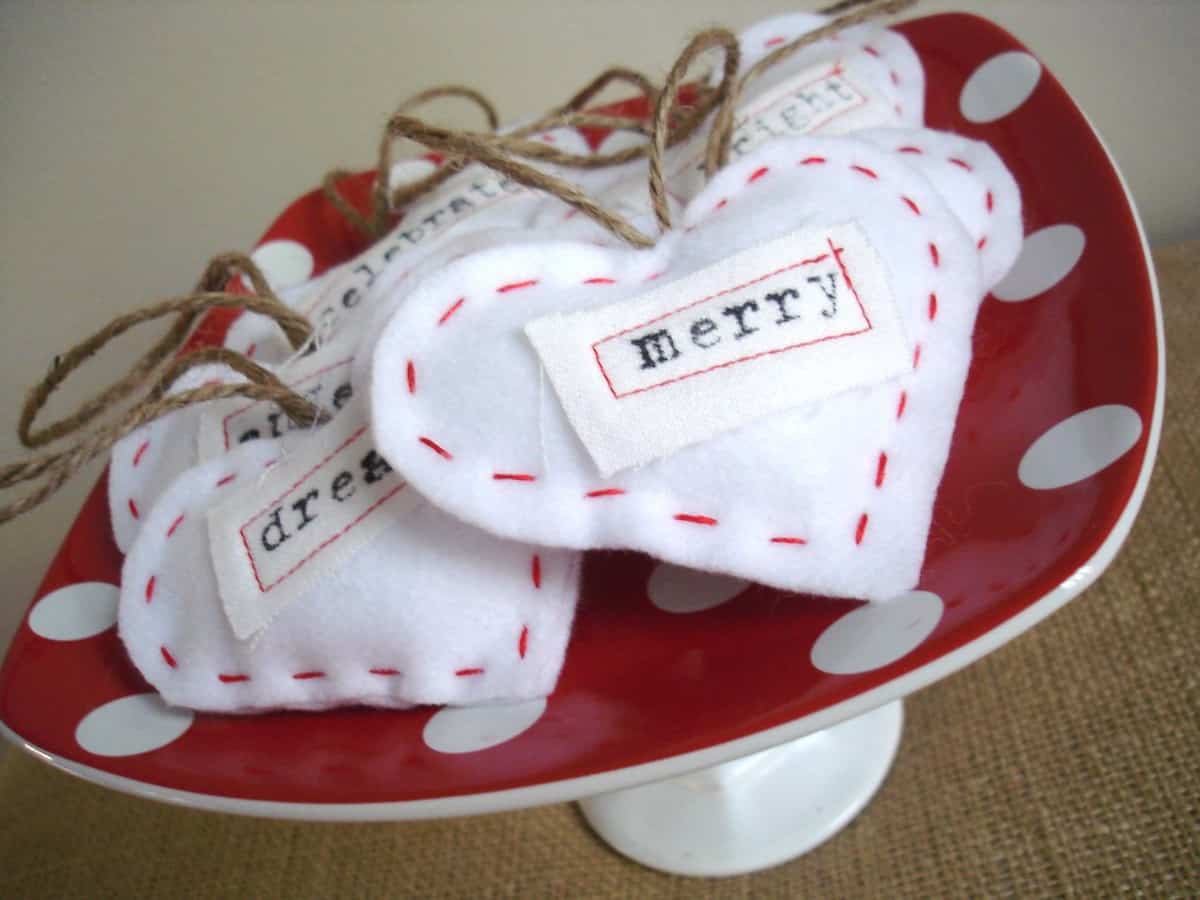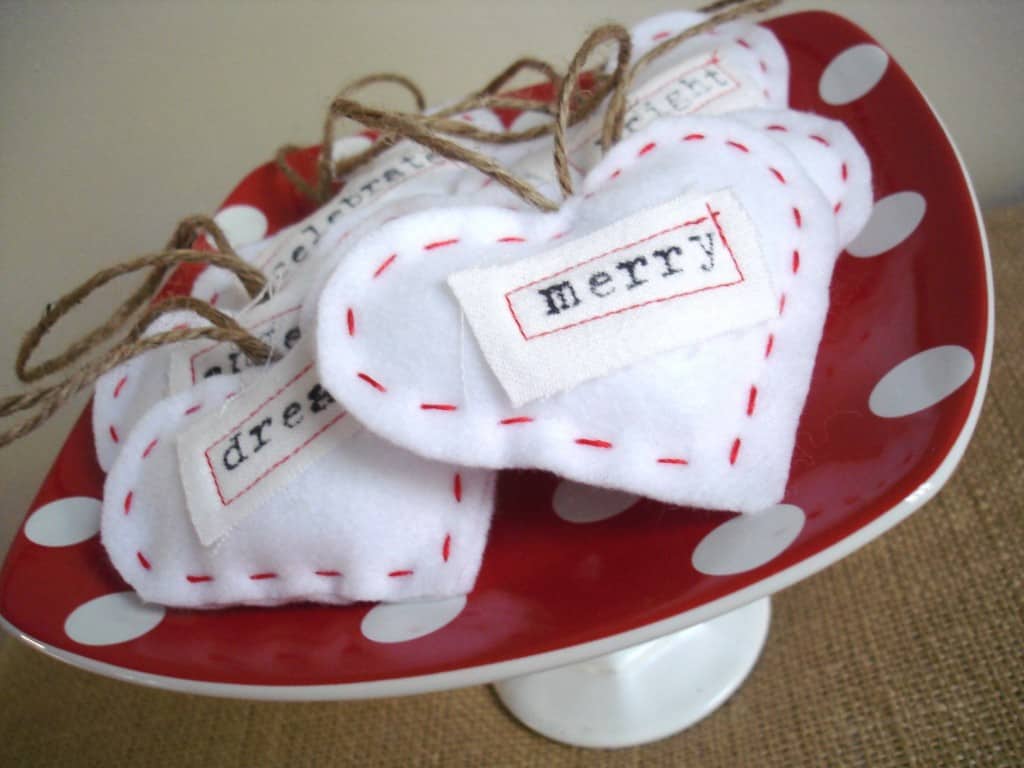 Use them as ornaments, gift toppers, or just display them in a pretty bowl (or maybe on a pretty pedestal?) for easy holiday decorating.
Materials:
felt
white cotton fabric
stamps and ink
embroidery thread and needle
poly fiber-fill to stuff

Step 1: Make a template for your hearts, and cut these out of felt. They can be any size you desire, mine are about 4″ wide at the widest point. Then, using alphabet stamps (or even your own handwriting!), stamp out your words onto cotton fabric (I used Kona Cotton). Some suggestions? Noel, Merry, Bright, Angel, Celebrate, Joy, Peace, Hope…or, if using as gift toppers, stamp out the recipients and the date. Wouldn't that make a fun keepsake? Cut these out as well.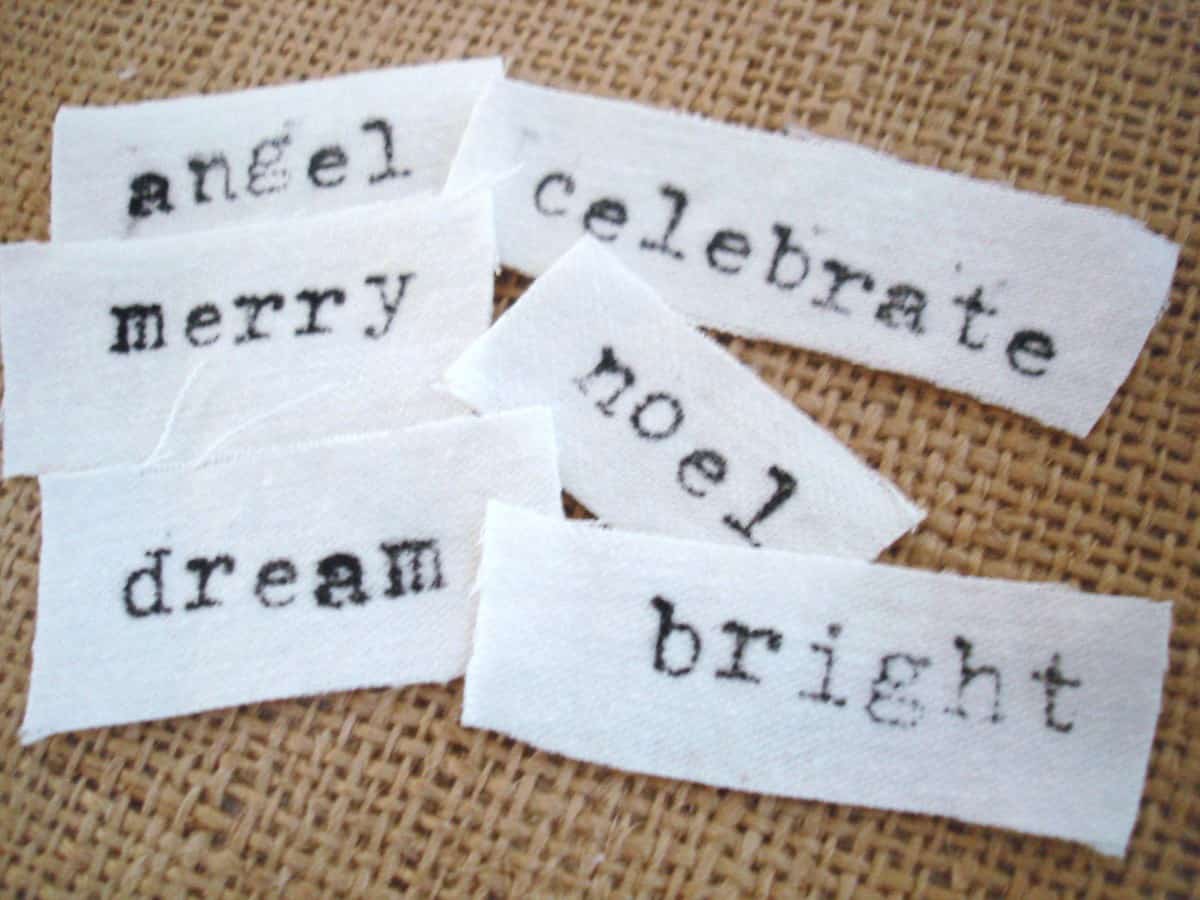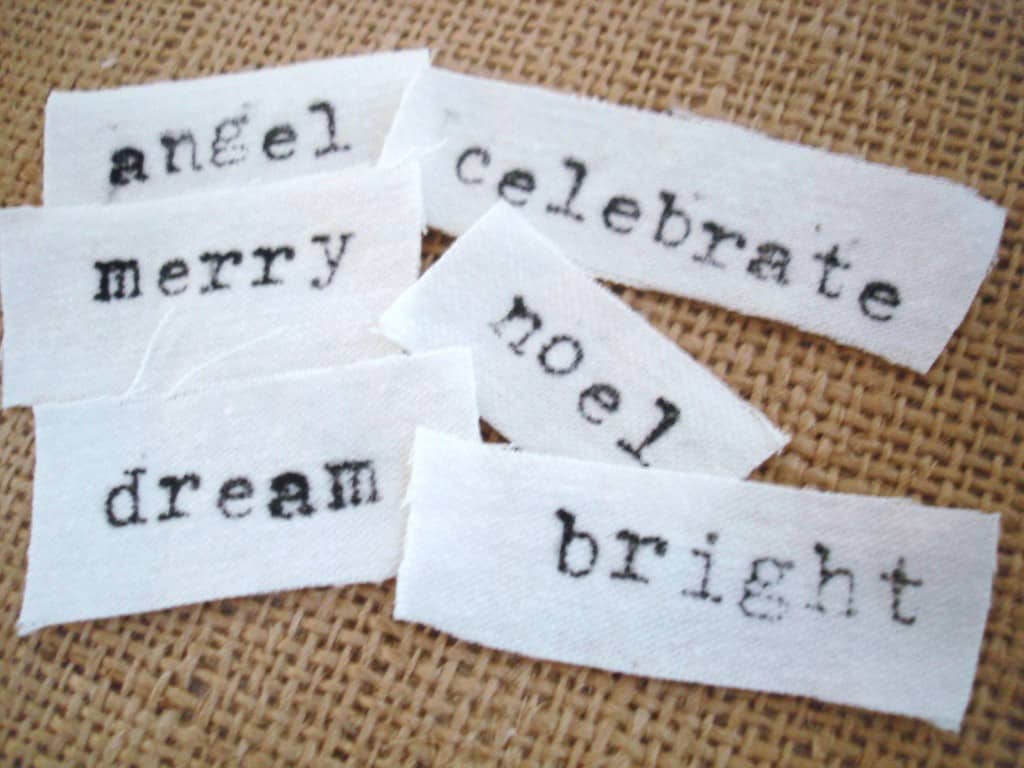 Step 3: Using your sewing machine (fabric glue will work if you don't sew), take each word, and sew it onto a felt heart. I used red thread because it contrasted nicely with the white (oh who am I kidding? It was what was still on my machine after sewing my son's Halloween costume together–but, you have to admit, it does look good with the white (smiles)).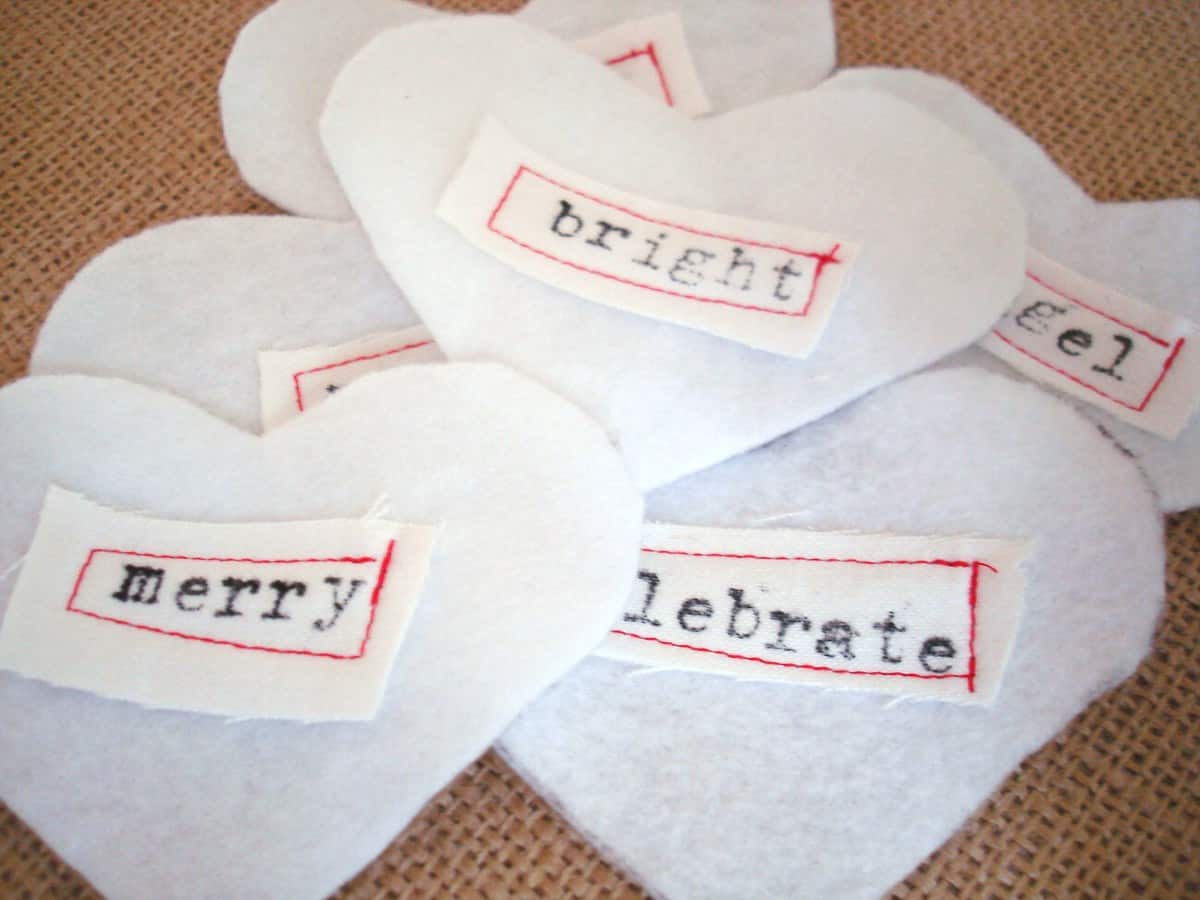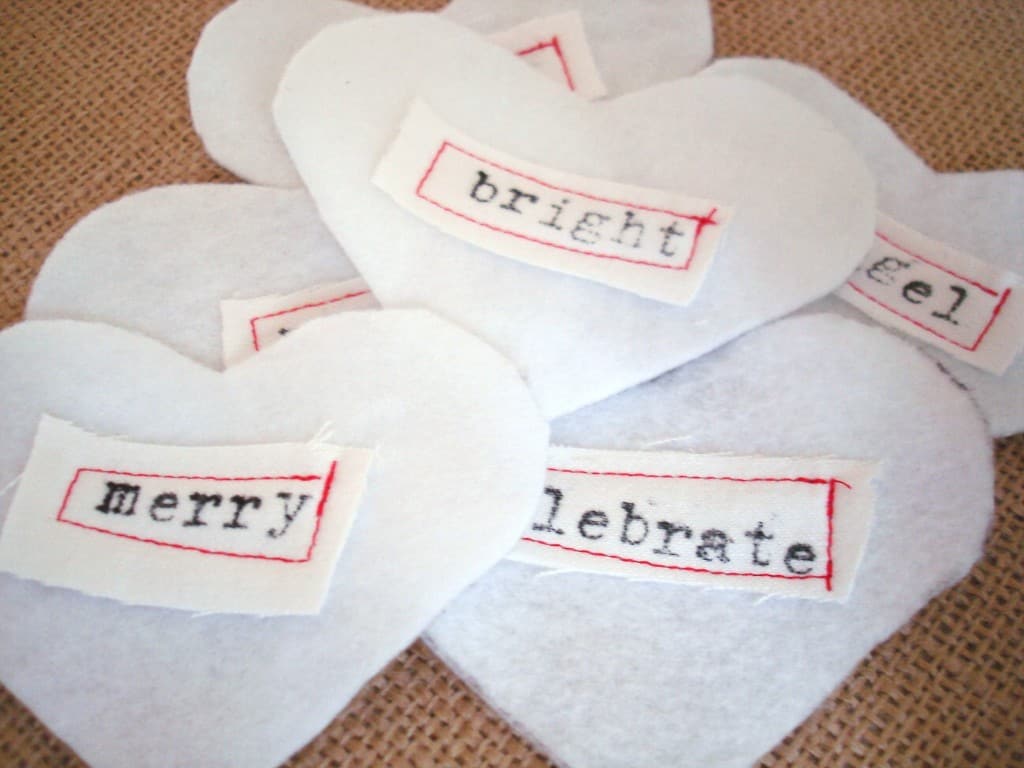 Step 3: Now you should have your words sewn into half of your hearts. Take the other half of your hearts, fold a length of jute twine in half, and sew it onto the inside of the heart.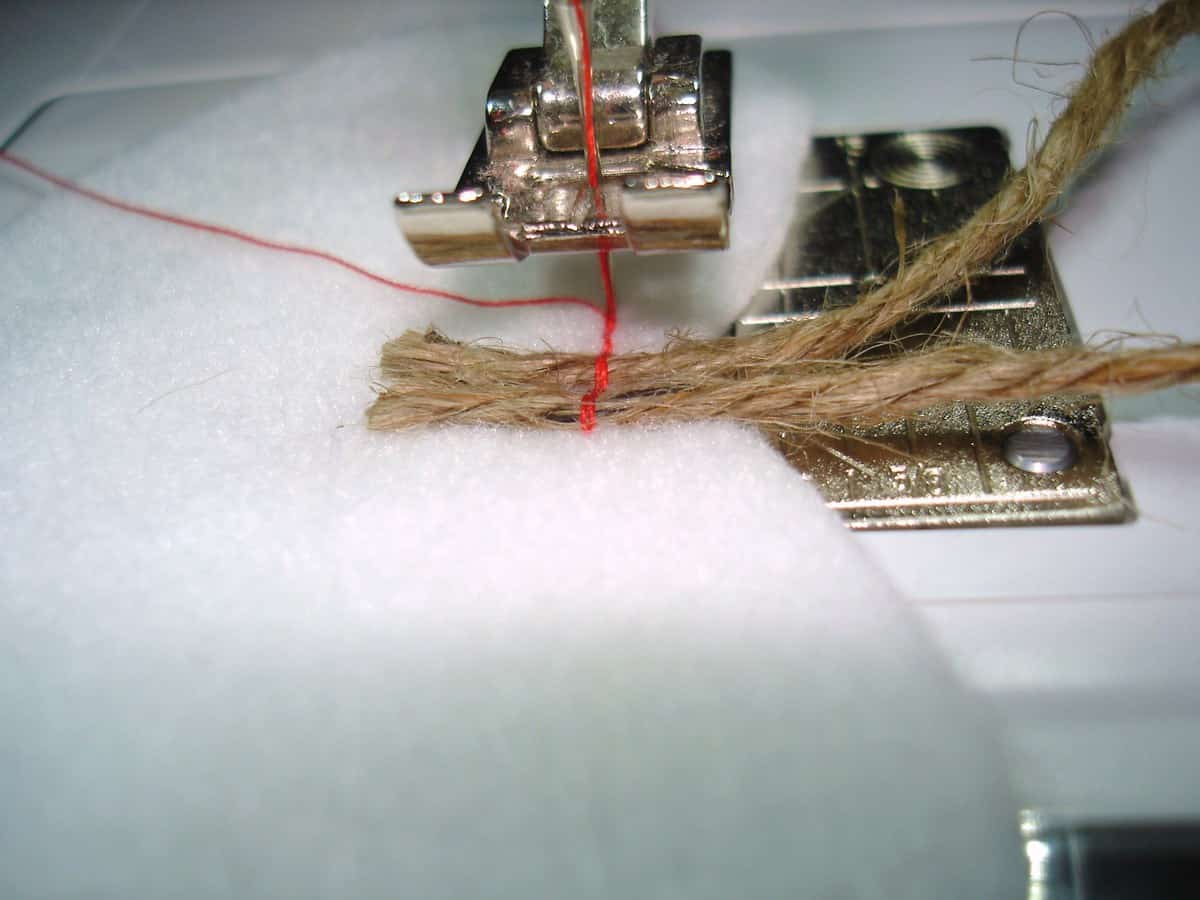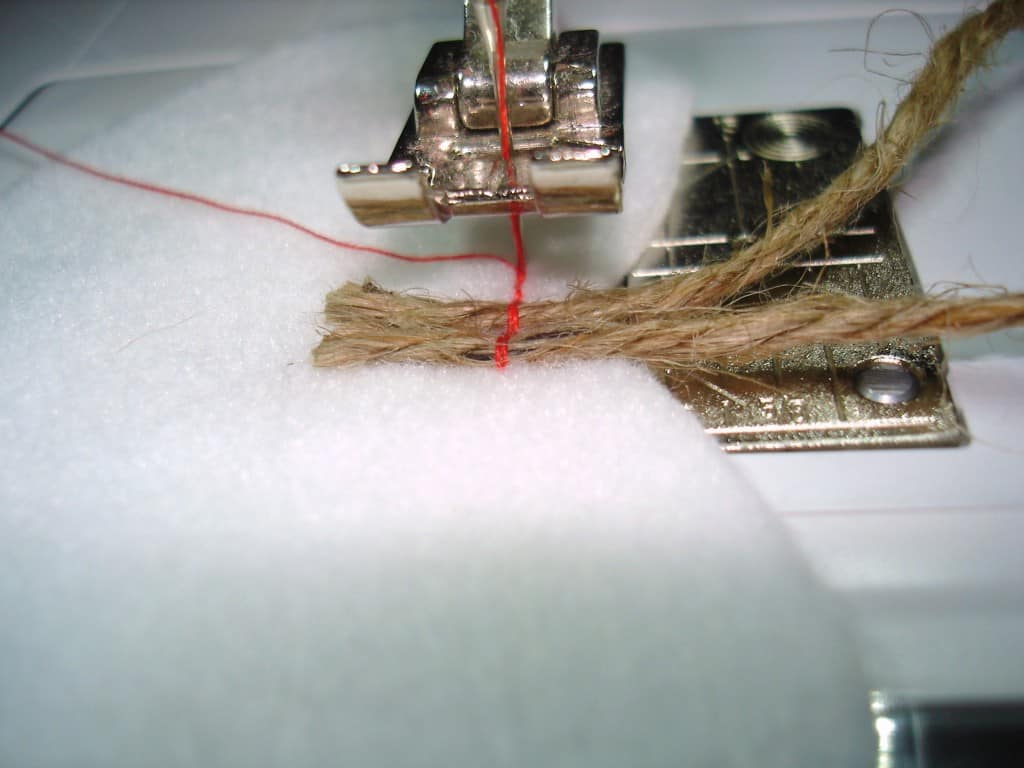 Step 4: Take two of your felt hearts (one with a word on it, and one with the twine sew in), and start to sew a running stitch, leaving a gap for stuffing. Never done any embroidery or hand sewing before? Not a problem, there are many, many tutorials out there. Basically, you just pass the needle in and out of the fabric, making the surface stitches of equal length. For your first stitch, make sure to come up in between the two pieces of felt to hide the knot.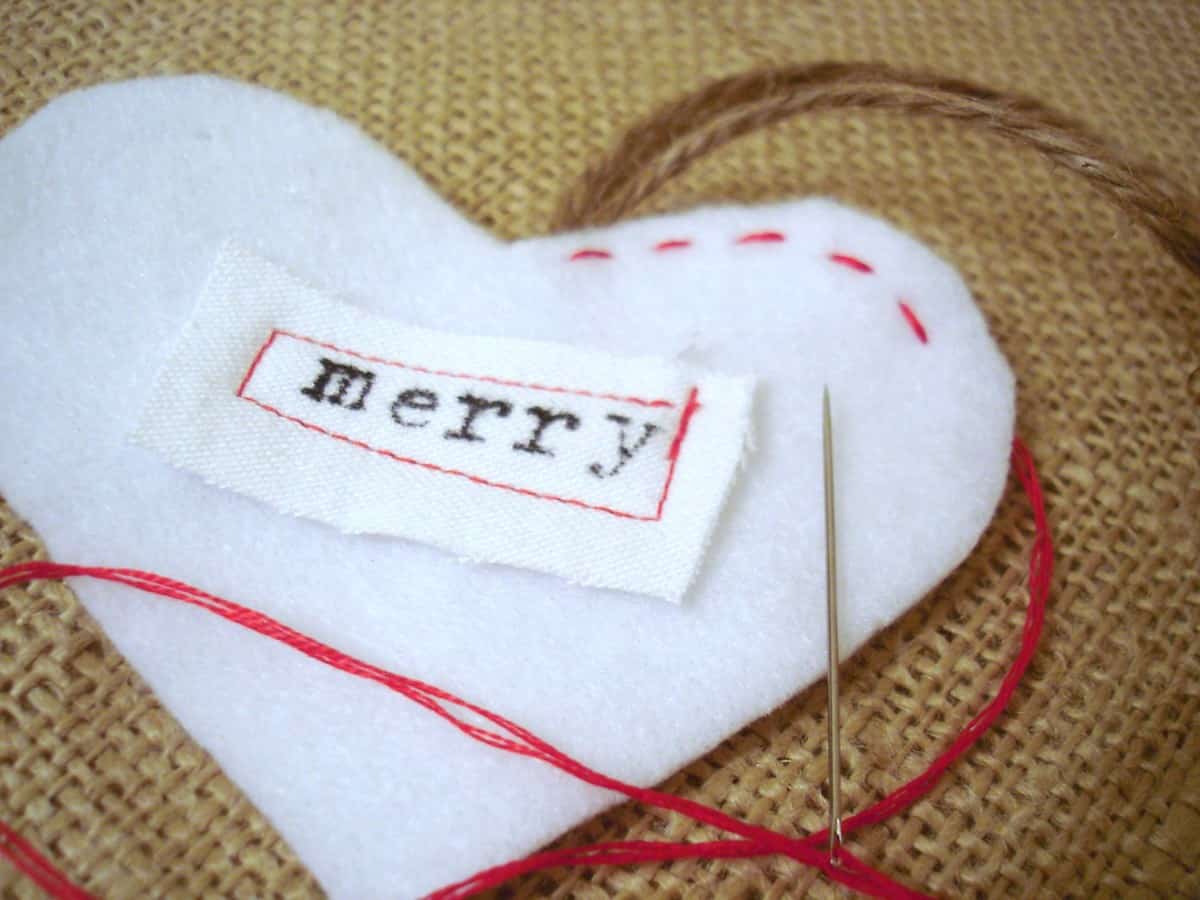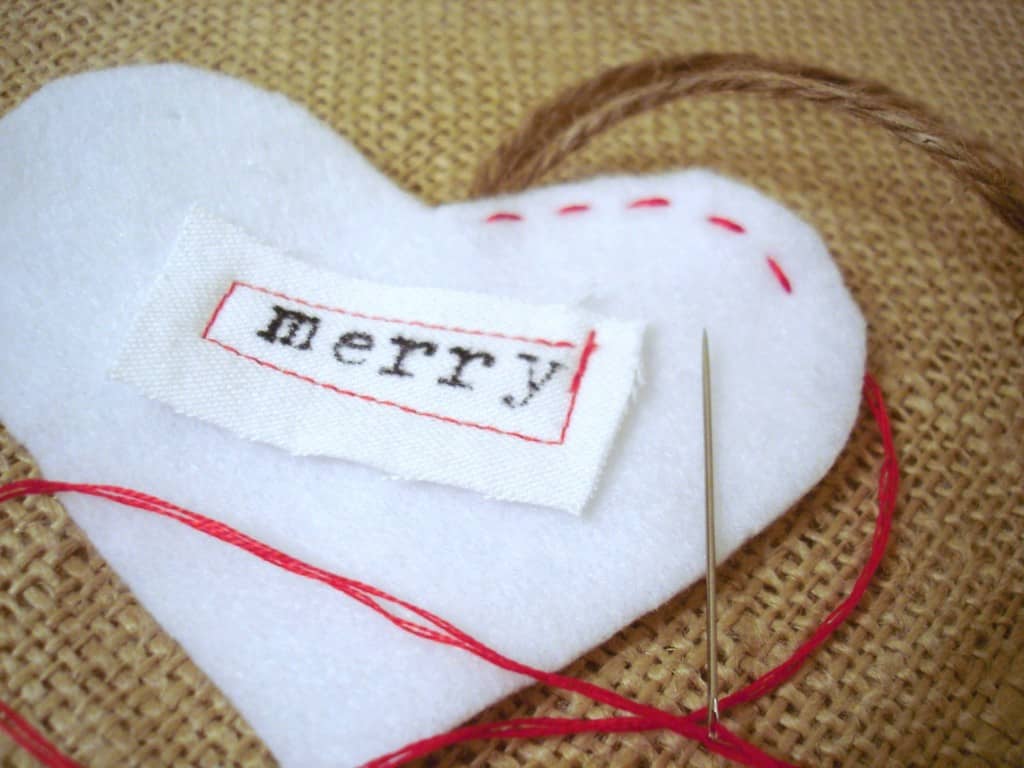 After stitching most of the way around the heart, stuff your heart, and stitch it closed, tying your knot on the backside of your heart.