Today's post is full of FUN! I'm sharing a bunch of games and things to do at a sleepover. Bookmark or pin this for your next sleepover!
One of the best things about childhood is having friends over for a sleepover.
My daughter is 8 and loves doing sleepovers with her bestie.
I even know some adults who still love to host sleepovers with their friends!
So, today, I'm sharing fun things to do at a sleepover for kids and adults of all ages.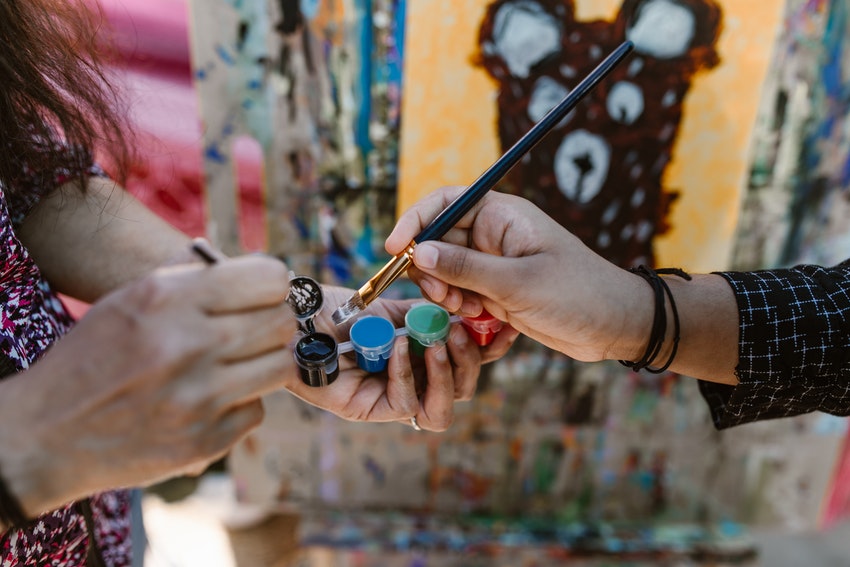 Let's get started!
We have a lot of categories, simply scroll down to view them all.
You can also access our ultimate list of hobbies for many, many more ideas for sleepover activites!
Sleepover Games
Sleepover games are a super fun way to spend time with your friends.
Some of these games you can purchase in advance, and some you can do with supplies you probably already have on hand in your home.
These are great for after dinner, and before you want to wind down for the night with a movie, etc.
–Balloon Pop Scavenger Hunt-A Balloon Pop Scavenger Hunt is an easy and exciting way to let kids know that a big adventure awaits! Use this for a sleepover for a fun game to announce an outing, activity, movie or whatever you want!
-Musical Chairs
-Hula Hoop Contests
-Card Games Such as Uno, Old Maid, Go Fish Etc
–4 Easy Party Games to Try (Balloon Burst, Silly Smash, Candy Bar Game, Left Right Eat)
–Would You Rather Questions for Kids (Disney themed)-These super fun, printable Disney themed Would You Rather questions for kids make a fun sleepover game that you can play at any time.
-Sleepover Party Game– In this classic sleepover game, take turns to spin the spinner and attempt to complete one of over 200 fun challenges in different categories.
Things to Do at a Sleepover for 10-11 Year Olds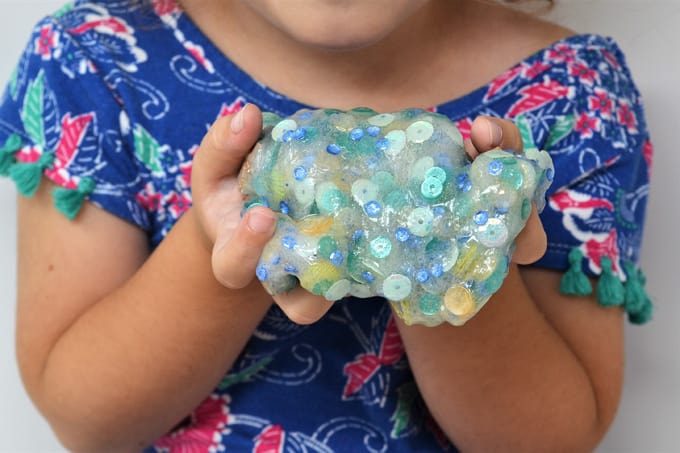 This list is great for younger kids, from approximately 10-11 years old, but plenty of these will work for 8-9 year old kids, too!
Some of these will require a bit of preplanning (especially the crafts where you will need to secure supplies, but some, like making paper airplanes, require very little effort and forethought!
-Make Play Dough (We have this Kool Aid Playdough Recipe to try)
-Make a Popsicle Stick Picture Frame
–Heart Art Projects and Crafts
-Print Out Coloring Pages Online
-Color Some Christmas Coloring Pages
-Try Some Construction Paper Crafts
-Paint Each Others Nails
-Make Paper Airplanes (and Have a Competition!)
-Try one of these Acts of Kindness for Kids
-Make Paper Fortune Tellers
-Decorate Cookies or Cupcakes
-Play MadLibs (Try this Sleepover Party Mad Libs)
-Make Friendship Bracelets
-Sticker by Letter Activity Book-Similar to color or paint by number, this sticker activity book features designs that are divided into spaces, each with a letter, that corresponds to a sticker. Find the sticker, peel it, and place it in the right space for a fun, quiet sleepover activity!
-Draw together! Use this list of things to draw and take turns choosing things to draw (this could even be turned into a competition)
Things to Do at a Sleepover for 13 Year Olds
While a lot of these activities are also perfect for younger kids, some are best for a slightly older age group!
This list of full of sleepover games for young teens, from about 13 and up to even 15 and 16 year olds (some of these would also be fun for adults)!
-Make Popcorn and Watch Movies
-Braid/Style Hair
-Do Face Masks
-Paint Nails
-Play Flashlight Tag
-Do Karaoke
-Apply Face Masks
-Make Friendship Bracelets
-Color Some Christmas Coloring Pages
-Find Empty Toilet Paper Rolls and Try Some Toilet Paper Roll Crafts-This list has dozens to try, both for kids and adults!
-Try Some Construction Paper Crafts
-Make Popcorn and Watch Movies
-Learn How to Make Suncatchers
-Make Paper Fortune Tellers
-Would You Rather Questions
-Browse Magazines
-Play MadLibs
-Make Elmers Glue Mermaid Slime-This Elmers Glue Mermaid Slime recipe is easy, fun, and is the perfect sleepover craft project!
-Ghost Castle Kids Game-For 6+, the objective is to avoid the traps including balls that roll down the stairs and shoot out of the bookcase, hidden trap doors, falling axes, and moving picture frames!
-Make Some Geometric Canvas Art
-Plan out a YouTube Video or Channel! Our YouTube Video Ideas for Kids could be a good place to start.
Things to Do at a Sleepover for Adults
Adult sleepovers are so much fun!
I used to do these all the time with friends but haven't lately. I need to get back into the habit!
Whether you have one friend over or several, here are a few sleepover activities you may want to try.
-Bake Together
-Apply Hair Masks
-Apply Face Masks-These face masks are well priced and they come in so many different varieties!
-Watch Movies
-Would You Rather Questions
-Try String Art (we have string art patterns and templates to try)
-Make a Wreath or Floral Arrangement
-Start a New Hobby Together (you can begin with this hobby list)
-Make Crochet Flowers
-Print Out and Color Some Coloring Quotes
-Make Paper Flowers
-Do Karaoke
-Play a Classic Board Game Such as Monopoly, Trivial Pursuit, Scrabble, Boggle or Clue
-Do an Online Yoga Class Together
-Use Makeup to Give Each Other Makeovers
-For the Girls What Do You Meme Game-This game is perfect for bachelorette parties, girls night in (or out), sleepovers, birthday parties and more. Definitely for adults only 18+!
Find more 18th birthday ideas in our comprehensive post!
Did you find a fun game or activity for your next sleepover? I hope so!
Let us know if there's anything we missed that we should add to the list.
Thanks so much for reading about our Things to Do at a Sleepover – 100+ Sleepover Activities for Kids and Adults!!